Well-made wares: Fatto-Bene curates a selection of everyday Italian objects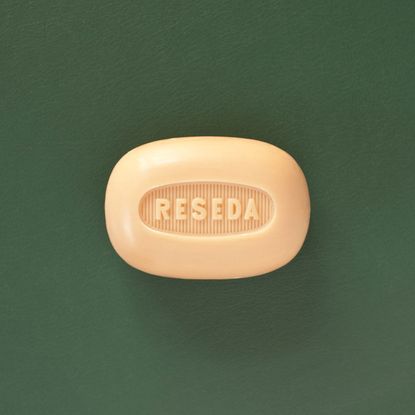 (Image credit: Fatto-Bene)
Newly launched Italian e-shop Fatto-Bene (literally translated as 'well made') bills itself as 'a heaven for the object-obsessed', and is built like an archive of everyday life items that most Italians know and love. The selection includes childhood staples and regional favorites, exemplifying superb craftsmanship, design ingenuity and longstanding traditions.

The venture was launched by journalist Anna Lagorio and photographer Alex Carnevali, who traveled throughout their native country to discover a wealth of traditional objects and products that together make up a visual history of local customs, traditions and gestures. 'We started collecting everyday items during a holiday in Basilicata and Calabria,' explain the couple. 'In Italy we are surrounded by objects with a long history: here, even if you buy a soap, you have the possibility to choose between something ordinary and something special, like an original art deco one.'

Many traditional manufacturers, explain the pair, have hit rough times due to the recent financial crisis, so Fatto-Bene aims at gathering their exceptional products to celebrate them and promote their excellence. 'We want to create a new awareness of our material culture: these items owe their longevity to their quality, which is outstanding,' say Lagorio and Carevali. Their packaging is also a work of art, they add, which is an added bonus.

To pay tribute to these objects (which range from soaps and grooming products to games like the legendary Crystal Ball or Modiano (opens in new tab) playing cards), the duo has enlisted Milan-based studio Actant Visuelle, who through a clean-cut design and stunning imagery has given a contemporary dimension to the ever-growing collection.

Fatto-Bene's online retail space also acts as a kind of micro-encyclopaedia: as well as a detailed description of each piece, the site also suggests further reading that expand on the origins and techniques behind each item. These companies, explain the two founders, 'were strong enough to survive two world wars, but now they are disappearing. We want to invert this process.'
The selection includes childhood staples and regional favorites, exemplifying superb craftsmanship, design ingenuity and longstanding traditions. Pictured: sulfur sticks landed in Italy during the 19th century through trade routes between Genoa and South America. According to some sources, the website explains, the Genoese sailors discovered these 'golden cylinders' and brought them back to Italy for their therapeutic powers
Carta Aromatica D'Eritrea ('Eritrean Scented Paper') has been produced in Piacenza since 1927. Alongside the product, the website offers the story of Vittoriano Casanova, a pharmacist who spent time in Eritrea and Somalia, where he studied the purification systems of African palaces and hospitals. He brrought back with him extracts, musks and resins unknown in Italy, experimentig with more than 30 essences, grinding them in a mortar and leaving them to steep in pure alcohol for weeks to create his scented paper. 'The booklet contains 24 strips ready for burning, or to be used in linen closets, in cars or any place that would benefit from a whiff of fragrant wooden notes,' the site explains
The laminated playing cards from Modiano have been produced in Trieste, in the northeast of Italy, since 1884 and are still widely used throughout the country and abroad.
Produced in Pavia since 1927, Coccoina is a glue inspired by the French custom of selling glue in a glass jar, almond-scented and usable for fabric, paper and photographic works.
The Leo wool blanket is the product of a small mill in Catanzaro, in the south of Italy, and has been produced with the same methods since 1873.
A childhood staple popular in the 1980s, Crystal Ball's colourful, unbreakable bubbles were launched in 1947 and exemplify the mix of ingenuity and innovation that permeates most of the Fatto-Bene collection.
The zinc-plated Leone paperclips were produced for the first time in 1850, becoming a symbol of Italian industry and productivity.
Rosenfeld natural sponges have been sold in Trieste since 1896 and are still sourced today from the Carribean and Atlantic.
To pay tribute to the objects, the duo behind Fatto-Bene enlisted Milan-based studio Actant Visuelle, whose clean-cut design and stunning imagery has given a contemporary dimension to the collection. Pictured: the Tassotti notebooks are a worldwide favourite.
Many traditional manufacturers have hit hard times due to the recent financial crisis, something Fatto-Bene looks to remedy. 'We want to create a new awareness of our material culture: these items owe their longevity to their quality, which is outstanding,' say Lagorio and Carnevali. An example is this traditional gnocchi board – the origins of which are unknown, though it is used widely across Italy.
In 1837, Carlo Erba, a visionary pharmacist, bought a store in Milan's Brera district and began to create new medicianl mixtures using innovative techniques. One of them was this tamarind extract, Tamarindo Erba.
INFORMATION
For more information, visit Fatto-Bene's website (opens in new tab)
Rosa Bertoli was born in Udine, Italy, and now lives in London. Since 2014, she has been the Design Editor of Wallpaper*, where she oversees design content for the print and online editions, as well as special editorial projects. Through her role at Wallpaper*, she has written extensively about all areas of design. Rosa has been speaker and moderator for various design talks and conferences including London Craft Week, Maison & Objet, The Italian Cultural Institute (London), Clippings, Zaha Hadid Design, Kartell and Frieze Art Fair. Rosa has been on judging panels for the Chart Architecture Award, the Dutch Design Awards and the DesignGuild Marks. She has written for numerous English and Italian language publications, and worked as a content and communication consultant for fashion and design brands.