'Crafted: Makers of The Exceptional' showcase, Somerset House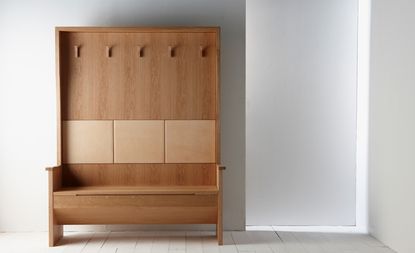 (Image credit: TBC)
Offering a trove of modern day masterpieces and a rare glimpse into the world of the artisans behind them, 'Crafted: Makers of The Exceptional (opens in new tab)' is a three-day showcase at London's Somerset House (opens in new tab) that brings craftsmanship to the fore with the help of a cast of 20 British artisans.

Hosted by Walpole British Luxury (opens in new tab) and Vacheron Constantin (opens in new tab), the event shines the spotlight on the makers who have been supported by Walpole's Crafted mentorship programme (opens in new tab) over the years, such as designer Angus Ross (opens in new tab), crystal manufacturer Cumbria Crystal (opens in new tab), ceramicist Natasha Daintry (opens in new tab) and jeweller Jessica Poole (opens in new tab). Covering a wide range of skills, from glass blowing and furniture making to fine jewellery and shoemaking, it reflects on Walpole's mission to preserve and develop the skills of talented makers and unique materials.
Visitors are able to delve into the creative processes that the artisans perform, and see the raw material used to produce their finished works. A pair of hand-stitched bespoke shoes by Carréducker (opens in new tab), for example, will be constructed from start to finish in all its laborious 200-step glory. Meanwhile, typographer Mr Smith (opens in new tab) has brough a mini version of his Kennington-based 'Mr Smith Letterpress Workshop' to Somerset House, showing visitors how he sets both metal and wooden type and prints it on a hand letterpress.

Vacheron Constantin (opens in new tab)'s master watchmaker will also be present during the exhibition to demonstrate skills of the house, as will its enamellist Anita Porchet, who will showcase the intricate skill of enamelling in miniature - a painstaking technique that allows the artist to reproduce the likes of old master paintings, portraits and scenes with the same richness of colour and depth as the original.
ADDRESS
Somerset House
West Wing Galleries, West Wing
Strand
London WC2R 1LA
VIEW GOOGLE MAPS (opens in new tab)