Brompton Design District's latest exhibition celebrates the 'New Simplicity' of practical design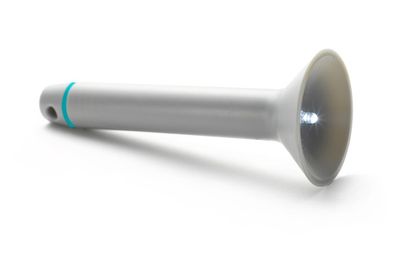 (Image credit: Jonathan Griggs)
A show that celebrates pared-down, functional and practical design might not sound full of thrills but, as the stalwarts of simplicity, Jasper Morrison and Naoto Fukasawa, have proved time and again, less can be certainly more.
'New Simplicity' (opens in new tab), in London's Brompton Design District, brings together a stellar selection of work by established names, such as Morrison and Industrial Facility, with a new generation of designers, including Jochem Faudet, Luka Stepan, David Sutton and Oscar Diaz. 'The exhibition teams up emerging designers with their mentors to showcase simple design, not as a style manifestation but an evolving approach, addressing the radical technological and social shifts occurring today,' says curator, Nuno Coelho.
Alongside Morrison's 'Basel' chair for Vitra (opens in new tab) and Industrial Facility's sinuous 'Branca' chair for Mattiazzi (opens in new tab), are products constructed using the latest 3D printing technologies, including David Sutton's strikingly minimal wallet and Luka Stephan's ballpoint pen, both constructed of one single piece. 'Even the simplest of things are made using complex processes,' says Coelho.
Prototypes and newly manufactured products are displayed beside recent design classics. Other highlights include London-based designer, Alex Hulme's satisfying reworking of the calculator: 'Improving something as developmentally mature as a calculator is a real challenge; but a closer observation revealed that people often struggle to use and visualise the memory function,' he says. 'The memory in this calculator is visible on one of the buttons, thus improving its functionality. The user can see what is being held in the memory and use the number stored in it like any other button,' Hulme explains. Industrial Facility have also tackled the digital watch, making its often difficult-to-use alarm system easier to set and installing a vibration function for alerts during the day.
A focus on simple functionalism is certainly nothing new. Jasper Morrison and Naoto Fukasawa curated their own homage to it in 2006, with their 'Super Normal' exhibition, which celebrated durable, simple and well-made everyday objects. And Konstantin Grcic's Design Real show at London's Serpentine in 2009 lauded practical and mass-produced industrial design. But, perhaps as a backlash to design art and pre-recession exuberance, a wealth of today's designers are readdressing the ordinary, often neglected items of our daily routines, stripping back ornamentation and focusing on usability. And new technologies are helping them forge ahead. To use industrial designer, Dieter Rams' phrase, it's about 'less but better.'
ADDRESS
203 Brompton Road
SW3 1LA
VIEW GOOGLE MAPS (opens in new tab)