RadSwan's recyclable wigs named Best Grooming Product: Wallpaper* Design Awards 2021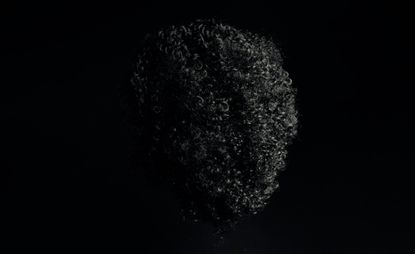 (Image credit: Sophie Gladstone)
WINNER
Recyclable synthetic wigs, by RadSwan
RadSwan is answering the call for more inclusive and more sustainable beauty products. It is the first brand to offer wigs for Black women made from recyclable fibres.
The three different wig styles range from large, bouncy ringlets to tight corkscrew curls, and come with a list of instructions explaining how to adjust, measure and cut each wig for unique styling. Says founder Freddie Harrel, 'Hair is one of the ways we've always expressed ourselves, forever reintroducing our various angles to a constrained and biased world.'
By offering high-quality synthetic hair, Harrel hopes to offer a more accessible, creative alternative to human hair, the trade of which is sometimes operated by unethical suppliers.
radswan.com (opens in new tab), @radswan
SHORTLIST
Refillable lipsticks, by Hermès
Perhaps the most hotly anticipated event in beauty in 2020 was the debut of Hermès' lipstick collection, Rouge Hermès. The range of 27 shades marks the luxury house's first foray into beauty and the beginning of what is slated to become a full make-up range and skincare line.
With refillable tubes designed by Hermès' shoe and jewellery designer Pierre Hardy, the Rouge Hermès collection sees the brand's signature expression of luxury translated into cosmetics. As Hardy told Wallpaper* ahead of the launch, 'I thought, let's act as though nothing else existed. I will try to create the quintessence of an object that is feminine, pure, simple. One that is immediately desirable but will stand the test of time, and that can convey the Hermès style: luxury and sobriety.'
That signature Hermès style is imbued in every aspect of the lipsticks' design, from caps that click shut like the door of a luxury car and are emblazoned with a gold ex-libris emblem, to the lipstick itself, with it shades derived from the brand's iconic scarf collection and a subtle scent concocted by Hermès' in-house perfumer.
hermes.com (opens in new tab)
Opte printer, by Procter & Gamble
Procter & Gamble's Opte skincare printer – which recognises uneven pigmentation and precisely applies correcting make-up to the skin – offers a glimpse into the future of our increasingly tech-centric beauty regimes. Developed over the course of 13 years, the handheld inkjet printer uses minute digital cameras to take 200 images per second of the skin's surface, and then micro-processes 70,000 lines of code to determine areas of tonal variation, age spots and hyperpigmentation.
The device then dispenses the system's Optimizing Serum over the skin at different variations depending on the size, shape and intensity of discoloured areas. Using only three tones of serum, Opte is able to blend a custom shade that is able to match 98 per cent of complexions.
opte.com (opens in new tab); @opteskin
Dental routine set, by byHumankind
Since byHumankind launched last year it has been dedicated to eliminating single-use plastics from everyday grooming routines. Now, with their new dental set the brand has extended their eco-conscious ethos to oral hygiene, a form of personal care that is notoriously plastics heavy. The set consists of alcohol-free waterless mouthwash tablets, biodegradable floss in a reusable container, and toothpaste in tablet form.
All products are entirely free of single-use plastics and the appealingly minimal designs of their reusable containers are well suited to any bathroom counter. Refills can be purchased from byHumankind's website and come in compostable packaging that ensures every aspect of the products' usage is eco-friendly. The brand even offsets 100 per cent of their carbon footprint by investing in strategic forest preservation projects for every order.
byhumankind.com (opens in new tab), @byhumankind (opens in new tab)
Unisex fragrance, by Uniform
Swedish creative Haisam Mohammed created Uniform's fragrance as an ode to the Swedish high rises in which he grew up. The son of immigrants who had escaped the conflict in Eritrea, Mohammed found that the stairwells of these buildings were places where he could encounter members of other diasporas and learn more about their cultures as well as his own. As he told Wallpaper*, 'the smell of food cooking, incense being lit and spices being blended used to sip through the cracks of the doors of these families and accumulate in a special scent that I have had with me throughout my life. Hence the name Uniform.'
By taking his inspiration from such an atypical source, Mohammed hopes to challenge the notion that luxury perfume must come from a particular heritage and be offered at a certain price point. The brand currently offers three different unisex fragrances, all of which are vegan, cruelty-free and housed in sleek sliver containers designed by last year's Design Awards nominee, Simon Skinner.
itsuniform.com (opens in new tab); @uniform_scents
Mary Cleary is the Beauty & Grooming Editor of Wallpaper*. Having been with the brand since 2017, she became an editor in February 2020 with the launch of the brand's new beauty & grooming channel. Her work seeks to offer a new perspective on beauty, focusing on the pioneering personalities, product designs, and transformative trends within the industry.