Learn how to use retinol with LA facialist Shani Darden
The aesthetician behind some of LA's most famous faces shares her expert knowledge on how to use retinol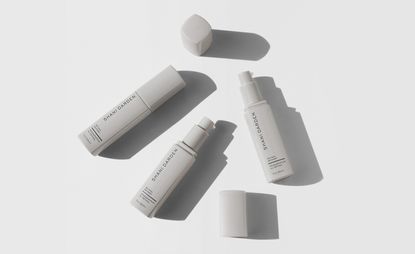 (Image credit: shanidarden)
Retinol. The single most transformative ingredient in skincare proves that the fountain of youth is not actually a fountain but a cream, and it is not located at the far-flung reaches of the Earth but, rather, is available from… the internet. Still, for those who want to learn how to use retinol, questions abound.
You may be wondering how to start using retinol, what the side effects are, and what it actually does. When it comes to answering those questions, there is no one better suited to the job than Shani Darden. The Los Angeles-based facialist is the secret behind just about every glowing complexion in the city (have a Google and you'll see what we mean) and an ardent proponent of retinol-based skincare regimes.
Her own skincare line includes two variations of retinol, one for sensitive skin and one for less sensitive, and we think they are some of, if not the, best retinol products out there.
Below, Darden breaks down the myths surrounding the ingredient and shares her tips on how to use retinol for acne, wrinkle reduction, and general skin improvement.
The truth about retinol
Even cursory research into how to use retinol will reveal various horror stories about using too much, too soon – embarrassing redness, torturous itching, skin so dry it flakes off. While it is important to gradually work up to using retinol every day, Darden dismisses the concerns around extreme irritation as overblown.

'I think that when most people are thinking of retinol, they're thinking of prescription-strength retinols. With most over-the-counter retinols that you buy at a store, it's most likely you're not going to get irritated. It's just pretty rare.'
Still, the best way to ensure positive results is to use retinol once a week and then progress from there. There is no single, must-follow way, simply judge how your own skin is reacting and work it out from there.

'If you start with once a week and you build up slowly, you are able to prevent [irritation],' says Darden. 'When people start to freak out, I tell them just don't just use it every night. Start with once a week and feel it out. If you go slowly, you'll know when you're starting to feel a little irritated, and then you'll just stop.'
While on the topic of skincare myths, Darden has another, surprising insight – forgo the facial oils, she suggests.

'When my clients come in to get a facial, I will know when they switched to [using] oil because I can see they are so much more congested and their nose is covered in blackheads. But I also feel that, for a lot of my clients, they don't mind having blackheads. And think if [oil] feels good and your skin looks good, great – but that's why you have blackheads.'
The retinol regime
Darden's own everyday skincare regime is a good blueprint for how to use retinol and incorporate it into your own routine.

'My morning is: cleanse, vitamin C serum, then sunscreen. I'm very less is more, but if I want to add in a hyaluronic acid serum, I will use that after the vitamin C, and then [use] more sunscreen.'
'At night, it's: cleanse, toner only sometimes, then either retinol or once a week I do a peel. After that, it's eye cream, and then moisturiser. My toner is to reduce oil production, so because I don't have an oily T-zone, I don't use it every night. But someone who is really oily would do cleanser, toner, retinol, eye cream, moisturiser.'
Burning questions
For those concerned about starting retinol in summer, Darden says it's not a problem if you are smart about your sun exposure.
'If I go to Hawaii, I wouldn't take my retinol with me. Even though I don't really go in the sun, I wouldn't bother. But generally, in summer, I still use retinol,' she says.
'It just depends if you're someone really careful. If you're not, and you're someone that likes to [sunbathe] and go to the beach all the time, then just don't use it. You're definitely more sensitive to the sun when you do use retinol, so you want to be careful with that, but it's definitely the best anti-ageing thing you can use other than sunscreen.'
INFORMATION
shanidarden.com (opens in new tab)
Mary Cleary is the Beauty & Grooming Editor of Wallpaper*. Having been with the brand since 2017, she became an editor in February 2020 with the launch of the brand's new beauty & grooming channel. Her work seeks to offer a new perspective on beauty, focusing on the pioneering personalities, product designs, and transformative trends within the industry.