Work in progress: Wolfgang Tillmans' 'PCR' opens at David Zwirner, NYC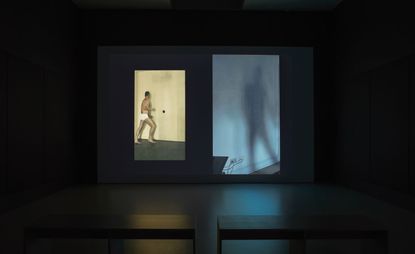 (Image credit: David Zwirner)
In a world awash with images, Wolfgang Tillmans has managed to reinforce the significance of the photograph – a feat made evident in 'PCR', a new solo exhibition at David Zwirner gallery, in New York.

In keeping with his approach to showing work, the exhibition includes work of all shapes and sizes, ranging from a series of 4 x 6-inch prints to pictures that reach over 25 times that scale. 'Paper size has always interested me,' Tillmans explains. Some pictures are framed. Others are not. Some he tapes to the wall. Others are mounted in custom vitrines. 'Exhibitions are spatial experiences,' he says. 'Why should I hang everything in a straight line? Museums and galleries are like laboratories. I can sound out my work.'

Tillmans' subject matter is as diverse as his print sizes and formats. On the gallery walls are human portraits, plants, interior environments, and quotidian streetscapes (or, as Tillmans puts it more colourfully in the title of one of the exhibition's pictures, 'shit buildings going up left, right, and centre'). 'A lot of the themes and formats are similar from day one,' he reflects. In one series, he photographs Russian gay bars. But this is not the standard-fare photographer gawking at youthful hedonism. Even though he does capture a bit of that, the work has an agenda. 'Nightlife and politics are never far apart,' he cautions.

Another one of his muses—the car—is the subject of a new book, The Cars. In town for the exhibition opening, Tillmans signed copies at Dashwood Books, a photography bookstore on Bond Street.

Further uptown, meanwhile, the Metropolitan Museum of Art extended the run of Book for Architects, his two-channel installation that premiered at the 2014 Venice Architecture Biennale, and which architecture and design curator Beatrice Galilee acquired for the museum's Department of Modern and Contemporary of Art.
'PCR' is on view until 24 October
INFORMATION
'PCR' runs until October 24
Photography courtesy David Zwirner
ADDRESS
David Zwirner
525 W 19th St
New York, NY 10011