Saul Bass: A Life in Film & Design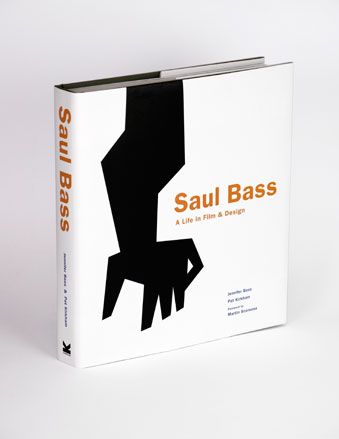 (Image credit: TBC)
There is no single word to sum up the work of graphic designer Saul Bass, who so succinctly defined entire movies with just one image. Luckily, there are now 440 pages to do the talking in Laurence King's (opens in new tab) long-awaited book, Saul Bass: A Life in Film & Design.
Of course, this new tome has its fair share of images too, more than a thousand of them, in fact: old photographs, product labels and movie posters in that unmistakably jerky style. Equally resonant are the stills of Bass's (opens in new tab) now mythical film title sequences. Remember the fruit machines at the start of Ocean's Eleven, illustrated with hundreds of dots like Vegas neon? Ever see Anatomy of a Murder (opens in new tab), with that staccato Duke Ellington score synched to graphic body fragments on the pavement? Classic Saul Bass. As is, perhaps, his most famous work, from Vertigo (opens in new tab) (a sequence unambiguously referenced in 2007, when the TV series Mad Men debuted its titles, featuring another faceless, falling man).
You see tributes to the graphic designer everywhere. Yet this book is the definitive homage, discerningly and lovingly edited by his daughter Jennifer Bass, now a designer herself, with a foreword by Martin Scorsese, who collaborated with him on Goodfellas (opens in new tab), Cape Fear and other films. Just thinking of those titles makes you want to hide beneath the covers. Such was the power of Bass's visuals. Perhaps you could call him the Man with the Golden Arm (opens in new tab), after the Otto Preminger film whose titles he designed. After all, nearly everything he touched turned to cinema gold.