Kent Andreasen on failed memories, the fear of AI, and keeping things simple
Cape Town-based photographer Kent Andreasen features in 'Through the lens', our monthly series spotlighting Wallpaper* contributors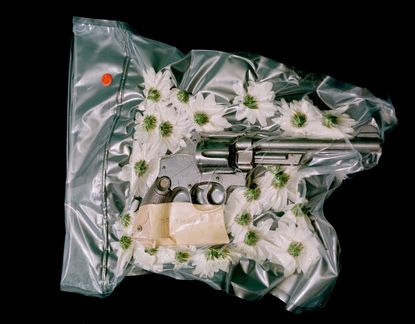 (Image credit: Kent Andreasen)
Wallpaper* Newsletter
Receive our daily digest of inspiration, escapism and design stories from around the world direct to your inbox
Thank you for signing up to Wallpaper. You will receive a verification email shortly.
There was a problem. Please refresh the page and try again.
Kent Andreasen's distinctly sharp yet ethereal style combines an entirely self-taught photography approach with studies in cinematography. The Cape Town-based photographer's energy for adventure and intuitive sense for a story made him the perfect match for the new Kisawa Sanctuary, photographed for Wallpaper's June 2023 Travel issue, a 'resort-to-research' hotel in Mozambique which harnesses the power of luxury tourism to fund scientific projects. Here, Andreasen tells us more about predetermination as a process and his exploration of memory.
Wallpaper*: Describe your style/process
Kent Andreasen: It's sometimes hard to articulate the way I work because I find it very simple, but I think that's also because I have worked at making it that way. When it comes to commercial work, I generally do a bit of research on the place I am set to visit, and other than that, I take the equipment I feel I need and let my stay almost come to me. I go out and remain receptive to the experiences while asking the right questions. The work ends up making itself.
With my personal work and fashion images, the process is thought out, admittedly sometimes too much. I come up with a set of ideas that I then formulate into a shot list. I accompany them with the type of person I am keen to photograph, as well as any props they may need, and I go from there. The images are predetermined as best as I can.
W*: How did you bring your way of working to the Kisawa Sanctuary shoot for Wallpaper*?
KA: I kept it simple and straightforward. The weather wasn't playing along for most of the trip, but you adjust, and as with most trips, you make a set of images that make sense when curated properly together. I'm quite lucky with how I work because it doesn't require these massive moments to unfold in front of me.
W*: What's the most interesting thing happening within photography now?
KA: I would say the fear response to AI. I find it more fascinating than the technology itself. Other than that, the photography book Some Say Ice by Alessandra Sanguinetti is probably the most exciting set of images I have seen so far this year.
W*: What's on your radar?
KA: Like most South Africans, I am quite concerned about the state of our country at the moment and our leaders' complete inability to make any informed decisions on how to run this beautiful place. I feel like I need a break from the place and to figure out how I want to continue working here and in what capacity.
W*: What's next for you this year?
KA: I have a book coming out in the next few months called Memory Bank. It has just entered the design phase. It's about my memories, failed memories, and all that makes me human. I'm looking to head to Europe and the US once I have a dummy of it to show to publishers and galleries. I'm also working on a few other projects that I hope to wrap up by the end of the year but they aren't worth talking about just yet.
Receive our daily digest of inspiration, escapism and design stories from around the world direct to your inbox
As Photography Editor at Wallpaper*, Sophie Gladstone commissions across fashion, interiors, architecture, travel, art, entertaining, beauty & grooming, watches & jewellery, transport and technology. Gladstone also writes about and researches contemporary photography. Alongside her creative commissioning process, she continues her art practice as a photographer, for which she was recently nominated for the Foam Paul Huf Award. And in recognition of her work to date, listed by the British Journal of Photography as 'One to Watch'.