Magnum Photos launches new Square Print Sale
Titled 'Now', the latest Magnum Photos print sale (until 23 October 2022) features work from 31 photographers, curated with The Photographers' Gallery, London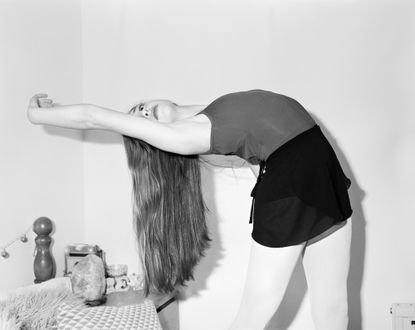 (Image credit: Olivia Arthur / Magnum Photos)
In a continuation of Magnum Photos' 75th-anniversary celebrations, the renowned agency is releasing another Square Print Sale, the second in a series of three. Titled 'Now', this special edition is curated in partnership with The Photographers' Gallery in London, which invited 31 of its own collaborators to contribute photographs to the sale.
There are well over a hundred prints to feast your eyes upon, and consider as potential additions to your art collection. Here, the Wallpaper* photography team have curated an edit of must-haves. From Olivia Arthur's portrait of a young dancer, to Gregory Halpern's bougainvillea with police tape, and Felicity Hammond's abstraction of mineral extraction – it's an eclectic, charged selection.
Created as museum-quality 6x6in prints, all either signed or estate stamped, the series enters into an interesting collective dialogue in response to the theme of the present. Photographers or their estates considered what work from their archive stands out to them today: an image perhaps that, upon reflection, was pivotal in their career; or an image that reminds them of an important experience or a moment. Together, they are photographic readings spanning eight decades in which photography has evolved into a more democratic medium, and been taken increasingly seriously as the artform it is.
As an interesting pivot away from the norm of editioned prints limited by their number, these are editioned by time, as they will never be available again in this format outside this limited sale window of 17 – 23 October 2022. While the sale is live, curious collectors can view the prints in person at The Photographers' Gallery.
INFORMATION
Sophie is currently Photography Editor at Wallpaper*. Sophie joined the team following the completion of her photography degree in 2018, and works with Photography Director Holly Hay, where she shoots, commissions, produces, and writes on photography. Alongside this, she continues her art practice as a photographer, for which she was recently nominated for the Foam Paul Huf Award. And in recognition of her work to date, Sophie was nominated by the British Journal of Photography for the Futures photography platform in 2021.