Lisbon rising: a global art hub emerges from crisis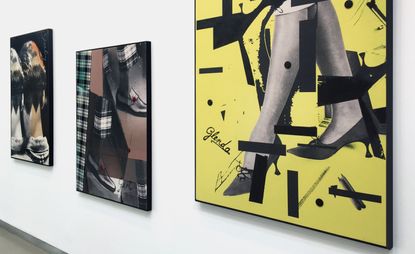 (Image credit: press)
Lisbon is building a very strong case for getting on the list of global contemporary art hubs. After a deep economic recession, Portugal is finally emerging from the doldrums; the coastal country is not only opening up towards southern Europe, but is also reaching out again across the globe. Investors from Western Europe and new businesses are taking advantage of the low property prices and lenient tax regime (and surely the sun and sea, too), helping to kickstart the economic recovery. And this is not simply financial good news: the art scene in Lisbon – Best City in this year's Wallpaper* Design Awards – has emerged in the wake of the country's economic crisis.

The MAAT (Museum for Art, Architecture and Technology) opened its doors ten months ago as a public platform for local and international artists and curators; new galleries are being established; international dealers are opening branches in the capital and the affordable property is also a magnet to artists setting up homes and studios; in addition, the Spanish art fair brand ARCO strategically launched a Lisbon edition last year to take advantage of the country's financial recovery.
In only a year, the boutique fair has already become a fixture on the international arts calendar, bringing galleries and collectors from different backgrounds to Lisbon and helping to globalise its market. This year's ARCOlisboa, held again in the Cordoaria Nacional in May, showcased 58 galleries from 13 countries. 'I think what ARCO brought to the local art scene, is visibility – here they have a very interesting group of artists, curators and galleries, but we brought visibility and opening up a more international perspective for the local community.' Carlos Urroz Arancibia, the fair director says.

Among the recent gallery openings, Madrid's Galería Maisterravalbuena made its recent Lisbon debut in the post-war, modernist district, Alvalade. Its inaugural group show, curated by João Mourão and Luís Silva of the renowned non-profit Kunsthalle Lissabon, included works by Magdalena Jitrik and Haris Epaminonda and Christodoulos Panayiotou. Last December, native Galeria Vera Cortês relocated to an industrial space in the area too. 'I believe that Lisbon's art scene is booming but it has been for a long time. The difference is that now, for different reasons, we have the spotlight on us and finally people are starting to get to know Portugal better,' says gallerist Vera Cortês.

In the city centre, the edgy, one-year-old Madragoa founded by Matteo Consonni, the former director of Galleria Franco Noero in Turin, is currently hosting Plasma, a solo show by Mexican artist Rodrigo Hernández, one of the city's new residents. After lodging for two years in a temporary space in New York City, Monitor Gallery has found a new address in the heart of Lisbon's historical quarter of Rato, and greeted the neighbourhood with British artist Graham Hudson's solo show, 'Major Trauma'.
Galeria Francisco Fino joined key players Galeria Filomena Soares, Galeria Baginski and Galeria Múrias Centeno in Marvila, an entrenched gallery district in the city. The gallery, housed in a former warehouse, presented its inaugural exhibition 'Morphogenesis', curated by the young João Laia, which included works by established artists such as Tris Vonna-Michell and Maria Loboda, together with emerging names like Debora Delmar and Karlos Gil.

'Portuguese art and artists are getting more attention and that's translating into a strong collective energy,' Miguel Mesquita, artistic director of Galeria Baginski, says. 'I think that the situation at the gallery is essentially the result of an improvement from the former state of the economic crisis in Portugal. Nevertheless the new wave of tourism and immigration has had an impact in the affluence of visitors to the gallery, and naturally that has a parallel in sales.'