Hyundai names Lawrence Lek winner of VH Award for new media art
Lawrence Lek has been announced as the Grand Prix winner of the the 4th VH award, Asia's leading prize for new media artists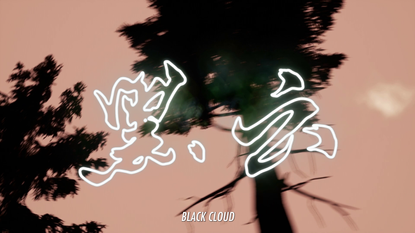 (Image credit: Hyundai Motor Group)
Lawrence Lek has been named as the Grand Prix winner of the 4th VH Award, a biannual event organised by Hyundai Motor Group to discover and support emerging artists from Asian backgrounds.
Lek's Grand Prix-winning work, Black Cloud (2021), is the culmination of an ongoing body of virtual reality artworks. The multimedia artist, who is London-based and of Malaysian-Chinese descent, explores the geopolitical implications of artificial intelligence and illuminates links between art and AI. Through his virtual-space creations, Lek explores different societal attitudes toward AI and how it can control values, lifestyles and modes of operation around the world.
'The virtual tools, such as computer-generated images and computer games, can enable contemporary artists to create environments that reflect some of the utopian ideas of architecture,' says Lek.
Utilising gaming software and computer-generated animation tools, Lek creates digital environments that combine real-place settings and fictional scenarios.
Launched in 2016, the VH Award has brought into the public limelight diverse Asian artists working in the new media realm. This year marks the first time artists outside of South Korea have been eligible to apply. Lek, together with the remaining 2021 finalists – Doreen Chan, Paribartana Mohanty, Jungwon Seo and Syaura Qotrunadha – will be offered the chance to showcase their work at renowned art institutions and virtual museums around the world. Each artist received US$25,000 to produce a screen-based, audio-visual work, and as the Grand Prix winner, Lek will receive an additional US$25,000.
'With the 4th VH Award, Hyundai Motor Group celebrates the diversity and creativity of Asian media artists around the world who share the group's vision of coming "Together for a Better Future",' says DooEun Choi, art director of Hyundai Motor Group. 'These emerging artists have illuminated our views on the future of humanity and empowered us to forge connections across cultural boundaries,' she adds.
All finalists took part in an online residency programme hosted by Eyebeam, a New York City-based art and technology centre, which supports the production of new artworks while providing professional development sessions with mentors. The mentors include curators Barbara London, Karen Archey and Ute Meta Bauer, as well as artists Zach Lieberman and Kamau Patton.
INFORMATION
hyundaimotorgroup.com (opens in new tab)