Winners of #CreateCOP26 announced ahead of UN Climate Change Conference
As COP26, the 2021 UN Climate Change Conference, gets ready to kick off in Glasgow, we spotlight the winners of #CreateCOP26, an award for young artists confronting themes of climate change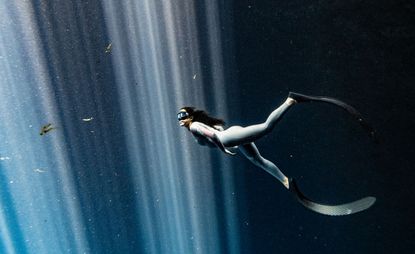 (Image credit: press)
World leaders will soon gather in Glasgow for COP26, the much-anticipated United Nations Climate Change Conference. Parties will assemble to accelerate global action towards the goals of the Paris Agreement and the UN Framework Convention on Climate Change (31 October – 12 November 2021).

Ahead of the summit, #CreateCOP26 – a competition and virtual exhibition engaging young artists on themes of climate change – has announced its winners. Presented by Art Partner, with support from Unesco's Regional Bureau for Sciences in Latin America and the Caribbean, #CreateCOP26 celebrates the creative output of a generation mobilised to generate urgent change, and avoid inheriting a planet in peril.

Applicants between the ages of 14 and 30 were encouraged to submit work in any medium with any message that shares their view on the climate crisis. Submissions hailed from 54 countries across six continents, and the jurors selected nine finalists, who will each receive sums ranging from $10,000 to $2,000 (USD).
#CreateCOP26: the winners
Camila Jaber, a Mexican freediving record holder and student, won first prize with her video I am Cenote. Drawing on her experience as a water athlete, Jaber's captivating film raises awareness about marine issues, as well as the climate-related problems surrounding freshwater ecosystems. Her video captures the beauty and the ugliness caused by the destructive tourism industry and hopes to inspire change before it's too late.

Second place was awarded jointly to: Samuel Antonio Pineda Manzana, whose short film explores toxic environmental actions; Breech Asher Harani, who looked at the often-fatal climate-induced typhoons in an experimental film; and Ghanaian designer Hikima Mahamuda, who submitted her Pure Water Raincoat, made from repurposed plastic water packaging commonly used in Ghana.
Third places were awarded to Jessica Angela O'Neill, Mehrdad Vahed Yousefabad, Charlotte Greenwood, Mingsheng Ni, and Oscar Crabb.

The panel of judges comprised experts recognised as leaders in their respective creative fields: Lydia Arthur Brito, Unesco regional bureau director for sciences in Latin America and the Caribbean; Han Feng, artist; Ferdinando Verderi, Vogue Italia creative director; Matt Williams, Camden Art Centre curator; Candice Marks, senior global agent at Art Partner; Shaway Yeh, founder of Yehyehyeh; Tyler Mitchell photographer and filmmaker; and Marina Testino, sustainable fashion advocate.
INFORMATION
artpartner.com (opens in new tab)