Inez van Lamsweerde & Vinoodh Matadin show at Gagosian Gallery, LA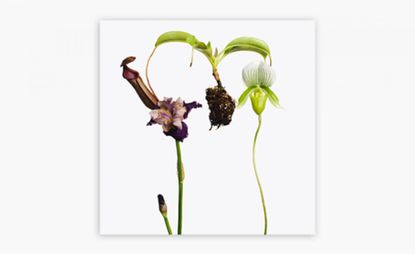 (Image credit: press)
The Dutch photographers Inez van Lamsweerde and Vinoodh Matadin - inextricably linked both professionally and romantically - have spent 25 years manipulating imagery with an ingenuity that pushes it beyond the realm of celebrity and fashion and easily into the realm of art. Which is why the Gagosian Gallery has co-opted the couple's work for an exhibition at its Richard Meier-designed Beverly Hills space.
An encore to the popular show (opens in new tab) earlier this year at Paris' Gagosian, the LA exhibition unites decades of portraiture commissioned by one-letter magazines like 'V', 'W' and The New York Times' 'T'. Each work is a fantastical homage to such past genres as Pop Art and hyperrealism, overlaid with the artists' surrealist flair (and questionable obsession with facial hair).
The draw to some will be the iconic entertainers caught in the frame - musicians like the enigmatic Lady Gaga, art-house actors like Tilda Swinton and the controversy-courting Mickey Rourke. A portrait of Clint Eastwood renders the actor-director barely recognisable behind a shroud of (cigarette?) smoke. The American painter Ed Ruscha is reconceived as a bare-chested pin-up.
But celebrity aside, van Lamsweerde and Matadin have rounded out the show with their latest work, an unexpected series of botanical still-lifes that nod to their classical background (the Old Dutch Masters had a way with posies). Far from staid, the new florals owe just as much to contemporary influences like Nobuyoshi Araki (opens in new tab) and Robert Mapplethorpe and likewise brim with subtext, each one worth 10,000 words at least.
The photographers are in retrospective mode. In 2010, Taschen published Pretty Much Everything, a limited-edition three-volume catalogue of their work designed by M/M Paris (opens in new tab). And the pair followed up with shows in Sao Paolo, Dallas and their native Amsterdam. The Gagosian exhibition builds on those shows with the addition of recent works.
ADDRESS
456 North Camden Drive
Beverly Hills
CA 90210