Artist's Palate: Andreas Gursky's sole with homemade mayonnaise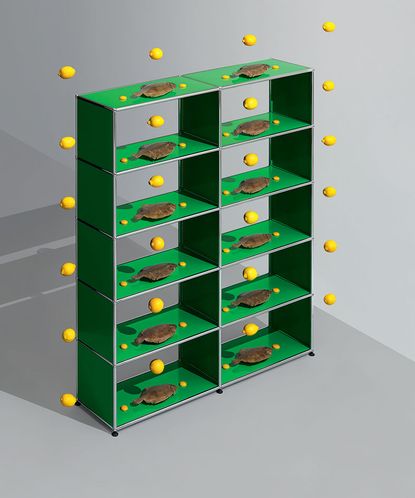 (Image credit: Carlk Kleiner)
Andreas Gursky, whose photographic landscapes famously take in the Rhine, rave culture and North Korea's Arirang mass games, is as meticulous in the digital transformation of his art as he is in the creation of his mayo. He cooks his sole simply: in butter in a cast-iron pan. His vegetables are just steamed broccoli and boiled potatoes. But the devotion goes into the mayonnaise. An egg yolk, sea salt, mustard and good quality olive oil are mixed by hand, then he swaps to a lighter oil so the mayo isn't too 'olivey'. All whipped up in his Herzog & de Meuron-designed studio-apartment.
Ingredients
Fresh fish, sole
butter
2 eggs
dash of sea salt
1 teaspoon of mustard
4 teaspoons of olive oil
lemon, to taste
Method
Lightly cook the sole in a cast-iron pan with butter, in a way like a sole meunière. Prepare the side dishes, preferably steamed broccoli and boiled potatoes. The real secret is the homemade mayonnaise. Start with one egg; it's important that it's not cold. Separate the egg white and the yolk, placing the yolk in a bowl with sea salt and mustard and then mix in the olive oil. As you go along, change the oil to a neutral one that is not too 'olivey' and add very carefully, drop by drop, until you have a creamy consistency. To finish the mayonnaise, add lemon, to taste.