Steely city: Art Sheffield 2016 is a new kind of festival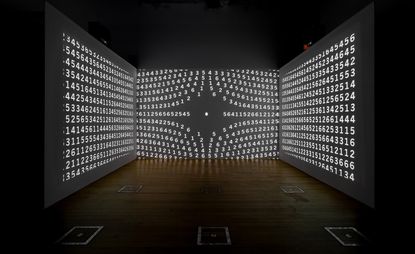 (Image credit: Jules Lister)
Art Sheffield 2016 is the least cushtie city art festival experience you could hope for.

Forget about white cube spaces and gallery cafes; the festival invites you on a very northern kind of magical mystery tour around the city's rawest, chilliest, least apologetic spaces.

Curator Martin Clark of Kunsthall Bergen, formerly of Tate St Ives, has gained unlikely access to all sorts of venues, including a derelict pub inn the brutalist Park Hill estate, the Victorian workshop where stainless steel was invented and – the biggest coup of all – the Moore Street electricity substation.

A landmark piece of 1960s brutalist architecture, the still-functioning power station sits uncompromisingly on the ring road and is not open to the public. When Clark discovered that for one month every seven years it is closed for maintenance he fixed his festival dates accordingly. For this period only, anyone brave enough to make the hike can access the installation in the cathedral-sized space on the top floor. The artist Steven Claydon has risen to the challenge, creating an affecting sound work. The sound is of atoms moving, and it's amplified by an enormous, locally produced steel plate, which shakes and vibrates in the middle of the room. It's a work about awe and its relationship to scale, and is accompanied by a stained glass window-length film projection.

All the art has been carefully chosen to relate directly to the city's history and architecture. There is work by established artists like German sound artist Florian Hecker, pioneering filmmaker Charles Atlas – whose terrific work in collaboration with choreographer Merce Cunningham is on show – and French video artist Michel Auder, who makes compulsively (disturbingly) watchable Peeping Tom videos of people's 'private' moments in front of large windows.

Don't miss Mark Fell's Link Pub installation, a love-letter to 1980s Sheffield rave and pirate radio culture, or Beatrice Gibson's excellent film F for Fibonacci (2014) which has fun exploring the structural seriousness and mad fantasy at play in the worlds of music and the economy.

All in all it's a thrilling, challenging way to think about the city's past, present and future.
INFORMATION
'Art Sheffield 2016: Up, Down, Top, Bottom, Strange and Charm' is on view until 8 May at various locations across Sheffield. For more information, visit the Art Sheffield website
Receive our daily digest of inspiration, escapism and design stories from around the world direct to your inbox