Umbrella House by Kazuo Shinohara opens at Vitra Campus
The Umbrella House by Kazuo Shinohara is installed at the Vitra Campus in Weil am Rhein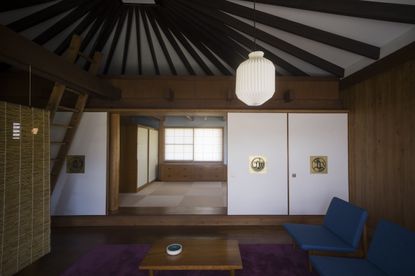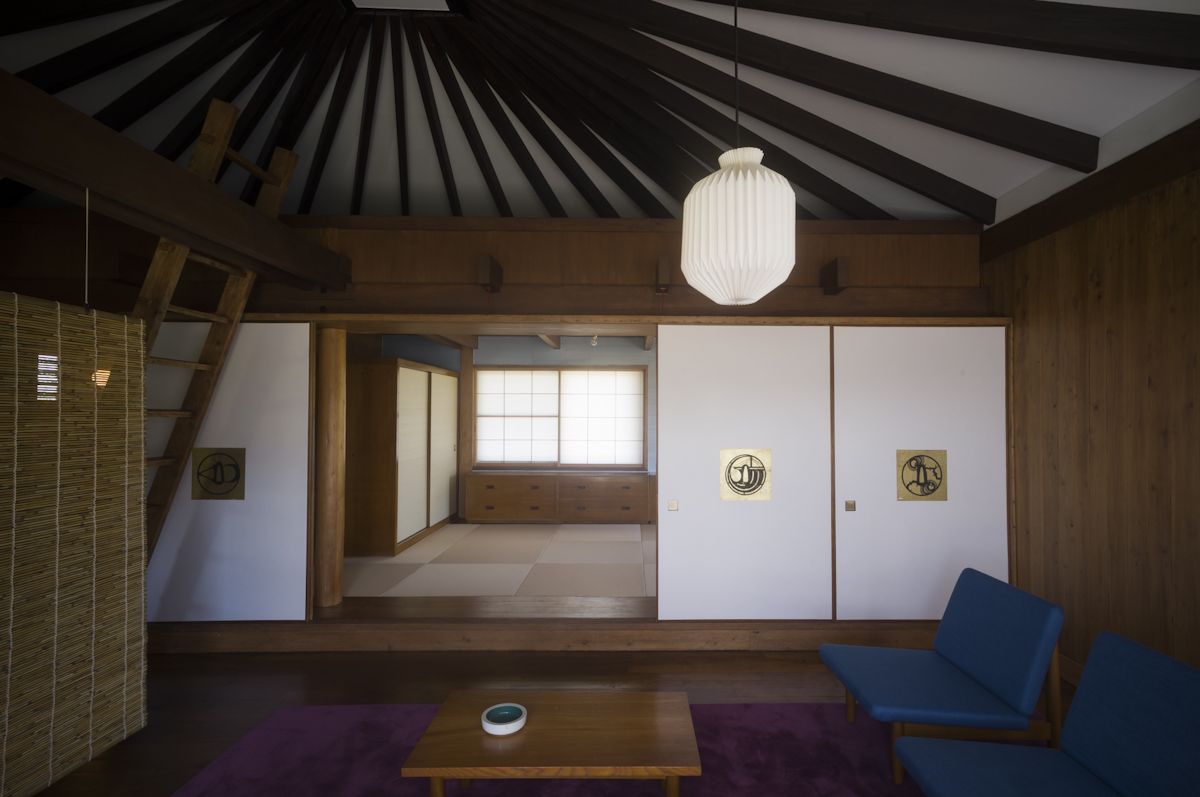 (Image credit: Julien Lanoo)
Visitors to Vitra's Weil am Rhein campus this year will find a new arrival among the furniture brand's park of architectural treasures. Standing temple-like in a greenfield site next to buildings by Jean Prouvé and Buckminster Fuller, the Umbrella House by Japanese architect Kazuo Shinohara has a quiet but compelling presence. The wooden design, built in 1961 in Nerima, a residential neighbourhood of Tokyo, is the smallest and one of the last remaining residences from the first of Shinohara's four self-titled 'styles'.
Its arrival in Germany is the result of a rescue mission that began when the Japanese architectural firm SANAA contacted Vitra. It had been informed by the Japanese organisation Heritage Houses Trust that the house was at risk of being demolished to make way for a new road. Recognising the building's significance – Shinohara is considered one of the most important Japanese architects from the latter half of the 20th century, but is still little known internationally – Vitra worked with the Tokyo Institute of Technology to dismantle, ship and rebuild the house on its campus, where it will serve as a venue for small gatherings.
Surrounded by a circle of gravel and approached via a single paved pathway, the single-storey house stands serenely on a square platform raised off the ground and topped by a pyramid-shaped roof – Shinohara was the first to transfer elements like this, previously only seen on temple complexes, into residential architecture.
Its small but perfectly formed 55 sq m footprint accommodates a kitchen and dining table, a living room, a bathroom and a traditional tatami room with 15 half-size tatami mats, which provide living and sleeping quarters for a small family.
Inside, the visible umbrella structure of the roof makes clear the house's namesake. It spans the interior volume at 4m in height and is intended to make the small floor area appear larger.
Shinohara intentionally chose simple and inexpensive materials such as Japanese cypress, Japanese pine, Oregon cedar and cement fibre boards for the house's post-and-beam construction, and it was erected by craftsmen without heavy machinery. This made the relocation process much simpler, as even the largest wooden element was less than 5m long, so it could be easily loaded into a sea container and shipped economically.
Despite not being known to a wide audience, Kazuo Shinohara has influenced many contemporary Japanese architects, such as SANAA and Tadao Ando, who have also built on the Vitra Campus. 'It can make sense to move a building if its construction easily allows this, and of course, it must fit into the context of the new location,' said Rolf Fehlbaum, chairman emeritus of Vitra. 'The Umbrella House meets both criteria: it is relatively simple to relocate and it connects with the strong Japanese presence – Tadao Ando, SANAA and soon Tsuyoshi Tane – on the Vitra Campus.'
INFORMATION