Peek inside the vast new Boucheron Tokyo boutique
Boucheron unveils its 1000 sq m new boutique in Ginza, Tokyo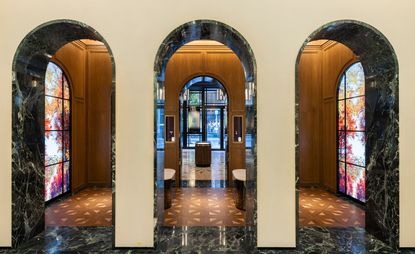 (Image credit: Boucheron)
Wallpaper* Newsletter
Receive our daily digest of inspiration, escapism and design stories from around the world direct to your inbox
Thank you for signing up to Wallpaper. You will receive a verification email shortly.
There was a problem. Please refresh the page and try again.
The new Boucheron Tokyo boutique in Ginza has opened its doors, the French maison's second-largest store worldwide, marking a new phase for the brand. The vast new store – measuring in at a comfortable 1000 sq m – nods to the winter garden design of Boucheron's Place Vendôme boutique in its Parisian-inspired design.
Here, Boucheron CEO Hélène Poulit-Duquesne fills us in on everything you need to know about the new space.
Inside the new Boucheron Tokyo boutique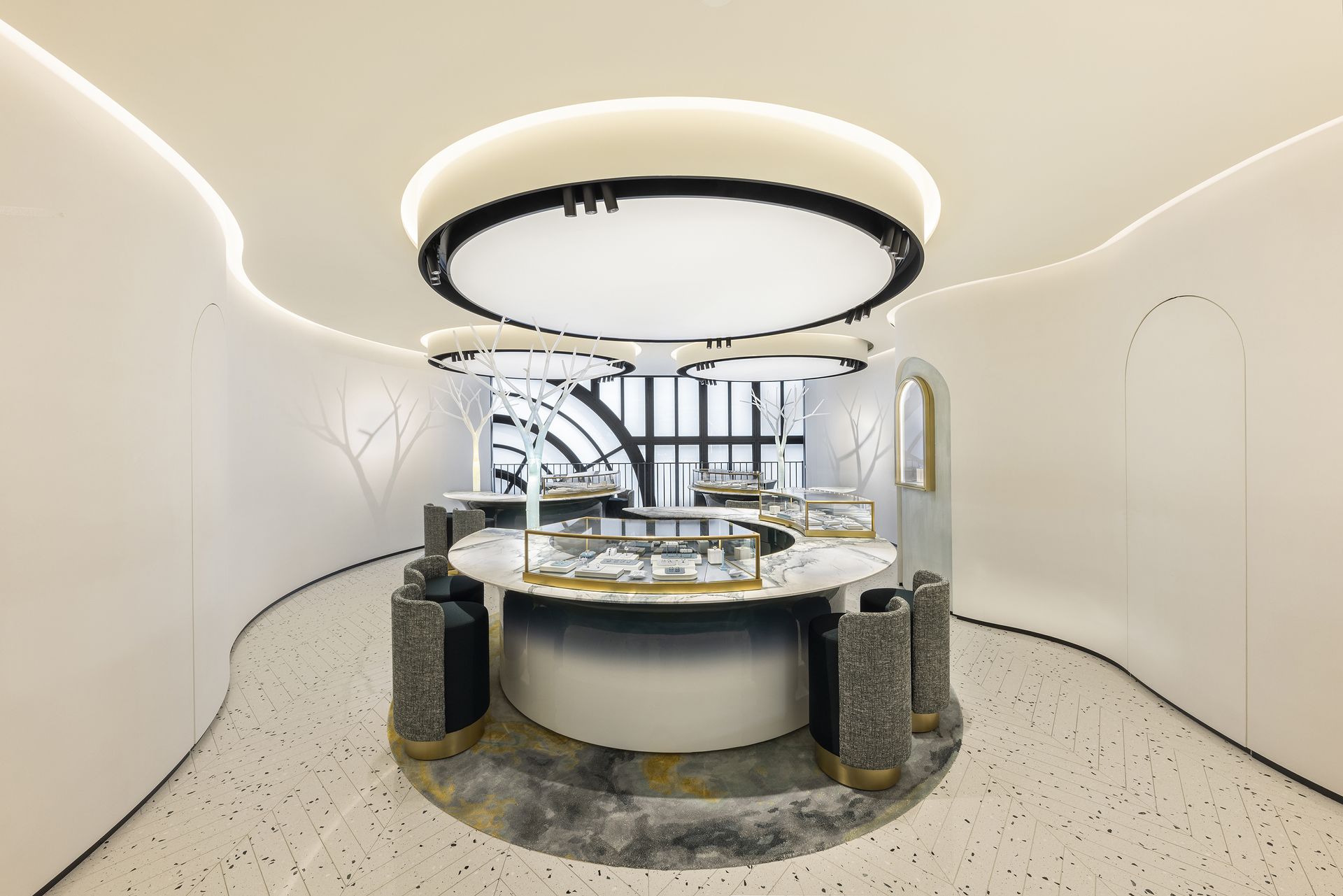 Wallpaper* Why did creating this vast Tokyo space feel like a natural progression for Boucheron?
Hélène Poulit-Duquesne: Since our inception back in 1973, Japan has held a special place in our hearts, standing as our most developed market after France, the very cradle of our maison. Over the years, our commitment to Japan has been continuously developed to reach a total of 19 boutiques in total throughout the country, reflecting our deep connection to this market.
Choosing Tokyo, and more specifically the iconic Ginza district as the canvas for our new boutique was an obvious decision, rooted in strategic insight. Indeed, Ginza is renowned as the epicentre of luxury, offering an ideal backdrop for Boucheron's presence, aligning perfectly with our pursuit of visibility and reputation. Our new Ginza flagship, the second largest after our historical flagship at 26 Place Vendôme, has been thoughtfully conceptualised as a cutting-edge and creative journey, a bridge that elegantly connects Paris to Tokyo. This journey is beautifully infused with elements that celebrate the intricate interplay between Japanese and French cultures.
As nature takes centre stage in our newly renovated space, we pay homage to a theme that has always been at the heart of Boucheron. Frédéric Boucheron himself held a deep attachment to the natural world, celebrating it through his designs. As such, we've meticulously crafted an environment that evokes the feeling of a serene garden stroll. Step inside our boutique and you'll find yourself immersed in a sensory wonderland!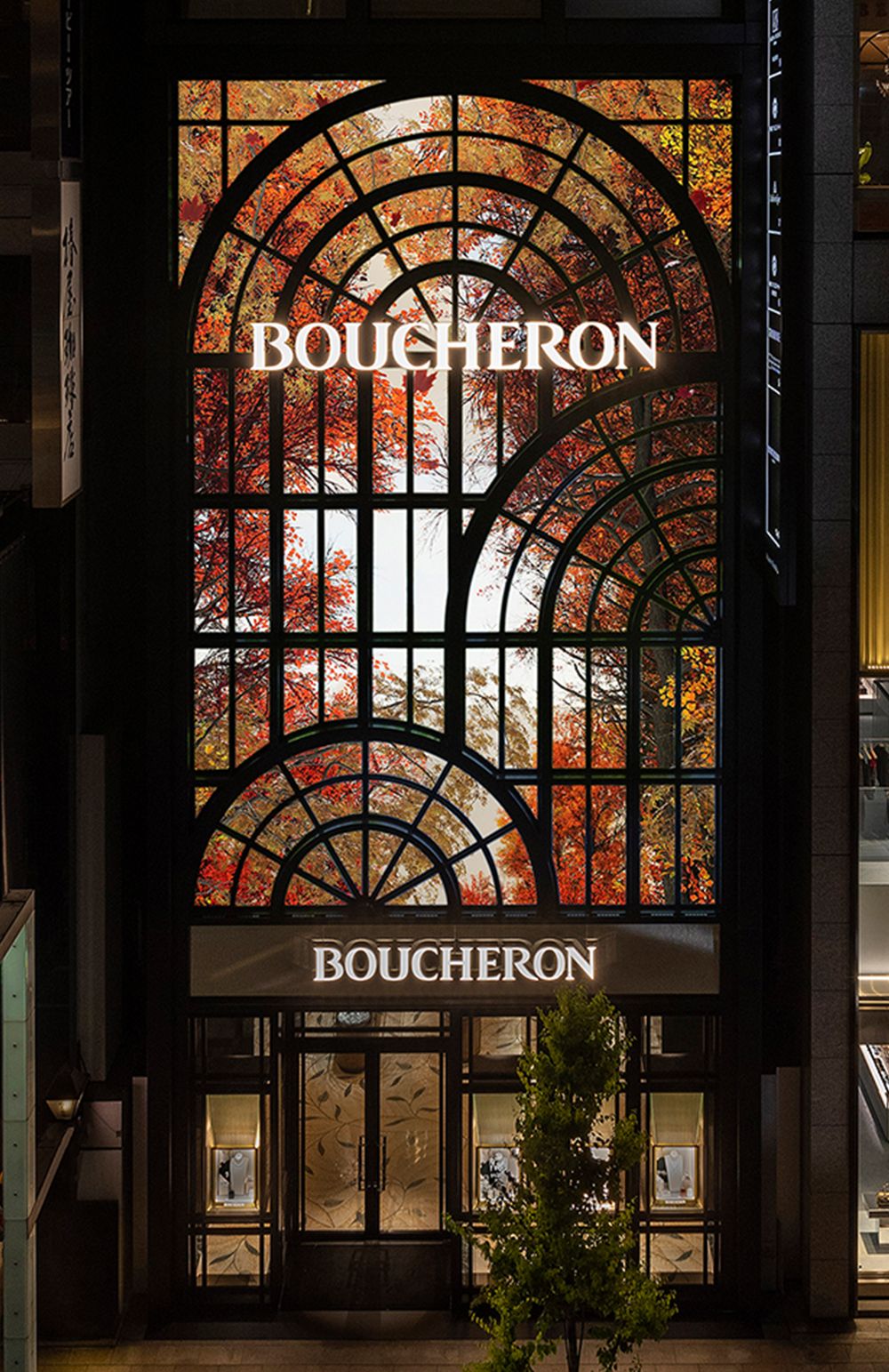 W*: Can you tell us a bit about the design of the space?
HPD: First, I am very proud to say that this new boutique was imagined and implemented by our teams, internally. Its design is strongly inspired by nature, as an echo of the iconic Jardin d'Hiver of our flagship store at 26 Place Vendôme. While the façade acts as a window into the four-storey boutique by day, allowing clients a view of the hive of activity within; as the store closes by night, it becomes a portal into a fantastical realm displaying an ever-evolving interpretation of Boucheron through the four seasons by creating several distinct themes between which the façade will transition between over time.
The ground floor was designed to welcome our iconic creations such as Quatre, Serpent Bohème, Jack de Boucheron, Nature Triomphante and Animaux de Collection. The space on this floor also showcases part of the maison's heritage. From the archives, four creations are displayed here, illustrating Boucheron's love for nature, including a multi-wear jewel from 1860 representing a vine flower, a plant rarely depicted in high jewellery collections – proving once again the attachment of Frédéric Boucheron to nature in all forms. The ground floor invites you to immerse yourself in the world of Boucheron with nature as a connecting thread. There, ivy, which is often depicted by Fréderic Boucheron in his creations, crawls on the floor through a mosaic by French workshop Gaspard Mahieu. The wallpaper is also ivy-inspired and seems brought to life along the alcoves. Lastly, the visitor's eye is drawn at the back of this floor to a glass case with a halo, a work of art in golden metal designed as marquetry of different textures of brass coved by gold leaf. This case displays the iconic Lierre de Paris Question Mark necklace, extending the visitors' stroll into the nature of Boucheron.
The first floor reinterprets the intimate atmosphere of our flagship's Jardin d'Hiver and features a cosy VIP area in a lush natural environment. Designed to give the illusion of a true glass wall, this floor features a soft dim light. We enhanced this space with a selection of local plants displayed in ceramic flowerpots, made according to Japanese tradition.
On the second floor, couples will discover our bridal creations amongst white trees, inspired by traditional wedding ceremonies in Japan. During the ceremonies, the bridal couple hangs a wish on the branches of the trees within the temple. At our Ginza boutique, these tree sculptures are subtle interpretations of birch trees. Made in transparency, their surface is adorned with lace evoking bridal gowns. This attention to detail is truly poetic. To complete these ceremonies, we developed an interactive experience called The Wishing Tree, where couples can write their wish on a digital writing pad. Guests finalise it with an on-screen gesture of 'tying the knot' above the wishing note they have just written. The wish then travels from the digital pad to digital chimes on the tree exhibit located near the writing stand. A lovely way of saying yes!
While our last floor has been conceived as an immersive and modular space providing an area for VIP client treatment, it's most importantly where visitors will find the Boucheron Innovation Lab, where our most innovative creations will be displayed, such as the Eternal Flowers, Jack de Boucheron Ultime brooch made with Cofalit, the aérogel bracelet from the Carte Blanche, Contemplation collection and the Bois Diamant brooch from the Carte Blanche, Ailleurs collection.
For each of these creations, visitors will have the exclusive opportunity to discover the creative process that led to their making, as well as samples of the innovative materials they feature. During the opening of the flagship, this convertible space welcomed our latest creative high jewellery collection Carte Blanche, More is More. We unveiled three pieces from this collection as an exclusive for our reopening: a capsule collection of three precious patches, depicting the Hokusai Wave, Wladimir our cat and a Hydrangea.
As you can see, the boutique features many elements that are deeply rooted in our history and identity, while carefully mixing them with features of Japanese culture. I am truly happy to witness the result of this project that I followed very closely and cannot wait for our friends and clients to stroll through the four-storey building.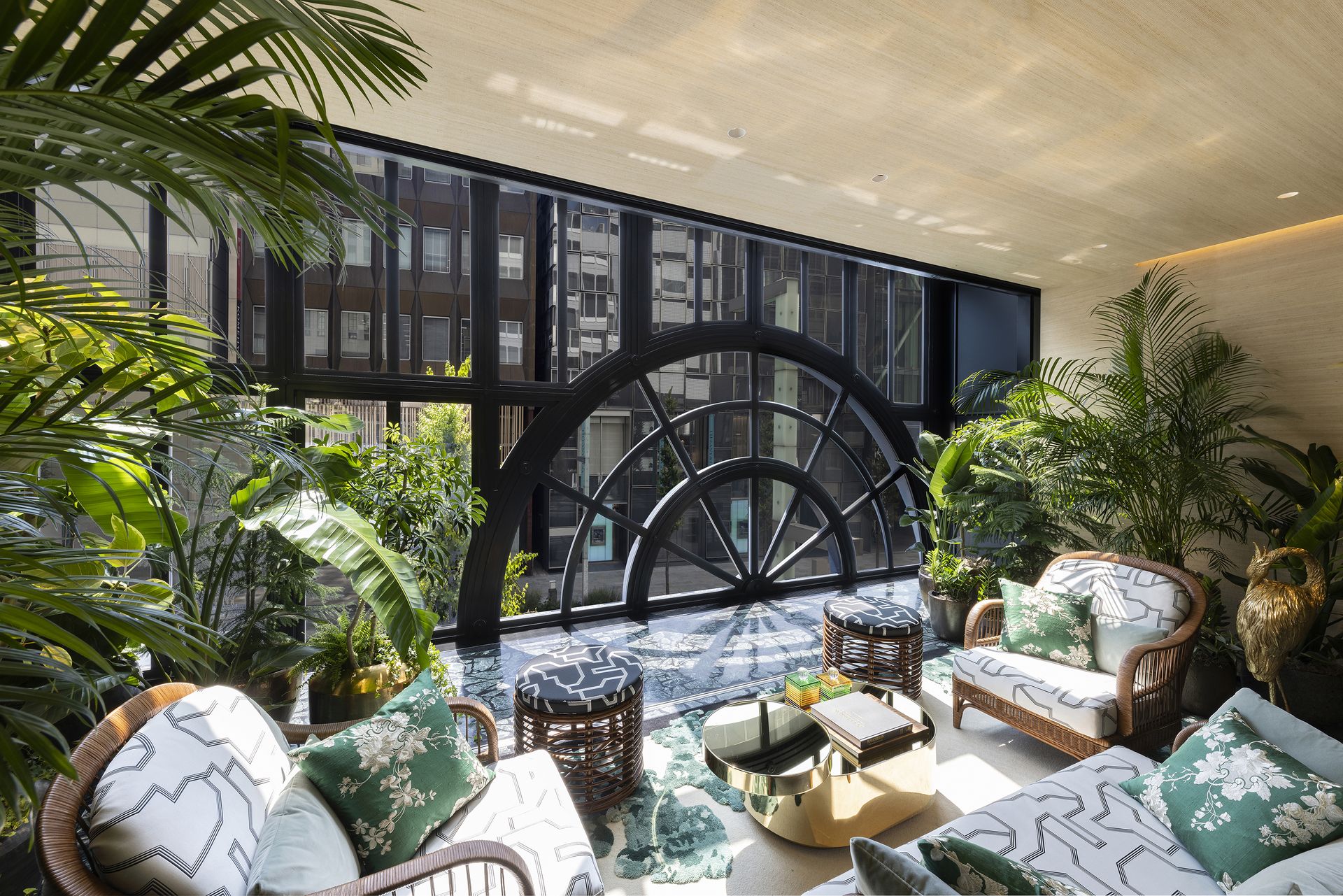 W*: Why was it important for you to create these different areas in the store?
HPD: We have always been client-centric rather than product-centric, and luxury is now more about experiences than pure transactional moments, so it only felt natural to offer a very immersive and tailored experience to our clients. Each area serves a unique purpose, enhancing the overall journey and connection with our maison. These distinct areas elevate the overall shopping and customer experience. It's all about creating memorable moments and fostering emotional connections with our clients, which is what truly matters and what I sincerely believe in.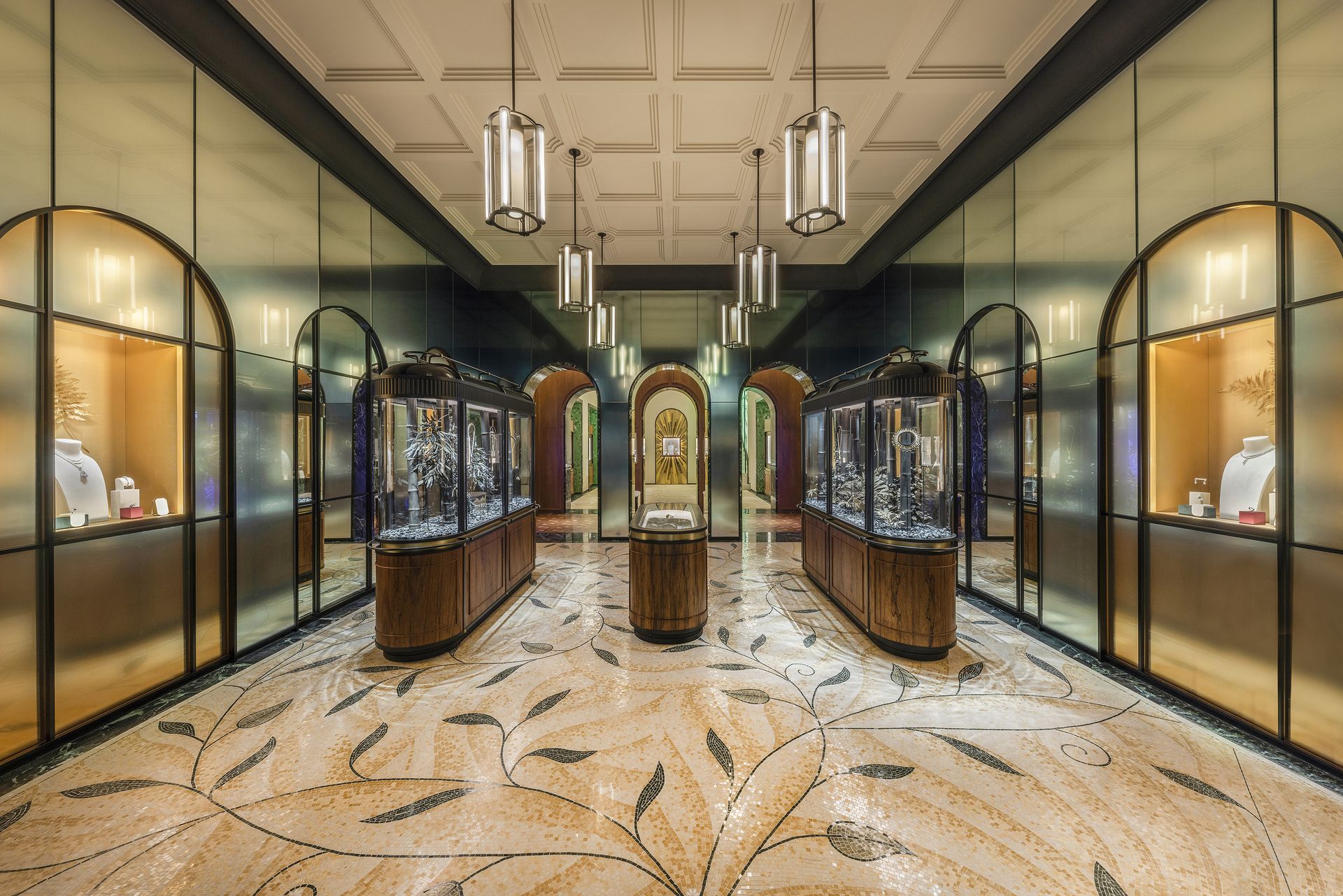 W*: What are you most excited about customers discovering when they visit?
HPD: What excites me most is the immersive experience that awaits them within the boutique. As they step through our doors, customers will embark on a captivating stylish and cutting-edge journey. The blend of Parisian elegance and Tokyo's contemporary charm creates an atmosphere that is truly unique. I am eager for them to explore the carefully curated spaces across four floors, each offering a distinct facet of our maison's rich heritage and creativity.
One of the highlights I'm particularly thrilled about is the immersive façade that transforms with the changing seasons, a mesmerising display of nature's beauty echoing our deep-rooted connection to it. This, coupled with our jewellery creations, captures the essence of our commitment to artistry, innovation, and the shared love of nature that unites Japan and France. Then, of course, the Innovation Lab where clients will be able to have a more thorough understanding of the innovation we put at the service of emotions in our creations. This area tells how Boucheron has always been about requestioning the meaning of preciousness, which has been inherent to our DNA since our creation back in 1858, making us true trailblazers and challengers of the limits of the traditional high jewellery industry.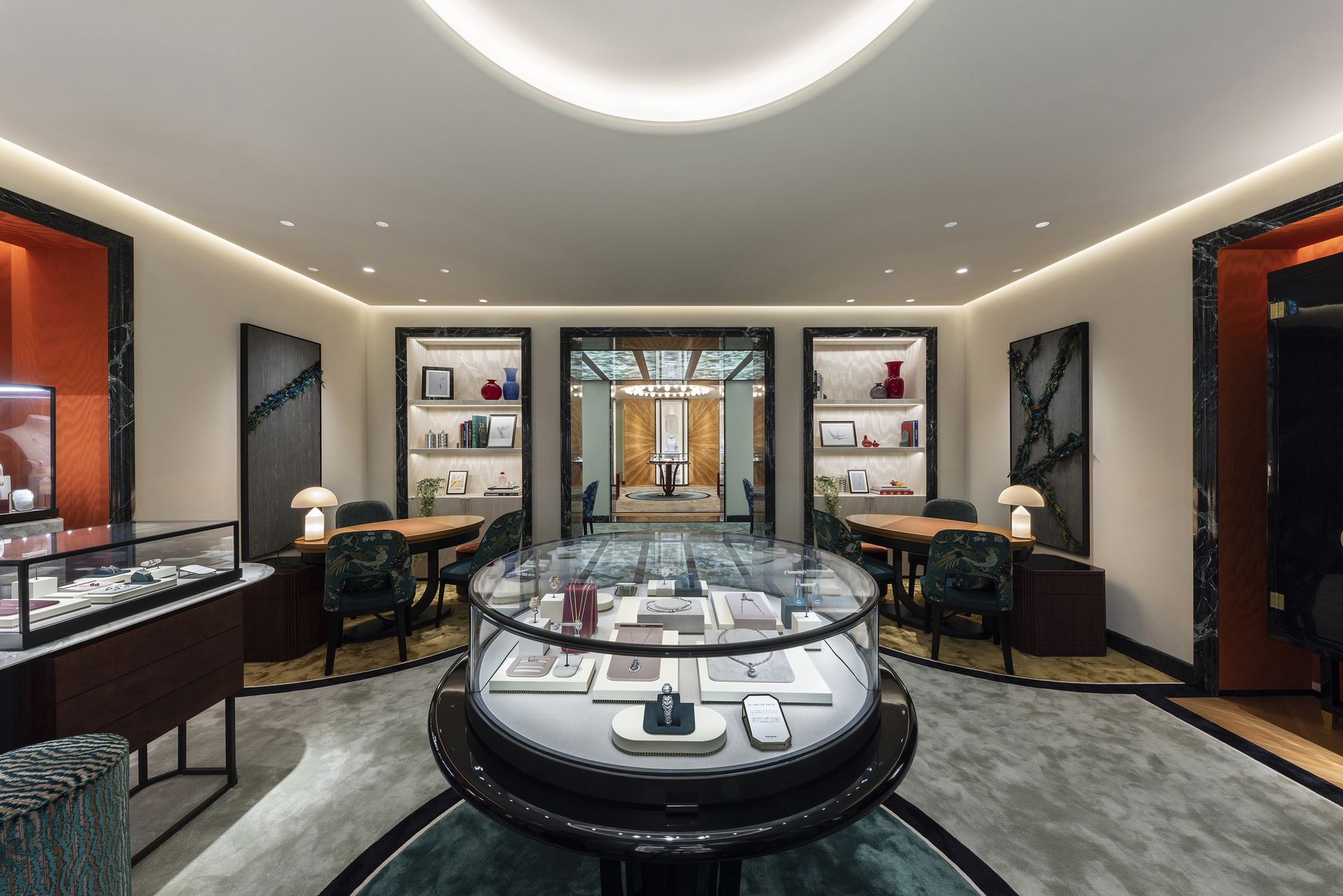 Receive our daily digest of inspiration, escapism and design stories from around the world direct to your inbox
Hannah Silver joined Wallpaper* in 2019 to work on watches and jewellery. Now, as well as her role as watches and jewellery editor, she writes widely across all areas including on art, architecture, fashion and design. As well as offbeat design trends and in-depth profiles, Hannah is interested in the quirks of what makes for a digital success story.