Valery Demure launches a curated jewellery e-shop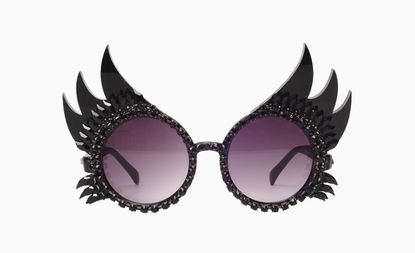 (Image credit: A Morir)
Jewellery is increasingly being given 'art' status as it becomes the focus of major museum exhibitions, such as the current Van Cleef & Arpels (opens in new tab) show at the Musée des Arts Décoratifs (opens in new tab) in Paris. Wearable pieces are being elevated too, thanks to a new wave of boutiques offering 'curated' collections. Accessories specialist Valery Demure (opens in new tab) is taking the latter concept to virtual realms, launching an e-shop (opens in new tab) featuring the work of a carefully selected group of upcoming jewellery artists.

'To me jewellery is wearable art,' says Demure, who is also constantly concerned with seeking out new accessories design talent. 'I love beautiful design and great craftsmanship combined. It's quite rare, but these are precisely the elements I look for in a new designer.'

Taking the gallery concept a little further, Demure has assembled a guest-list of curators who will each create 'a cabinet of curiosities' from the online shop every two weeks. The first is Yasmin Sewell (opens in new tab), trend forecaster and current chief creative consultant at Liberty (opens in new tab), London. 'Yasmin is not only poised and chic, she is also funny and smart. Of course, we like that she possesses an innate sense of style and an infectious energy too,' says Demure.

It's easy to see what she means: not only does Sewell's choice of A-Morir (opens in new tab)'s crystal-trimmed Betty eyelash glasses alongside unique earring, bracelet and necklace designs, give some idea of the curiousities to expect, her way of wearing them - hooked onto the neck of her top - effortlessly underlines the whole idea of accessories-as-jewellery-as-art.

Other new designers include Maryam Keyhani (opens in new tab), gaining a name for her strong 'neckwear', and the Danish designer Vibe Harsløf (opens in new tab), whose neckbrace of gold sticks firmly - and beautifully - to an intrinsic philosophy of 'simple is best'. The designer Smadar-Pola Azriel's Paula Bianco label, meanwhile, creates pieces adhering to Demure's constant search for that magic mix of expert craft and great design: her bracelets of chiffon, stones and gold plate, are a gorgeous mélange of texture and colour.