Alchemy unwound: the watch and jewellery brands putting their own spin on precious metals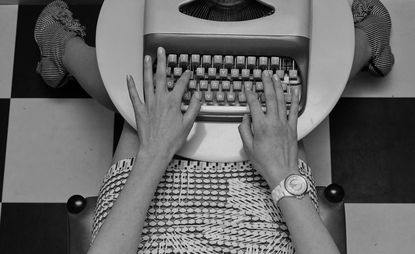 (Image credit: TBC)
It was Coco Chanel who said that beige 'never goes out of fashion'. And just to prove the point, the French maison emphasised the timeless nature of its appeal by incorporating this nude tone into its latest collection of J12 watches. Of course, what Mademoiselle Chanel never said was that beige is 'interesting', because even she couldn't get away with that level of marketing flimflam. But, as with anything, it's how you apply it that really counts and Chanel is not Chanel for nothing. Hence, there is intrigue at play. Rather than just colour the watch strap or paint the dial, Chanel has developed its own precious alloy: beige gold.
By playing the alchemist, Chanel reminds us that there is a whole spectrum of golds to choose from beyond ubiquitous white, yellow and rose varieties we are so used to. It is normal to mix gold with other alloys - its soft, malleable nature means it needs other elements to add toughness and form. But adding varied amounts of these - copper, silver, palladium - results in a spectrum of colours, from grey to green. Dauphin even went all the way to navy blue for the house's debut collection.
H Stern regularly uses its own gold type: Noble Gold - a sort of blush-pink gold, which it has used in its ongoing Rock Season collection to gorgeously casual effect; while the German watch house, A Lange & Söhne, has made watches using their own honey gold, a wheat-like colour. The jeweller Dina Kamal is also a fan of gold that has not had too much yellow added. 'I find raw gold one of the most beautiful colours, especially when it is brushed or textured,' she says.
Displaying her considered approach to materials, Kamal explains: 'This subtle gold is the raw colour of 18 carat gold. The subdued tone emerges when pure 24 carat gold is turned into 18 carat gold - a mix of 75 percent pure gold and 25 percent other alloys. If the mix of alloys does not include copper, beige gold is the result. It is the whitest 18 carat gold can be. I have a sublime fascination for it, as I feel it is more raw and pure.'
The Florentine-born jeweller Carolina Bucci has always created pieces using spun gold threads, in the tradition of medieval costume and robes. Her new collection of 'crafted but casual' precious jewels - muted grey, beige and nude metallic thread bracelets, brushed-gold pendants, rings with subtly tonal precious gemstones - though tinged with tradition, adds an easy-luxe feel to fine jewels.
And, that is the point, really. While not everyone will go to the trouble of creating a new alloy, by tampering with traditional compounds, watch and jewellery houses are reminding us that gold does not always need to look precious to be so.