The thinking behind our 2019 Best Urban Hotels awards
Our Singapore editor Daven Wu takes the temperature on the ever-shifting contemporary hospitality scene. Discover the winners below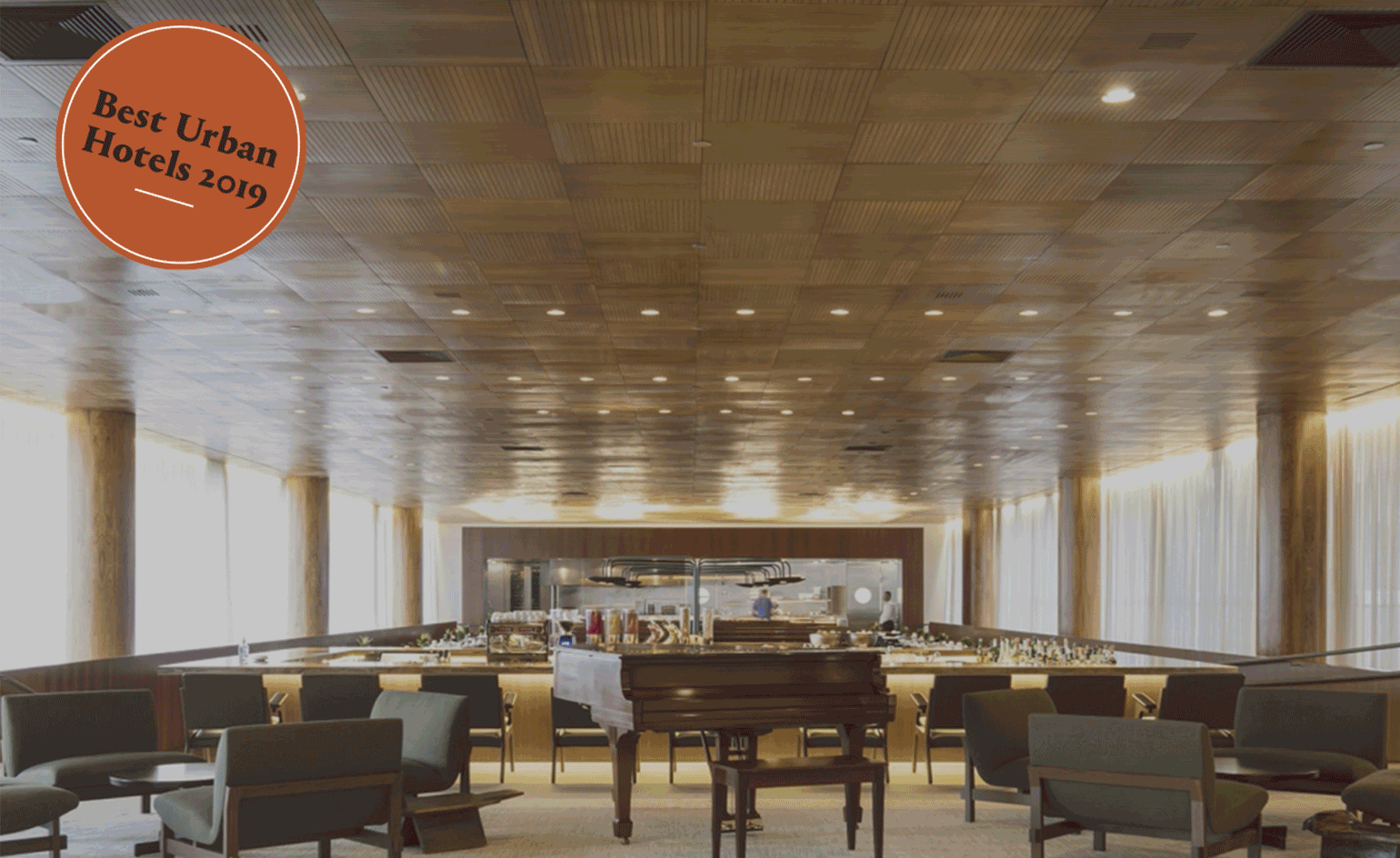 (Image credit: TBC)
It can't have escaped even the most infrequent traveller that the hotel model is morphing into an altogether more sophisticated creature. Where once you might have checked in to find a pool, a business centre, a restaurant and a gym and considered yourself to be living the high life, these days it's practically de rigueur to expect a concept store, a bakery, an artisanal coffee joint and a herb garden, alongside a co-working space and a kitchen to cater for midnight munchies.

And while, barely five years ago, your typical hotel guest may have checked in for an average of three nights, now, stays of a few weeks, or even months, are not unusual. And so an odd hybrid has emerged: a hotel that is part home, part office, and furnished accordingly. A slick serviced apartment that has all the amenities of a five-star hotel, but with the privacy and flexibility of a private residence. No one has yet coined a name for this new model, and we're still not convinced about 'co-living'.

How, for instance, would you categorise Hong Kong's K11 Artus, which features a sky-high garden, a library and a series of short- and long-term residences furnished by André Fu? Or British property magnate Harry Handelsman's The Stratford, in London, where the short- and long-term-stay lofts are paired with a fire pit and a bar, daily yoga classes and a 24-hour concierge service that will not just book tickets to the ballet, but walk your dog and stock up your fridge?

Fu believes the push for such hybrid accommodation comes from 'a growing community of globetrotters who are working between cities. They want to enjoy the accustomed luxury and comforts of a hotel service level, but they have a broader, more functional wish list, including storage spaces, pantry and even in-room dining facilities.'

What's more, hotels have evolved into destinations, Handelsman explains, 'not just for the overnight guests, but for local residents to enjoy the bars, the restaurants and the atmosphere. This becomes an attraction to overnight guests, allowing them to mingle without ever leaving the premises. This fusion is a template for the future of hospitality.'

Richard Hassell, co-founder of the Singapore-based architecture studio WOHA, who designed the groundbreaking Park Royal on Pickering in the city-state, points out that what we think of now as the standard-format hotel is actually a phenomenon that only came about from the 1950s to the 1970s, when big hospitality brands evolved to give guests a reassuringly standardised experience. Before that, there was a diverse offering of grand hotels, boarding houses, pensions, bed and breakfasts, inns and public houses that varied from city to city and country to country. 'But just as these vanished from view and the big brands subsumed all the competition,' he says, 'Airbnb roared back with even more diverse offerings of every type and budget. I feel nowadays that "hotel" implies some participation in the public life of the city. Everything else is part of a short- to medium term accommodation model, and there needs to be lots of new words to describe the varieties.'

That said, what the entrants on our annual Best Urban Hotels shortlist have in common is this quality of flexibility, an ability to adapt, not always in an obvious way, to the personal tastes and needs of different guests. For hotels, it is, as Fu points out, a delicate balancing act in a brave and competitive new world. For guests, there has really never been a more exciting time to check in.
As originally featured in the December 2019 issue of Wallpaper* (W*249)
INFORMATION
EXPLORE BEST URBAN HOTELS 2019
Daven Wu is the Singapore Editor at Wallpaper*. A former corporate lawyer, he has been covering Singapore and the neighbouring South-East Asian region since 1999, writing extensively about architecture, design, and travel for both the magazine and website. He is also the City Editor for the Phaidon Wallpaper* City Guide to Singapore.