Where to Eat Pizza: Phaidon presents the ultimate pizza bucket list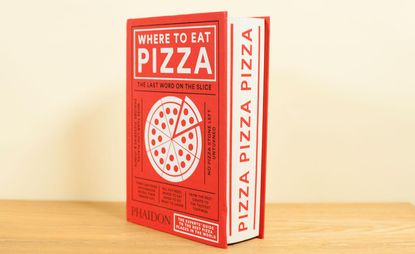 (Image credit: Sabina Willis)
There are two kinds of books in this world: those everyone ought to read, and those that you must own. Phaidon's latest launch, Where To Eat Pizza, is both.
Following on from 2015's great success Where Chefs Eat, Daniel Young's Where to Eat Pizza is an anthology of the best pizza places around the globe. Note the special emphasis on the term 'places'; ranging from bona-fide restaurants to craft pizzerias, old-school family businesses, food trucks and even the dingy holes-in-the-wall (which, we all know, can sometimes be best of all), Young's tantalising tome has them all.
He had some help though. The London-based food critic enlisted 1,000 local contributors to hand select 1,705 pizzerias from 48 countries. (If that doesn't whet your whistle we don't know what will.)
Thick or thin crusts, round or square, pan- or stone-baked, gluten free or sour dough base, gourmet or, erm, cheesy, you'll find them all here; from New York to Naples, by way of Tokyo and Bogota, Goa and even Scotland's East Lothian.
Geographic separations make this go-to guide easy to navigate, while Young's in-depth essays, sprinkled throughout alongside black and white illustrations, bring to life some of the most specific pizza passions you can imagine. (You'll never look at a pizza box in the same way, that's for sure.)
If the question of where to get a good slice or pie was troubling you before, you'll be absolutely spoilt for choice now. And that's the kind of conundrum we are more than happy to live with.
INFORMATION
Where to Eat Pizza, by Daniel Young, £16.95 (hardback), published by Phaidon. For more infomation, visit Phaidon's website (opens in new tab)
You might also like
Chic peas: new art cookbook charts a history of hummus

On the Hummus Route traces a utopian track between cities, people, markets and dinner tables. It documents street food in nine Middle Eastern cities, including Cairo, Jerusalem, Gaza, Tel Aviv, Jaffa, and Damascus, and in doing so, offers a fascinating insight into the area's design, food, and culture

By Elly Parsons • Published
View More ▸