Lotus launches its first full-electric zero-emission hypercar
Taking inspiration from aerospace, racing cars, and natural forms, does the Evija signal a beautiful rebirth?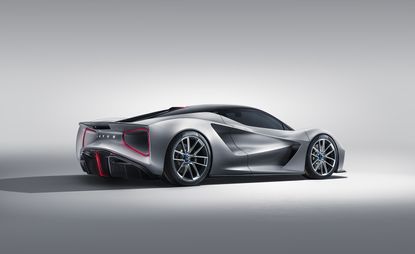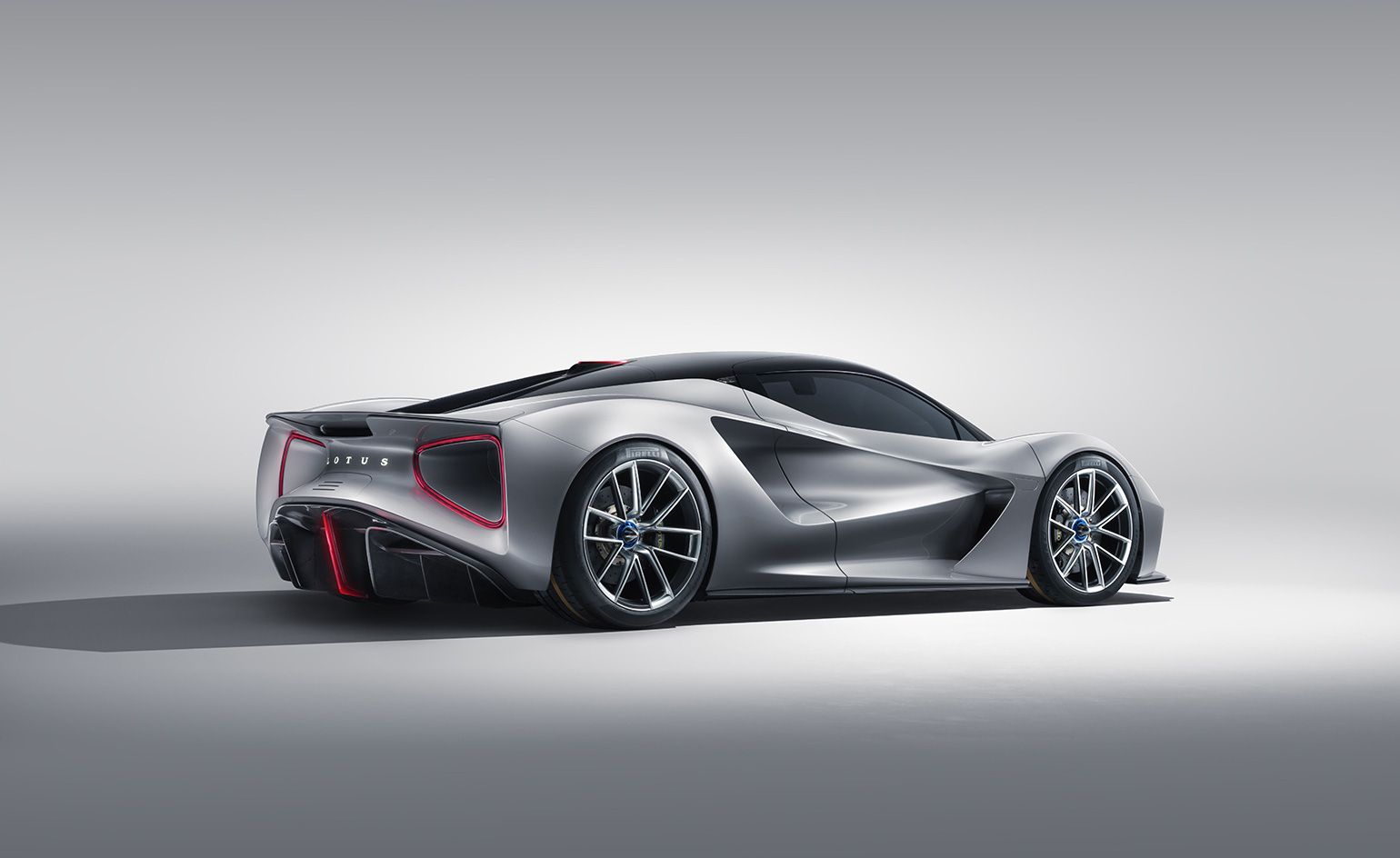 (Image credit: TBC)
It's been awhile since an all-new Lotus sports car was launched – the last one was the Evora back in 2009 – so it's fair to say that the global unveil of the legendary brand's first full-electric, zero-emission hypercar in London was a major event. More than just a new model, it reflects a new dawn for the recently underperforming marque, and will be the first of a range of new vehicles backed by the financial and tech clout of Geely – the Chinese group that successfully turned around Volvo and which bought a controlling stake in Lotus in May 2017.

Called the Evija – continuing a long line of E-named Lotus cars – the 2,000hp two-seater is not one for the masses – it currently tops the rankings as the world's most powerful. Prices reflect this – at £1.5m plus local taxes, only up to 130 examples are planned with deliveries starting next year. Subsequent Lotus models, rumoured to include smaller sports cars and even an SUV will follow, bearing more down to earth price tags.
Seen up close at the global reveal, the completed Evija looks to be a fantastically well-built vehicle, bristling with technology and aesthetic elegance. As Anthony Bushell, head of exterior design at Lotus told us on the sidelines of the event: 'It's easy to do a shocking supercar, but beauty was always as high up our agenda as technology.'

Taking inspiration from aerospace, racing cars, natural forms and the possibilities created by the electric powertrain, head of design Russell Carr and his team have created an incredibly low-slung vehicle – just 1,122mm high – and full of organic shapes (and shapely holes). As Carr explains: 'We needed downforce as this is an extremely high-performance car. We have developed the trend you see in a lot of Le Mans cars, where the airflow is managed not only over the car's surfaces but also through the car too. That gave a really interesting sculptural opportunity. At the rear of the car you get the killer view of it.'
Carr is referring to the aero-enhancing twin tunnels which start as deep holes carved in the side of the Evija and are designed to channel air through the car and out at the rear as indicated by two massive red LED-lit rings – akin to the look of a jet engine's after burners, but thankfully without the associated fire. The Evija will still be rapid. With four wheel-drive and eight times more power than a Formula E race car, its 0-62mph target is sub-three seconds and 0-186mph in under nine. Be more gentle with the throttle and Lotus says a 250-mile range will be possible from the 70 kWh battery mid-mounted on the one-piece carbon fibre monocoque chassis in a pyramid-style formation behind the cabin.

Talking of which, the Evija's interior is also a technical marvel. Embedded within a floating structural instrument panel beam is a single digital display in front of the driver with an angled centre stack featuring 'haptic-optimised' hexagonal craters. The look is nothing if not distinctive. With small deployable cameras instead of wing mirrors to relay the rearward view to two interior screens on the inside of dramatic doors which open up and outward, the Evija has incredible interior features that are a match for its under-bonnet performance and dramatic exterior aesthetics. As Carr concludes: 'It's pure and minimalist but not raw like a race car, it still has to feel like a luxury vehicle.' It does.
INFORMATION
Guy Bird is a London-based writer, editor and consultant specialising in cars and car design, but also covers aviation, architecture, street art, sneakers and music. His journalistic experience spans more than 25 years in the UK and global industry. See more at www.guybird.com