Grain supreme: the greatest thing since fermented bread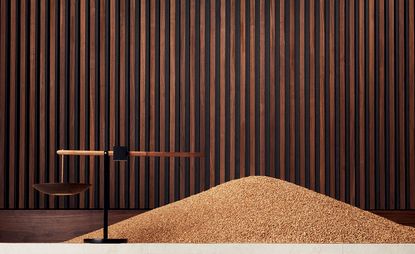 (Image credit: Studio K+H)
Bread has taken a bit of a battering from the wellness warriors in recent years, but new bakeries are starting to pop up producing healthy, gut-friendly loaves and triumphantly rebranding bread in the process.

Take the spelt sourdough from Bread by Bike in Kentish Town, north London. It's made from wholemeal stoneground spelt that has been fermented for 48 hours to create a gut-friendly, delicious bread. Owner Andy Strang says, 'I'm careful about health claims, but a long ferment does break down the gluten, and some customers who once shunned gluten are now eating my bread.'

Influential US bakery Tartine (based in San Francisco but soon to open in that epicentre of clean-eating, Los Angeles) has been at it for a while, embracing many different ancient grains, stone grinding its flour in the traditional way, and using sourdough in everything. 'Traditionally, croissants, baguettes and brioche don't contain sourdough, but we use it to make them more digestible,' says Tartine founder Chad Robertson.

Also in LA, Lodge Bread grinds its own flour on site and makes healthier fermented pizza bases. In the UK, Modern Baker in Oxford is at the forefront of the trend, focusing on 'slow-carb baking', which creates bread with a lower glycaemic index, and it has recently won a substantial grant to research the health benefits of bread with Newcastle University. It's a development we're happy to toast.
As originally featured in the September 2018 issue of Wallpaper* (W*234), and shot inside London's Royal Opera House, which has been newly reconfigured by Stanton Williams.
INFORMATION
For more information, visit the Bread by Bike website, the Tartine Bakery website, the Lodge Bread website and the Modern Baker website