Inside Apple's new store in London's Covent Garden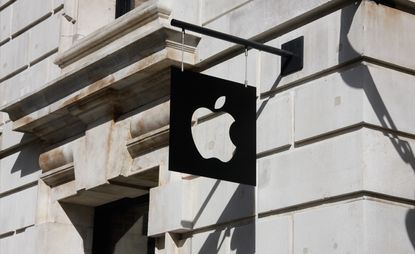 (Image credit: Apple)
Almost a decade has passed since Steve Jobs (Apple co-founder and CEO) unveiled to the world the first Apple retail store in Tysons Corner, Virginia. Since then, its operations have swept through Canada, Europe, Australia and China, but it is London that boasts the current largest store, on Regent Street. Come 10am on Saturday 7th August, however, Regent Street will lose its crown, handing it over begrudgingly to its nearby new brother, Apple Covent Garden.
Eighteen months of detailed restoration have insured the very fabric of the building, dating back to 1876, has been retained and developed to subtly house Apple's cutting edge gadgetry. Inside the three-tiered layout, a central ground floor courtyard houses a huge iron gate in one of the many elaborate archways. Bathed in natural light from the carefully installed skylight, the courtyard space has been earmarked to host daily workshops and free presentations.
Moving upwards, huge doors and beautifully restored windows adorn the second and third floors, providing dramatic backdrops to the numerous banks of English oak work benches sprinkled with iProduct.
It's clear after even a fleeting visit to Apple's newest space that subtle, considered attention to surroundings is as integral to the brand's success as the development of a cleanly designed, iconic, product portfolio.
ADDRESS
Apple Covent Garden
No 1 The Piazza
London WC2E