The plate shift: front-line food trends of the past 20 years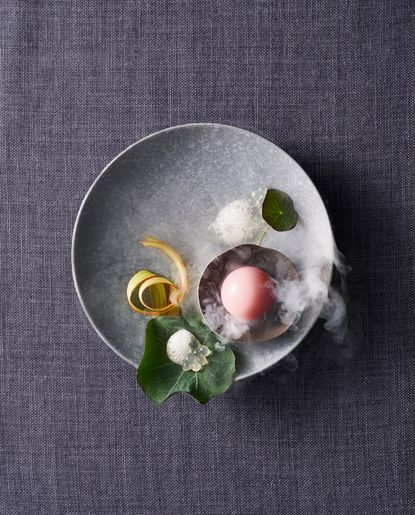 (Image credit: Gustav Ålmestal)
In the mid-1990s, Nobu and its exotic fusion of flavours was the height of gastronomy. Eating local, seasonal foods was still an ideal with seemingly little ambition, foraging went hand in hand with meditation and moon cups, and fermentation was the result of bad housekeeping. How quickly things have changed. We've since seen a number of food movements, veering from futuristic molecular and deconstructivist cooking to the gastronomic upscaling of humble foods. Chefs have become our heroes and our holiday snaps now chiefly chronicle our culinary adventures. In the main, eating locally and seasonally with maximum freshness and minimal carbon footprint has been the response of a health-obsessed population seeking to banish obesity while addressing the sustainability of the world's resources.

Here, we look at the food fashions that have taken us into the 21st century...

Molecular, 1994
Experimental chef Ferran Adrià led Spanish restaurant El Bulli in a new direction, inventing what's now known as molecular cuisine. Heston Blumenthal and the US' Grant Achatz joined him in using fogs, foams and chemistry to reconfigure food.

Nose tail, 2000
Fergus Henderson opened London's St John restaurant in 1994 and caused a stir by plating up trotters, tripe and testicles. The sustainability of this chimed with chefs around the world. Henderson first published the handbook Nose to Tail Eating in 2000.
Neo-Nordic, 2004
Claus Meyer opened Copenhagen's Noma in 2003, and together with chef René Redzepi developed a new interpretation of Nordic cuisine. Chefs used foraged pine, hay, seaweed, sheels, coastal and forest foliage, eschewing new technology in favour of pickling, smoking, and curing.

Gourmification, 2006
Upscaling has been going since the likes of S'mac in New York tarted up macaroni and cheese. Subsequently, chef Daniel Boulud stuffed his burger with braised ribs, foie gras and black truffle, and the Soho House Group spun chicken and chips with London's The Chicken Shop.

Shoot to root, 2012
Vegetables are no longer playing a culinary bit part. In London, Isaac McHale of the The Clove Club and Bruno Loubet at Zetter Townhouse have been key in making greens, from shoot to root, central to a dish, while the meat of the fish plays second fiddle, as a garnish.

As originally featured in the October 2016 issue of Wallpaper* (W*211)
INFORMATION
Photography: Gustav Ålmestal. Food Stylist: Seiko Hatfield