The Hepworth Wakefield marks tenth anniversary with JW Anderson collection
In celebration of its tenth anniversary, The Hepworth Wakefield is launching a series of creative collaborations with artists and designers. First up is fashion designer and creative director Jonathan Anderson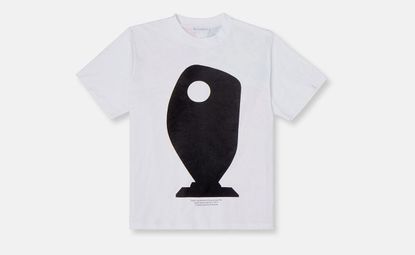 (Image credit: Hepworth Wakefield)
In celebration of its tenth anniversary, the David Chipperfield-designed Hepworth Wakefield in West Yorkshire, is launching a series of creative collaborations with artists and designers, which are exclusive to the The Hepworth Wakefield Shop.

First on The Hepworth Wakefield's roster is fashion designer and creative director Jonathan Anderson, who curated the 2017 show 'Disobedient Bodies', an exhibition exploring what its chief curator Andrew Bonacina described to Wallpaper* as 'the confrontation of the form and where it goes'. The show established a dialogue between art and fashion, pairing synergistic artwork and clothing side by side, such as designs by Henry Moore and Jean Paul Gaultier, Naum Gabo and Comme des Garçons, and also featuring pieces by Louise Bourgeois, Alberto Giacometti and Sarah Lucas.

The centre of the show also included the specially created installation 28 Jumpers, made up of a forest of oversized jumpers through which visitors could walk and interact with the different materials. 'Jonathan has a very curatorial approach to bringing disparate things together in a way that's expansive and promiscuous,' Bonacina added of the designer's exhibition approach.
Celebrate a decade of The Hepworth Wakefield
Anderson's collaborative edit for the The Hepworth Wakefield Shop features a unisex T-shirt, a tote bag and a pair of earrings. The T-shirt features a graphic representation of Barbara Hepworth's sculptural work Single Form (1961-64) on its front and a close-up nod to Anderson's 28 Jumpers on its back. The jewellery evokes an Anderson design signature, comprising chunky wooden studs and dangling white enamel baubles.

'I'm so delighted to collaborate once again with The Hepworth Wakefield and make a small contribution to their tenth birthday year,' Anderson says. 'Working with the gallery on the 2017 exhibition "Disobedient Bodies" changed my viewpoint on design, fashion and art, for which I will always be grateful.'
INFORMATION