Hell for leather: unlocking Florentine brand Gianfranco Lotti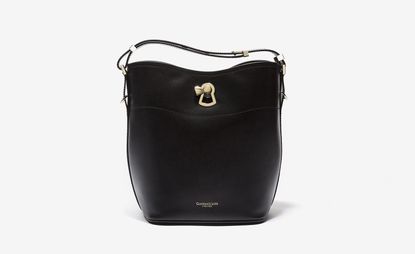 (Image credit: Press)
'Craftsmanship, heritage, passion and perfection' are the central tenets of Gianfranco Lotti, the luxury leather goods house established in Florence in 1968. Italian to its core, the company's namesake founded the label to 'give something back' to his Florentine home – the city in which art and craftsmanship are synonymous. From hand-worked python skin clutches to exquisitely crafted men's weekend bags, Gianfranco Lotti values artisanal quality above all else.

In 2013, the brand welcomed new creative director, Melissa Loyd Maish, who previously held senior positions at Salvatore Ferragamo and Bally. With her arrival came an expansion of the company's offerings and the introduction of its 'One Piece Only' service. This foray into the bespoke market offers the brand's committed clientele the chance to work alongside Maish in creating unique leather goods, from initial design sketches through to final manufacture.

The process begins in the Salon Privé of Lotti's flagship on the Via de' Tornabuoni in Florence, the heart of the city's fashion district. Historically home to royal processions from the Palazzo Pitti to the Ponte Santa Trìnita, the street now houses an array of high fashion boutiques among which the Lotti design studio is nestled.

Located a stone's throw away is the house's atelier; such proximity makes for a highly integrated and communicative process between creatives and artisans, ensuring control from concept to realisation. The process constantly emphasises the value of handcraft, minimising machine interference with the brand's ethically sourced leathers.

All creations bear the house's signature lock – a symbol for the brand's commitment to tradition and heritage as hallmarks of quality. Yet if Lotti's manufacturing process remains traditional, the house's aesthetic is distinctly contemporary.
INFORMATION
For more information, visit Gianfranco Lotti's website (opens in new tab)