Conner Ives wants you to fall in love with fashion again
Speaking ahead of his sophomore London Fashion Week runway show, American designer Conner Ives tells Wallpaper* about his deep emotional connection with clothes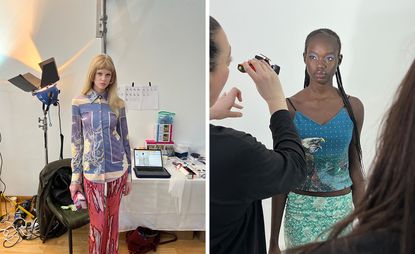 (Image credit: Photography by Conner Ives)
One year ago, Conner Ives presented his first ever runway collection at London Fashion Week, riffing on American fashion archetypes such as 'The Editor' (an ode to Anna Wintour), silk slips that might have been worn by Carolyn Bessette Kennedy in the 1990s, and 'boho' fringed dresses that could have been sported by any of the US teen starlets during the 2000s.
For A/W 2023 – which was presented yesterday evening in London's The Old Selfridges Hotel – Ives returned to working with an ensemble cast of characters, inspired by Paul Thomas Anderson's 1999 film Magnolia. 'For this season, I wanted to create a more mature collection,' Ives tells me over a Zoom call a week before said collection hits the London Fashion Week runway. 'What I love about that movie is that it really depicts incredible facets of humanity. I think working with the idea of a cast of archetypes that represent different ideas is the Conner Ives niche that I don't want to lose.'
Conner Ives: the making of his A/W 2023 collection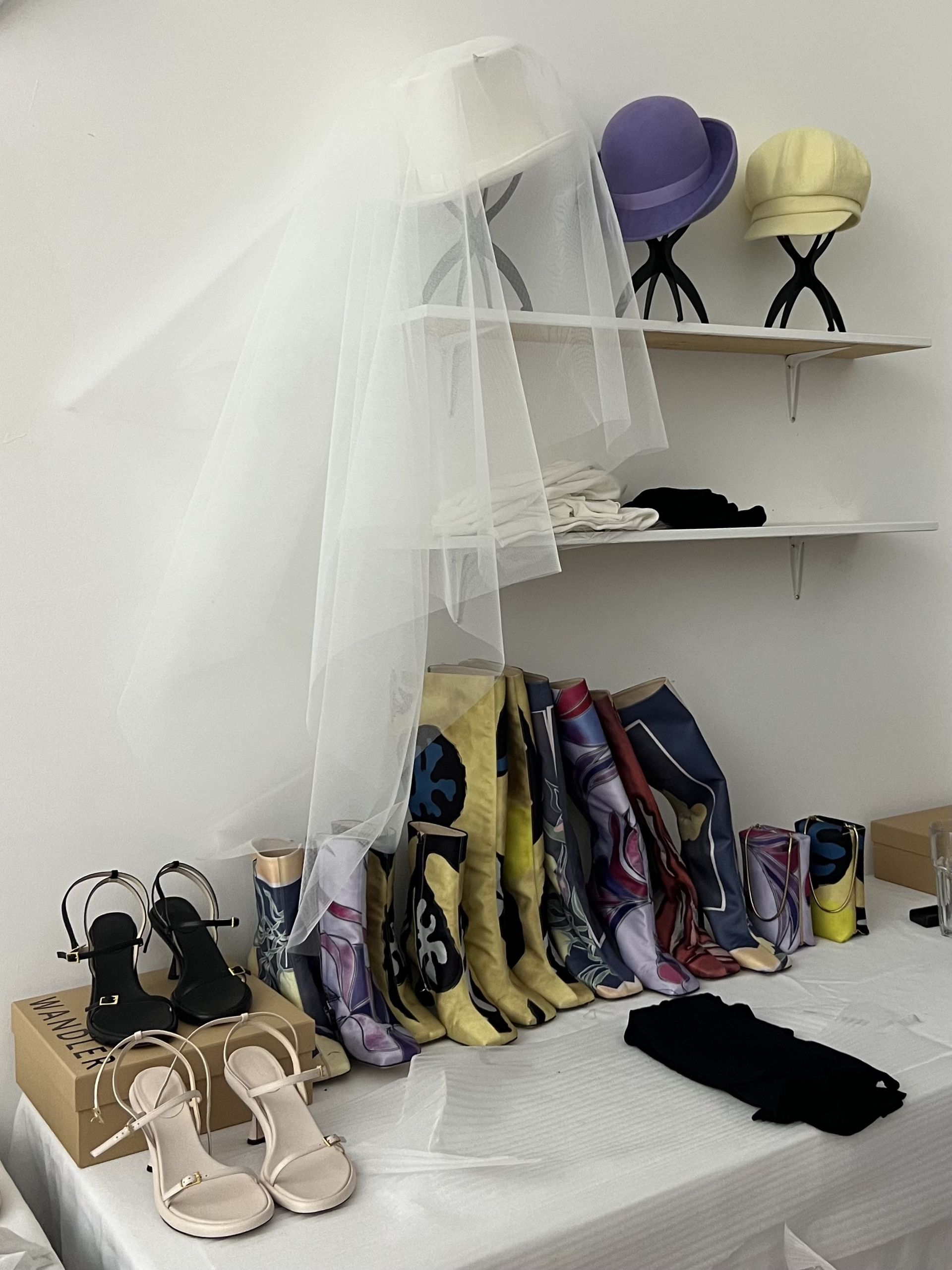 This season, Ives' women include 'The Shiny Set: Nan Kempner', taken from Nicholas Coleridge's description of the shiny set in his 1988 book The Fashion Conspiracy; 'Lady Miss Keir', the front-woman of Dee-Lite, and even tongue-in-cheek nods to Y2K Americana in 'The Green Goddess', the embodiment of America's favourite salad dressing, which was re-introduced to the zeitgeist by Melissa Ben-Ishay of Baked by Melissa circa 2008. 'I think I really wanted to present a body of work that speaks to a wide demographic,' explains Ives. 'I think the beauty of fashion is to create clothes that are made for women of all ages and eras, from the 20th to the 21st century.'
Perhaps the reason that Ives has already carved out such a niche perspective is because he began producing commercial collections before he even graduated from fashion school. Born in New York, the 26-year-old came over to London to study at Central Saint Martins. By the time he was in his final year, he'd dressed stars for the Met Gala, worked with Rihanna on creating her first Fenty collection and put out a sustainable collection with Browns (Ives' work is also characterised by the re-use of deadstock materials and clothing; '60-75% of autumn/winter 2023 is made from second-hand vintage,' he says). His work was also included in the 2021 exhibition 'In America: A Lexicon of Fashion' at New York's Metropolitan Museum of Art.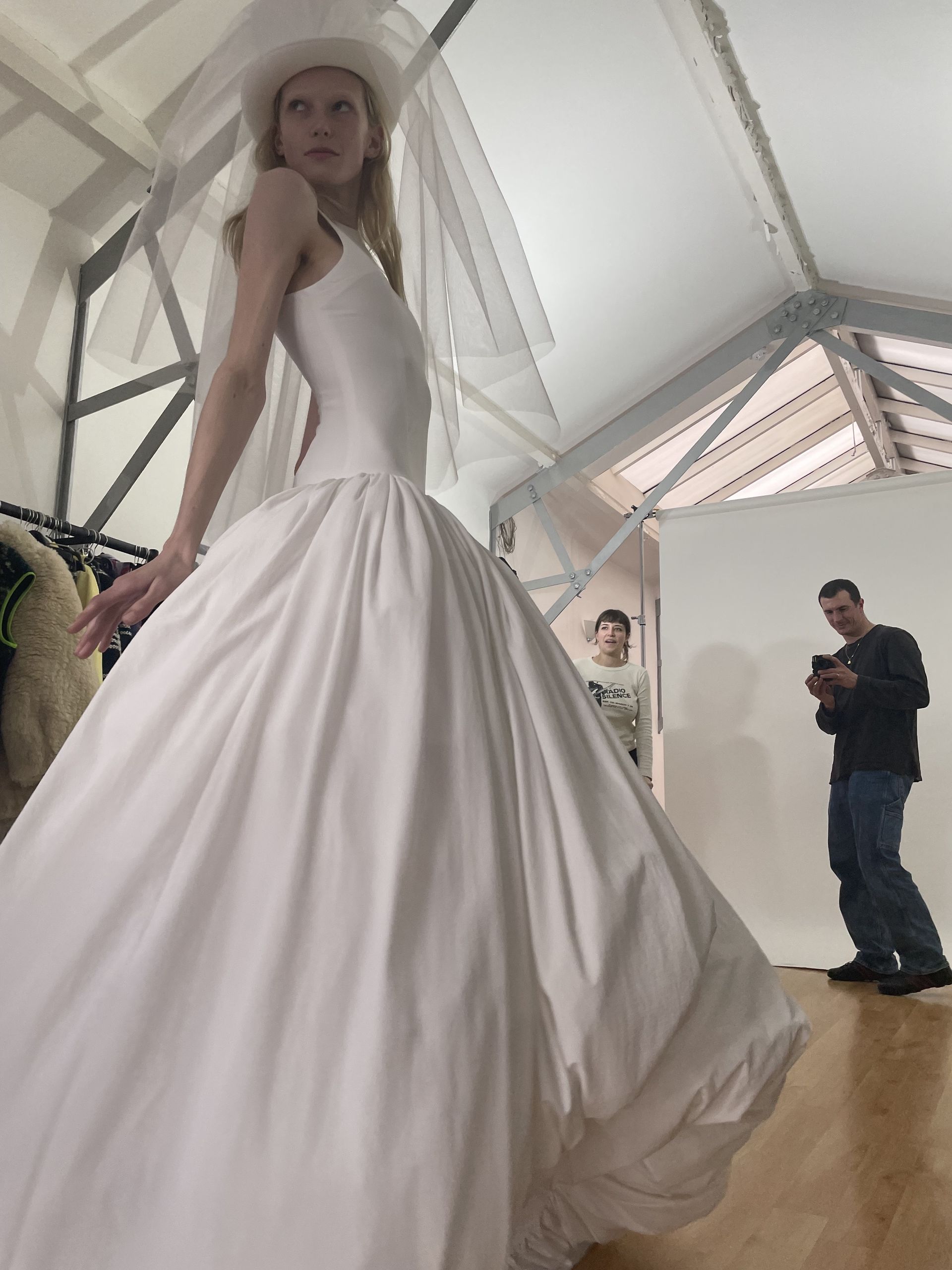 To achieve this at such a young age is evidence that the Gen Z designer is someone who lives and breathes fashion – and has done for years, growing up in the pre-Instagram era of Style.com when fashion had more of a mystique about it than it does now. 'I have always found inspiration in nostalgia,' says Ives, noting that he aims to bring back the magic of fashion's recent past through his work. 'I describe this era of fashion as the era of "fashion mania''.'
In fact, the exact moment that Ives fell deeply in love with fashion is also part of the inspiration behind the A/W 2023 show. 'I started thinking about the first iterations of fashion that I had a really deep connection with,' says Ives. 'For me, it was Nicolas Ghesquière's 2006 collection for Balenciaga that I first saw when I was ten. To me, that is his magnum opus. It speaks to a bygone era of fashion. I'll sit down with our team and my collaborators and we all mutually agreed that fashion should elicit some kind of emotional response. I think that's what is kind of missing in the current fashion landscape.'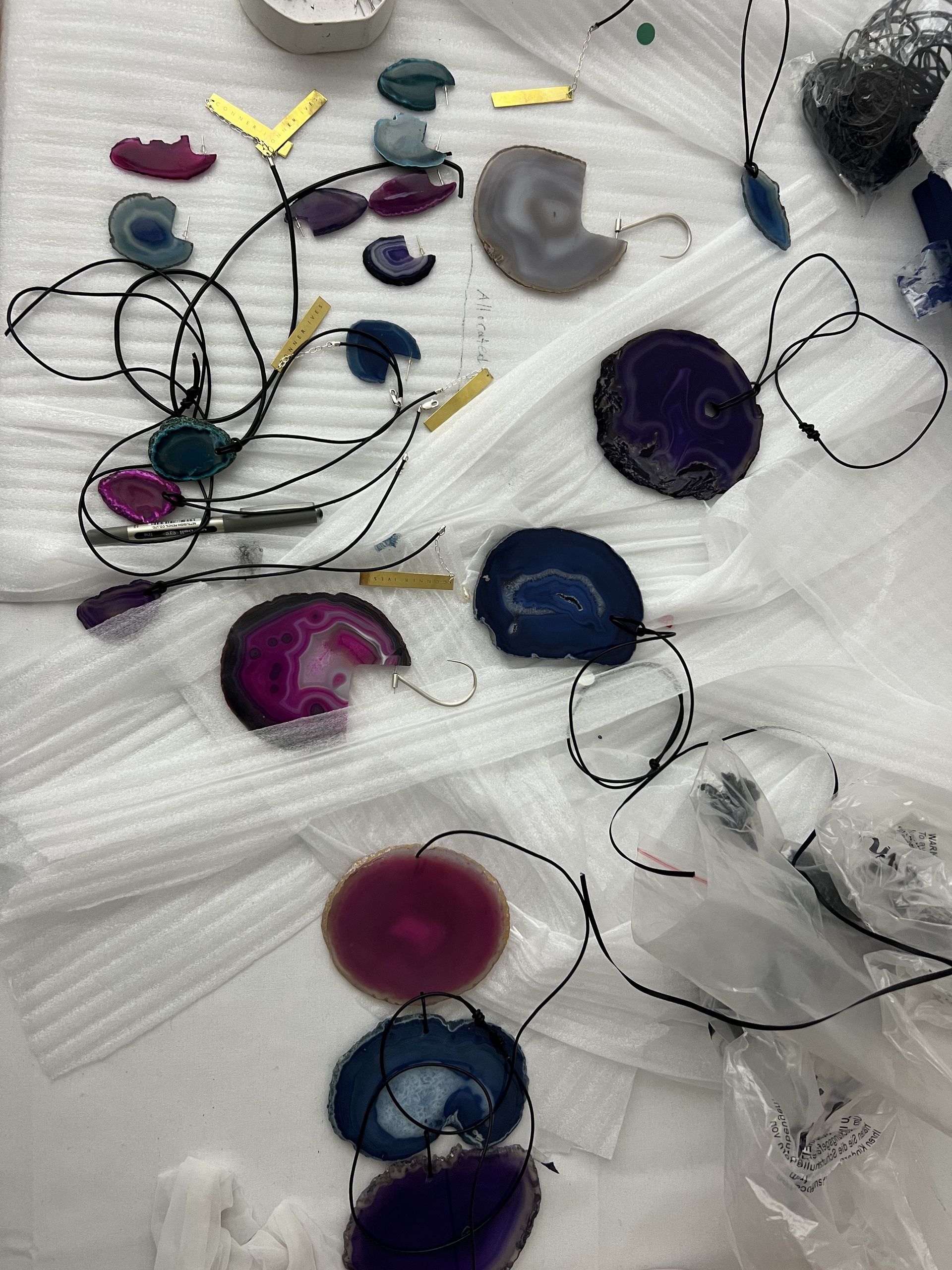 Certainly, a well-honed craft comes across in Ives' work. In 2023, when clothes are so often made to be experienced on Instagram, worn once and then thrown away, and cyclical trends are bolstered by the scroll of TikTok, the designer has managed to turn what could be a gimmicky way of working into anything but. It's this strategy that Ives intends to employ moving forward. 'Of course, we talk about sustainability a lot,' he says. 'But what I mean here is becoming a sustainable kind of company in the way of creating a line sheet that can stand the test of time; creating clothes that people fall in love with and want to wear forever. Fashion is what you live your life in — and I don't take that lightly. It means so much to me.'