Ariadna Sala Nadal: Wallpaper* Next Generation 2021
Our Next Generation 2021 showcase shines a light on 21 outstanding graduates from around the globe, Wallpaper's pick of the best new talent in seven creative fields. Here, we profile Elisava design graduate Adriana Sala Nadal.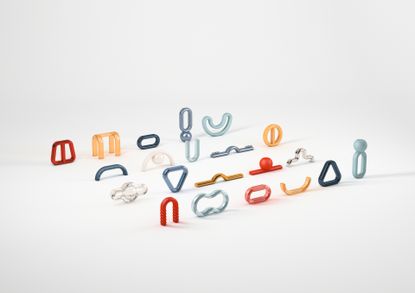 (Image credit: Ariadna Sala Nadal)
Elisava graduate Adriana Sala Nadal has created Balisa, a series of therapeutic tools that support survivors of child sexual abuse. The tools are intended to facilitate communication between the psychologist and the survivor, and provide a complete sensory experience adapted to the needs of the user.

During her research, Nadal discovered the lack of tools available to assist therapists supporting child sexual abuse victims. To better understand the subject and create the best user experience, she collaborated with survivors and specialised psychologists who helped to inform and improve the design of Balisa. The end result focuses on visual and tactile form to help people convey their thoughts and emotions.
Each of the 21 pieces has a unique colour, weight and texture; these elements help to express the different emotions that the survivor can experience during the healing process. Intended to be used during therapy sessions as well as to support and guide the user at home, the designs stack together to form a totem that people can display or keep in their home. This allows them to follow their emotional management independently and creates a set of boundaries and a safety zone within their personal space.
Through her work, Nadal hopes to create visibility and encourage communication on child sexual abuse. The project offers both therapists and individuals a different technique to address mental wellbeing.
INFORMATION
behance.net/ariadnasala (opens in new tab)