'Vera Chapter 2' exhibition at London Design Festival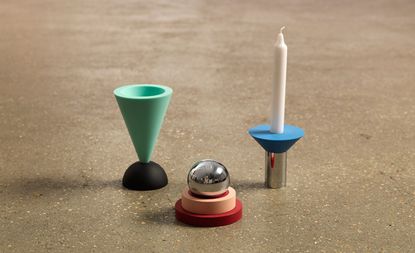 (Image credit: press)
Who's Vera? Nobody really knows - not even Kirsty Minns and Érika Muller, formerly of Established & Sons, who discovered her in a collection of anonymous photographs at a Brighton vintage shop. The girl in the photos had no provenance; her name and age were both ascribed to her by the two design impresarios.

Last year Minns and Muller - who call themselves KM and ÉM - distributed some of the 'Vera' photos to ten industry friends, along with a mandate to tell her life story through the design of an original object. The products were exhibited alongside the images during the 2011 London Design Festival.

This year some of those same designers, and others, were asked to expand Vera's narrative by responding to a single image of the girl - one showing Vera at an assigned age of seven in a floral-print dress, holding a stick of candy floss in the sunshine. And though the participants were given a common launching point, they submitted wildly varied interpretations.

Printmaker Arlette Ess, for instance, responded with a fabric printed with a seascape infiltrated by gulls. The Mexican-born industrial designer Liliana Ovalle designed three oak and Corian boxes with hidden compartments inspired by visions of boardwalk shell games. Philippe Malouin, who last year designed a series of concrete 'vide poches' to honour Vera, this year constructed four miniature wood and copper boat-shaped tealight holders, washed in coastal pastels.

Minns herself came up with a little milk jug, its handle painted in the coloured stripes of the giant swirly lollipops found on the pier.

'Vera: Chapter 2' runs between 17 and 23 September, exhibited is this year's Brompton Design District hub at 4 Cromwell Place. And down the road at the chocolatier Cocomaya, you can sit at the 'Vera' table while refueling between shows.

ADDRESS
Brompton Design District
4 Cromwell Place
London, SW7 2JE