Architect Michael Murphy on designing healthcare systems
Design Emergency began as an Instagram Live series during the Covid-19 pandemic and is now becoming a wake-up call to the world, and compelling evidence of the power of design to effect radical and far-reaching change. Co-founders Paola Antonelli and Alice Rawsthorn took over the October 2020 issue of Wallpaper* to present stories of design's new purpose and promise. Here, Paola Antonelli talks to architect Michael Murphy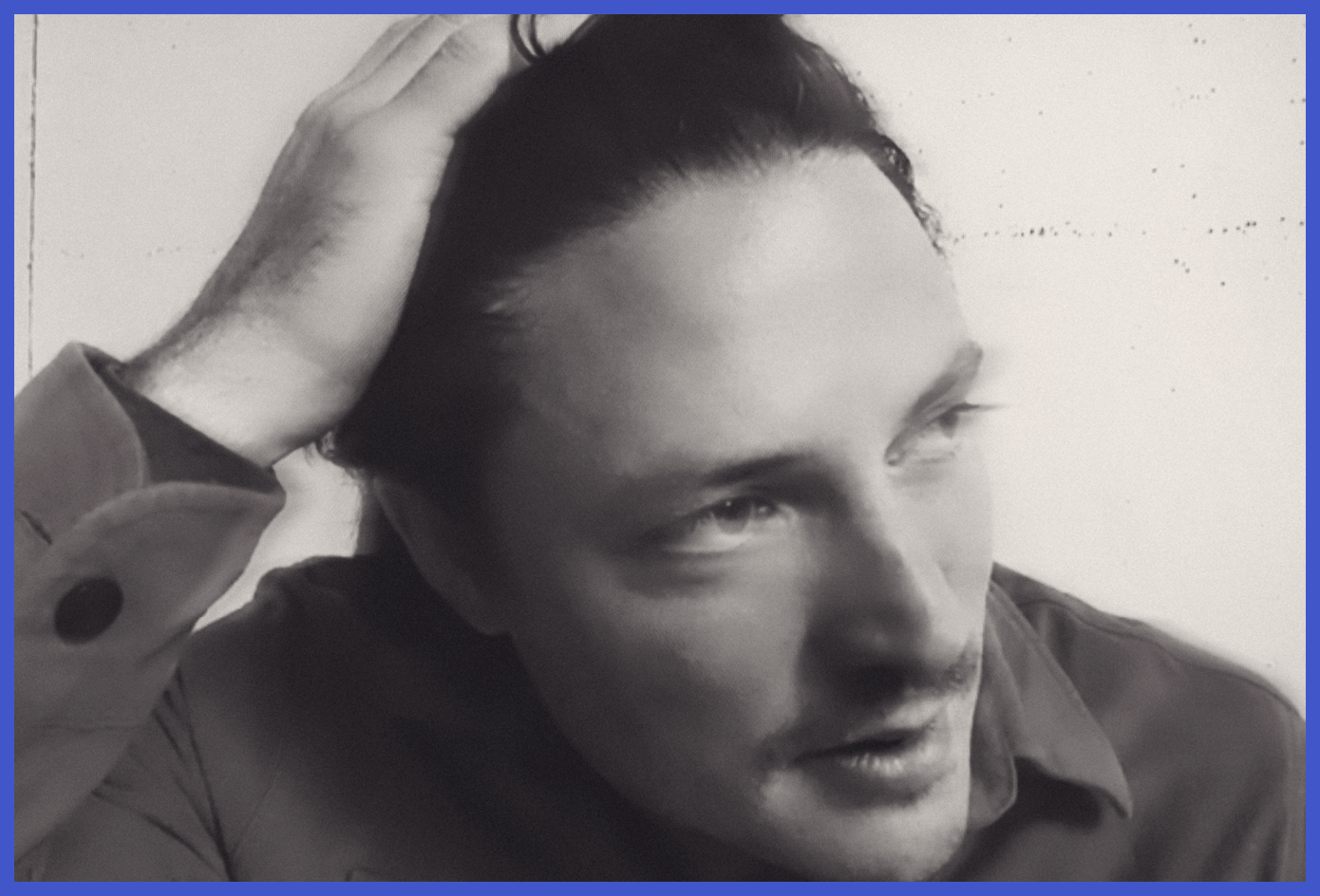 (Image credit: Portrait: Brigitte Lacombe. Bespoke typography: Studio Frith)
Michael Murphy is one of the co-founders of MASS Design Group, a non-profit organization with offices in the USA and Rwanda comprising over 120 architects, designers, landscape architects, engineers, builders, and other specialists whose work is inspired by the mission of 'researching, building, and advocating for architecture that promotes justice and human dignity'.

He told Paola Antonelli how MASS developed extensive proficiency in designing healthcare systems in vulnerable countries and making them fit for the future; and how its experience during past pandemics and epidemics – including the cholera outbreak in Haiti in 2010 and the Ebola crisis in West Africa in 2014 – places the practice at the forefront of the design response to Covid-19. Its contribution includes advising Mount Sinai Hospital in New York on how to adapt its facilities to best treat patients, and producing Covid-19 design response strategies to share information with fellow designers and healthcare providers.

Paola Antonelli: What is politics to you?

Michael Murphy: All architectural decisions have social and political implications, whether we acknowledge them or not. The spatial world affects us every day, affects our ability to live healthy lives, affects our environment, affects our communities, and just the simple choices of a material specification, be it brick or concrete, have implications on labour and on the environment. There's no neutrality in design decisions. We have to build an ethical framework so that we are always gearing towards the most positive impact on our communities.

PA: What did you learn from the Ebola crisis in 2014?

MM: When the Ebola outbreak happened, we had already been working with Liberia's ministry of health for a couple of years on a national infrastructure plan – and with its great prime minister, Ellen Johnson Sirleaf, a real hero. The government of Liberia, while wrestling with the incredible impact of the Ebola outbreak, also was saying, 'If we're going to get all of this emergency aid, we need to also be investing in the long-term infrastructure that we will need on the other side of this emergency.' Our work with them began right at the outbreak. We had teams living within the government's ministry, working on trying to help establish and articulate that plan. Because of their great work and an incredible partnership, the ministry was able to argue for funding to support necessary long-term investments, which is how we came about designing a new national hospital – now under construction.
PA: So it was not only about immediate response to the emergency, but also about future preparedness?

MM: That's right. Dr Paul Farmer [chair of the department of global health and social medicine at Harvard Medical School, and co-founder of Partners in Health, a highly respected and effective non-profit health organization] says that in every health problem, there's staff needs, there's stuff needs, there's space needs, and there's system needs – and all of them go together to create the health infrastructure that we need in order to respond to crises like the one we're facing now. It's about the design and the implementation, the maintenance and the care of the built world around us so that it keeps us healthy and protects us. And I think all of us are feeling that today.
PA: MASS has prepared a plan to redesign hospitals on the fly to deal with the Covid-19 crisis. Were you able to put it in action?
MM: Like many of these things, this happens through incredible activists and collaborators and people just trying to figure out problems. A few weeks ago, during the surge of the crisis in New York City, colleagues from Mount Sinai Hospital in New York, Dr John Bucuvalas, as well as a good colleague from the Ariadne Labs in Boston, Dr Neel Shah, reached out to us and said: we are seeing unprecedented spatial challenges in our medical facilities to cope with the Covid surge. We don't have enough beds dedicated for isolation, we're actively changing the medical floors to accommodate this crisis, and we are figuring out how to adapt existing spaces to match ideal infection control scenarios. We want to make sure that we are doing the best that we possibly can. If we could we do a design immersion with you all and walk through the facilities, we can gather evidence and see the sort of design hacks that could help us through or even manage the surge outbreaks that we're facing now, as well as those that other hospitals will face as the surge moves around the country.
Design Emergency Instagram Live series
PA: What have you learned from all this – and from Liberia, and Haiti – that can help us if there is a new surge or a new pandemic?

MM: First of all, that space shapes our behaviour and our ability to live healthy lives. And the most specific spatial realization I've had from this is that breathing is a spatial issue. The air around us is as much defined by our ability to get outside and get fresh air, as it is by the air inside of the facilities that we're inhabiting, forced to inhabit, isolated in, or living within. Ninety per cent of our lives is inside of buildings and the air is defining whether it is clean or healthy or not.
PA: MASS has a very decentralized structure, with partners all over the world. How does it work?

MM: Our first office was in Rwanda, where we have over 85 people. And our second office is in Boston, where we opened in 2012. We've opened an office in Poughkeepsie, New York, where we're doing a lot of work with the city and in the Hudson Valley, and then our most recent office is in Santa Fe, New Mexico, working with individuals and communities, especially in Indigenous communities around the country. To some degree, we have been working digitally and virtually for years, so remote work has been a relatively easy transition. I just finished a call with about 120 of us; we were discussing all the things that have emerged with Covid. We're doing responses not just to hospitals, but looking at the space of incarceration, the space of restaurants, the space of schools. Over the course of the next two weeks, we'll release a few rules-of-thumb documents to share the kind of infection control strategies around managing these different spaces.
PA: A lot will be about hacking the spaces that are already available.
MM: I think it's recognizing the hacking that's already going on by people in these disciplines. Restaurants are being redesigned right now and they're making design hacks without the support of designers necessarily. Hospitals are being hacked daily by clinicians and staff just to make them less infectious. There's an incredible spatial awareness that's emerging. For designers to look at that, study that, work within that realm, I think, is one of the opportunities that we have as allies. To both understand where everyday people are making design hacks, but also then to support them when they need to make harder systems-level changes – like changing airflow systems, for example, or completely reconfiguring medical wards.
PA: Is there anything that you've seen in the past two months that has really impressed you, something that you will take with you?

MM: I go back to the work happening in the hospitals, for example to nurses and clinicians taping the floor and creating visual cues so that people know when they're walking into dangerous contaminated zones. The simple design pamphlets that are coming up for easy donning and doffing strategies, to ensure that you are protecting the people around you. And then the kind of rapid rethinking of the public space around lobbies and restaurants and the street itself. One of the exciting things I think we're going to see is streets being taken over, like we've seen in Milan and like we're talking about in New York, and given back to the public. It's one of these great dreams of the urban design community that we are able to reclaim that public realm. There's all this opportunity to rethink our cities based on these needs, and also on these opportunities that are in front of us.
October 2020 issue of Wallpaper*
PA: Have you also really called upon your colleagues elsewhere in the world to work on local projects here in the East Coast?

MM: Absolutely. Obviously, proximity to the issues and to the client is important, but we intentionally create international teams so that there's a sharing of knowledge across the offices. Before this kind of virtual office that we are now forced to work in, we were virtual and leaning on each other, even when it's less ideal or difficult to do. We've been fortunate enough not to have had to do furloughs or layoffs. Our fundamental ambition is to keep cranking through this, knowing that the building industry and the design discipline will be facing real headwinds on the horizon. I think there's such a desperate need for designers to just get into spaces and be of service, because everyone right now is facing a real design crisis and design need.
PA: What do you think is the area or the areas where designers and architects can apply their wisdom?

MM: Two things. First, I think we have to operate differently. I don't think the design work that's going to emerge in the next, let's say, 90 days, or the 90 days after that, is going to happen through the typical process of competitions, and responding to requests for information. I think the design work is happening right now, right in front of us. We need to roll up our sleeves and get proximate to those entities that are trying to survive, and help them. I think of restaurants that are just actively trying to figure out how they survive. The recommendations for 6ft of social distancing between each diner could basically be the nail in the coffin of any financial model for a restaurant to survive. That, to me, is a spatial design challenge and one that every restaurant in America is trying to solve and that we, as architects and designers, could help think about. We can't wait until November to help the restaurant because by then it will be out of business. It's time for us to reconfigure the way we practice and just be of service, and I think that will lead to work. The second is from the urban dimension, or from the city scale. We may see by necessity what we've all long been calling for, which is the next great federal investment in infrastructure. We're going to see such significant demolition and destruction of our public realm, there's going to be just incredible demand for a larger-scale, non-privatized investment in infrastructure. That means that our cities will need to have shovel-ready projects in order to get the money that might come down the pipe. All those projects that have been on the shelf, those big city initiatives that so many towns around America have always dreamed of doing – it's time to plan for those.
PA: Are smaller companies better positioned right now because of their agility and ability to pivot and adapt to this kind of situation?
MM: Yes, I think there's some incredible need for flexibility and adaptation as we practice right now. And those who can do that might
find real opportunity in the next couple of months, for sure.

PA: Here is one of my favourite quotes from you: 'We are in a very existential moment, not only for the world, but also for architecture and design. This is indeed the time to rethink from scratch.' What are your final words today to this audience of architects and designers?
MM: I believe that great design is a human right. We have a right not just to housing, but to purposeful housing that serves our needs. We have a right to healthcare spaces that don't make us sicker.

We have a right to the public realm providing for the needs of a community– and not hindering or injuring us. It is a right that we have, and that right has been, is being, threatened. We have a chance to stand up and fight for that as a right, and reaffirm the role that design and the spatial disciplines play in the fundamental delivery of our human rights, in the fundamental delivery of dignity. We have for too long been relegated as a passive backdrop to the basic functioning of society. That is not the service that we as designers provide. It is absolutely fundamental, and I think everyone is feeling that right now. They're recognizing that the spaces around them threaten them, could injure them, are invisible, and that they need to be made visible. Those threats need to be made visible. The airflow in them needs to be moving more effectively, and the health of that space around them needs to be made more clear, more effective and more accountable. And that's a role of the spatial disciplines, to be activated and to aggressively take on that charge, and show that what we do in the world is a foundational need and a delivery of human rights. I hope that is the paradigmatic, conceptual, existential change that is happening right now, and that we're able to take hold of.
INFORMATION
A version of this story appeared in the October 2020 issue of Wallpaper*, guest edited by Design Emergency. A free PDF download of the issue is available here.

massdesigngrou (opens in new tab)