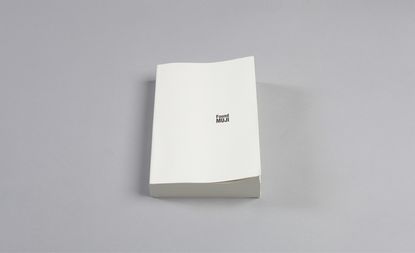 (Image credit: press)
For almost thirty years, Muji's austere (and occasionally whimsical) stores have offered palette-cleansing, conscious-salving and financially low-impact retail therapy. In Japan that therapeutic hit can come with the small thrill of picking up a retractable pencil or the bigger high of ordering an off-the-peg house.

Its latest project though, is very much a return to first principles. Led by long-term Muji associate Naoto Fukasawa, Found Muji is a collection of un-branded, low-cost and often handcrafted household objects. These have been 'found' by Muji and do things the Muji way (and are a sort of commercial extension to Fukasawa and Jasper Morrison's 'Supernormal' project). Though in some cases Muji has intervened and asked the manufacturers to make slight adjustments, the point of the range is that the designs are largely left as Muji found them.

It is a measure of how much the new initiative means to Muji that it has turned over its first ever Tokyo store, in Aoyama, to this new concept. Redesigned by Fukasawa, it will serve as a model for Found Muji corners in other stores in Japan and then further afield.

On display and for sale is enamelware from France, feather dusters from Germany, metal pots from India and tableware from Thailand. Many of the products, and the places discovered, are photo-documented in the rather lovely Muji-made book.

Of course, the project is not without its contradictions. After all, these are just the sort of 'un-designed' essentials that Muji has offered sharper-edged upgrades to. But Muji is now using its considerable non-brand brand power to bring business to the hands of local makers and manufacturers.
Receive our daily digest of inspiration, escapism and design stories from around the world direct to your inbox