Design luminaries come out to protect design patent rights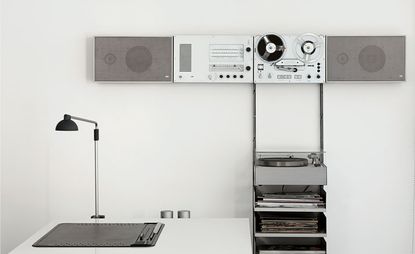 (Image credit: Matthew Donaldson)
'Good design,' said Dieter Rams, 'is as little design as possible.' A good point well made, but one that perhaps belies the current state of affairs. Successful design is not simply about form and function; there are patents and trademarks, copyrights and rights proceedings to take into account.

In an unprecedented move, over 100 design luminaries – including Rams himself, Louis Vuitton artistic director Nicolas Ghesquière, Sir Terence Conran, Lord Norman Foster, Jasper Morrison and Sir Paul Smith – have come together to pledge their support to design and its protection.

Catalysed by the long-fought patent battle between Apple and Samsung, the document – or amici curiae, to be technical – was compiled by Charles Mauro, president and founder of MauroNewMedia and presented by legal firm Orrick. Those who have signed the 62-page document are in no way party to the litigations at hand, wherein the US Supreme Court has been asked to reject Samsung's appeal in the Apple v. Samsung case. This document is only meant to advise proceedings.

The crux of the argument is that, as industrial design has segued from a purely utilitarian to an aesthetic industry, form has become as important as function. And this, in the eyes of design's game changers, is what needs protecting.

To that end, the document includes a brief history of the ethics and aesthetics of industrial design, including a look back at Raymond Loewy, who would become the father of American industrial design. Loewy's lasting legacy was his ability to take existing products and redesign them with a fresh, appealing aesthetic. Sigmund Gestetner's 'duplicating machine' was the first to receive the Loewy treatment, a slick redesign which resulted in soaring sales. The Roebuck & Co 'Coldspot' refrigerator followed suit, as did many other appliances and objects not mentioned in the amicus.

The now iconic Coca-Cola bottle comes into consideration as an example of how a product's visual design becomes the product itself in the minds of consumers. So too do American automobiles, including Henry Ford's Model T and General Motors' bold and bright Chevrolet. 'History,' summarises Mauro, 'teaches that visual design is the way to package, market and sell technological innovation, manufacturing knowhow, product reliability and performance expectations. Appearance becomes identified with the underlying functional features and with a particular level of product quality and safety.'

Intellectual property and protecting design patent rights against infringement are increasingly important subjects. It is not without reason that 111 renown and respected names in the design world – including Konstantin Grcic, Calvin Klein and Alber Elbaz, as well as Sir John Sorrell, Microsoft's executive creative director Raymond Riley and Bentley's director of design Stefan Sielaff – have given their support to this cause.

Form might not always follow function, but it will always be the gateway to user experience. It's all very well shrugging our collective shoulders and hoping that the dark arts of branding and marketing will ultimately prevail. But for the legions of skilled designers – whatever their field – the need for greater protection against shameless aping, lazy copying and outright theft has never been more apparent.