The 2019 British Land London Design Medal winners announced
Tom Dixon, Daniel Charny, Ross Atkin and Vivienne Westwood will be awarded this year's accolades during London Design Festival (14-22 September)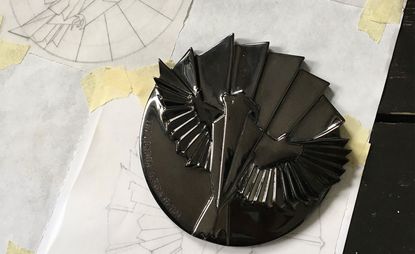 (Image credit: TBC)
Tom Dixon, Daniel Charny, Ross Atkin and Vivienne Westwood are the four winners of this year's London Design Medals – awards that celebrate innovation, emerging talent, design excellence and lifetime achievement within the design industry.

Over the past 13 years, the Medals have been prized to the likes of Ron Arad, Zaha Hadid and Paul Smith. This year's winners were chosen by a panel of industry judges including Ozwald Boateng, Ian Callum, Sheridan Coakley, Njusja de Gier, Es Devlin; Sarah Douglas; Ben Evans; Dr Tristram Hunt; Domenic Lippa; Jay Osgerby; Raoul Shah, Joff Sharpe, Justine Simons OBE, Sir John Sorrell CBE, Dr Paul Thompson and Jane Withers. 'Each year the jury selects four eminent people who have made a major contribution to design in the UK. This year the winners are as interesting and deserving as ever,' says Ben Evans, director of London Design Festival.

Scooping the top accolade for consistent design excellence, The London Design Medal, supported by British Airways London City, is Tom Dixon. The British designer, who recently transported his multidisciplinary empire to Kings Cross, has had a dynamic career. 'I have evolved to many trades,' he explains. 'Everyday is different, from one day creating environments another communication, and another day engineering.' From creating icons for Cassina to spearheading Habitat's design direction, Dixon's design trajectory is unique. 'I always hated having to make choices, I never enjoyed being told what to do,' he claims.
The Design Innovation Medal, supported by SAP, has been awarded to creative strategist Daniel Charny. Between being a professor of design at Kingston University and co-founding creative consultancy From Now On, Charny has worked on projects at the V&A, Aram Gallery and the Central Research Laboratory accelerator. Focusing on problem solving and education, Charny brings the topic to wider audiences – 'in order for design to be taken seriously it has to engage as part of a bigger system,' he says.

'A lot of the work I have done with accessibility has been outside and on the streets,' says Ross Atkin, recipient of the Emerging Design Medal supported by Storey. Atkin has been recognised for his work with children and the disabled community to improve infrastructure environment. Sight Line is one such project that is a system for improving the accessibility of road works developed in partnership with The Royal Society for Blind Children and Transport for London. 'I was super lucky to be encouraged to make things when I was kid,' Atkin refers to his interest in robots, and how these can inspire children to engage with making, creativity, science and engineering.
Winner of the Lifetime Achievement Medal supported by Fortnum & Mason is Vivienne Westwood for her significant contribution to the design industry. The British fashion designer has been famed for her activism in the industry. While being an ambassador for Greenpeace, she also worked with the International Trade Centre on their Ethical Fashion Initiative. The campaigner is also renowned for having the largest ever exhibition devoted to a British fashion designer hosted at the V&A Museum.

The medals, realised by jewellery designer Hannah Martin using the 'lost-wax casting' technique, will be awarded on the week of London Design Festival at the British Land Celebration of Design at The House of Commons in Westminster.
INFORMATION
londondesignfestival.com (opens in new tab)