Is eating insects the secret to good health?
London brand Ento Collective is on a mission to make eating insects an everyday activity with their superfood protein powder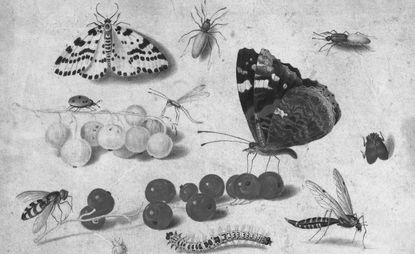 (Image credit: Ento Collective)
Ento Collective is a new brand 'started by two friends who have a passion for entomophagy (otherwise known as eating insects).' The best partnerships are always a product of mutual passion, and while eating bugs might not be the most conventional foundation for a collaboration, Ento's founders—Alejandra Perez Fernandez and Danielle Petricevic—prove it is a viable one.
The brand's first and only product so far is Ento Cacao, a powdered protein blend, made from proteins from insects, peas, and brown rice. The result is a nutrient-packed superfood that will appeal to health food junkies, by providing more calcium than milk, more vitamin B12 than salmon, more iron than spinach, and by also being packed with potassium. And as if that wasn't enough, Ento Cacao also contains a powerful prebiotic fibre called chitin, which helps to reduce inflammation, improve your gut health, and develop your brain.
Fernandez and Petricevic grew up in Mexico and South Korea respectively, where insects were a standard aspect of their diets. Now, with both of them living and working in London, they hope to bring the practice of entomophagy to a new audience, and prove that there are other reasons for eating insects, beyond the obvious health benefits. 'We are on a mission to nurture the world through the power of edible insects,' says Petricevic. 'These tiny power houses are highly nutritious with a minuscule ecological footprint. Insects are the original superfood and we believe they should be the superfood of the future. So, we use them to create delicious and nutrient-rich products that fit easily into your daily routine. Our goal is to make them the norm for everyone else.'
In addition to their nutritional value, insects are an ecologically sound source of protein. Compared to cattle or poultry, they require only a tiny fraction of land, water, and feed to grow, which means they have a significantly lower carbon-footprint. 'The global production of food is responsible for a third of all gases emitted by human activity, and the use of animals for meat causes 60% of this pollution,' Fernandez explains. 'What we have is a product rooted in an ancient food source that is eaten by more than 2 billion people around the world today as part of their daily diet. It requires a fraction of resources to grow, can also be fed with bio waste and it is farmed vertically. On top of this, it's nutritious and delicious–it just makes sense!'
INFORMATION
entocollective.com (opens in new tab)
Mary Cleary is the Beauty & Grooming Editor of Wallpaper*. Having been with the brand since 2017, she became an editor in February 2020 with the launch of the brand's new beauty & grooming channel. Her work seeks to offer a new perspective on beauty, focusing on the pioneering personalities, product designs, and transformative trends within the industry.