Photographer Max Creasy brings modern visual culture into focus
The Australian-Norwegian artist's newly released book Casual Relationships breaks down cultural tropes of the digital generation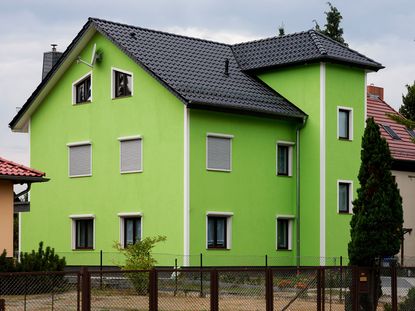 (Image credit: Max Creasy)
Wallpaper* Newsletter
Receive our daily digest of inspiration, escapism and design stories from around the world direct to your inbox
Thank you for signing up to Wallpaper. You will receive a verification email shortly.
There was a problem. Please refresh the page and try again.
Max Creasy has long been preoccupied with systems of meaning. His recent project, Nothing Matters, disrupted the logic with which we assume we understand photography. By matching the file numbers of his digital images with the corresponding Dewey Decimal entry in Creasy's local library, a photograph of a fruit plate in dappled sunlight forms a lyrical relationship with Roy Palmer's The Sound of History, while weeds sprouting through a fence becomes A New History of Western Philosophy.

Creasy's interest in the construction of meaning (and by extension the associations we make therein) is continued in his new book, Casual Relationships, which decodes 'the mechanisms at work in the construction of visual culture'. Whether conscious or not, there is a common image-based language that we all speak and deeply rooted in our social ties. It is more complex than a word that can be looked up in the dictionary: it's spoken through gestures, possessions and, of course, our online presence.
Casual Relationships reconciles common signals – perpetrated by what the Australian-Norwegian photographer calls 'norm circles' – in which people give each other visual cues that are only fully understood by those in the same social sphere. Two women balancing together in a yoga pose is a recognisable Instagram trope, for example. A bicycle leaning against a hedge (as if for sale on eBay) is more subtle but in the context of the rest of these vernaculars becomes clearly recognisable as part of a pattern of behaviour, endorsed and repeated.

Something particularly interesting happens when this pictorial language is mixed up: Creasy utilises this muddling to highlight their differences. For example, a man wearing a Coca-Cola cap while drinking Fanta, or an aged vase coated in children's stickers. It's a wrestling of these signifiers. A pristine quality reminiscent of stock imagery holds the series together, reflecting the universality of these signals and binds them to our modern-day canon of visual commodities.
INFORMATION
Casual Relationships, £27, published by In Other Words
Receive our daily digest of inspiration, escapism and design stories from around the world direct to your inbox
As Photography Editor at Wallpaper*, Sophie Gladstone commissions across fashion, interiors, architecture, travel, art, entertaining, beauty & grooming, watches & jewellery, transport and technology. Gladstone also writes about and researches contemporary photography. Alongside her creative commissioning process, she continues her art practice as a photographer, for which she was recently nominated for the Foam Paul Huf Award. And in recognition of her work to date, listed by the British Journal of Photography as 'One to Watch'.