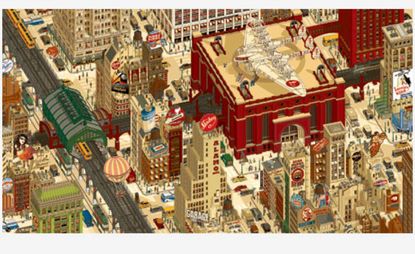 (Image credit: press)
For a strong dose of some of the best new graphic art from around the world look no further than the fourth annual Illustrative exhibition and forum, taking place now in Zurich.
Click here to see more images from Illustrative 08 (opens in new tab)
The event this year features over 400 works by 35 acclaimed international artists, from the humorous to the quirky to the erotic and everything between. Check out our gallery above for a look at some of our favourites, including Luke Best, Olaf Hajek, Roman Bittner and Russel Cobb.