'If You Could' print series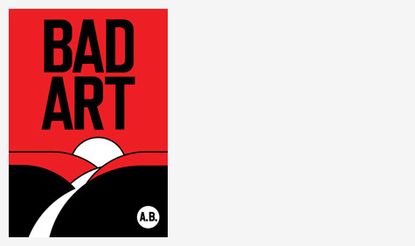 (Image credit: TBC)
If you could do anything tomorrow, what would it be? A tempting dilemma and something of a creative fixation for London design studio HudsonBec, who put the question to a slew of contemporary graphic artists, including past Wallpaper* collaborators Siggi Eggertsson, Anthony Burrill, Kam Tang, Körner Union, and Hellovon, as inspiration for a new series of signed, limited edition red and black screen-prints, on show at London's Kemistry gallery through December.
A different set of two prints – one by an emerging artist, the other by an established name – were made available for purchase during each month of 2008, for that month only. The size of each run was thereby limited according to demand over the period. The resulting 24 images range from the literal to the fabulously whimsical, a bold spectrum of style, talent and perspective.
In most cases, the title of the image answers the hypothetical question: 'I would draw all day' (Letman), 'Go into space' (Tom Gauld), 'Save freehand' (The Designers Republic), or simply 'Try Again' (Luke Best). The final set, 'Imagine John Lennon' by Ian Wright and 'Escape' by Hellovon, will be unveiled and offered for sale on December 1. But despair not: if you happen to spot something from a previous month that you simply must have, unique 'No. 1' prints of each piece will be up for grabs via a silent auction (although as one-offs, don't expect a bargain).
This is the third incarnation of HudsonBec's 'If YouCould' experiment. Two bound limited edition books were produced (and sold out) in 2006 and 2007 on the same premise, involving over 100 contributors. Anything that encourages and showcases top graphic art talent like this, and in such entertaining style, gets a big tick in our book.
Receive our daily digest of inspiration, escapism and design stories from around the world direct to your inbox