Goudemalion: Jean-Paul Goude retrospective, Paris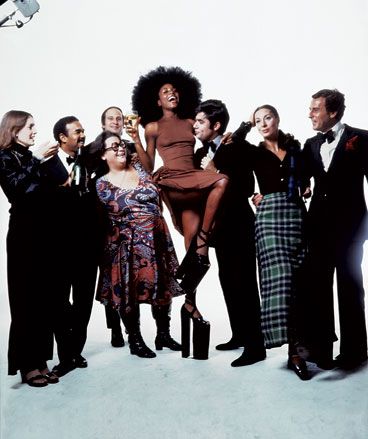 (Image credit: press)
Best known as the man behind Grace Jones' iconic image in the early 1980s, Jean-Paul Goude's career defies categorisation. Over the past 40 years the self-styled 'auteur d'images' has worked as an illustrator, art editor, photographer and filmmaker. Now his unique contribution to the visual arts landscape is being celebrated with a retrospective at Musée des Arts décoratifs in Paris. Entitled Goudemalion: A Retrospective of the Life and Work of Jean-Paul Goude, the exhibition brings together drawings, objects, music, photographs and advertising films that capture the essence of the Parisian artist's distinctive vision.
Goude began his career in the 1960s as an illustrator, first in Paris and then New York, where he was an art director at US Esquire from 1970 to 1976, before joining New York Magazine. It was there that he first met and photographed Grace Jones, going on to become her lover and, as he laughingly puts it, her 'Pygmalion' - to which the title of the show is a humorous nod.
Goude was instrumental in honing Jones' public image, exaggerating her stylised androgyny with a series of striking looks, like the panther-like 'Cry Now Laugh Later', the surreal 'Contructivist Maternity Dress' and the famous photograph used on the cover of her 1985 compilation Island Life, which sees the singer twisted into an impossibly sinuous pose.
First published in New York Magazine in 1978, this image is in fact a montage of several photographs spliced together. In the days before Photoshop, this was Goude's trademark: using scissors to chop up photographs and then reassemble them, elongating limbs and exaggerating lines and curves. He called this technique 'French Correction'.
When his professional and romantic collaboration with Jones ended in 1985, Goude found his creative vision in demand from the advertising industry. His first campaign was for Lee Cooper jeans, swiftly followed by Citroën, Kodak and Perrier, as well as legendary TV adverts for Chanel: 'L'égoiste', featuring hundreds of women throwing open the shutters of a chateau, and 'Coco', in which Vanessa Paradis was encased in a birdcage.
But the project that made him a household name in France took place in 1989, when Goude was commissioned to design a huge parade down the Champs Elysées to commemorate the bicentennial of the French Revolution. The gigantic waltzing ladies that made such a dramatic impression in this parade are now the first sight greeting visitors to the Arts décoratifs exhibition. Designed by Goude himself, the show is organised into different sections, one a chronological journey from his early days to his most recent work, another recreating the most celebrated moments of his career.
The exhibition will also be accompanied by a 432-page French catalogue containing 600 illustrations. Looking through the images, one thing becomes clear: certain elements of Jean-Paul Goude's iconography - his fascination with multiculturalism, his taste for the flamboyant and the theatrical - remain constant, regardless of what he's being paid to promote.
ADDRESS
Les Arts Décoratifs
107 Rue de Rivoli
75001 Paris
Receive our daily digest of inspiration, escapism and design stories from around the world direct to your inbox