Duchamp, Beuys and Murakami: A history of editions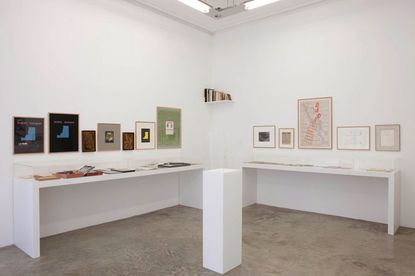 (Image credit: ©ADAGP)
Galerie Perrotin has assembled the work of three provocative figures from the last one hundred years for its current exhibition in Paris to refute the persistent notion that artworks produced in editions are less valuable than one-offs.
First up is French artist Marcel Duchamp, arguably one of the earliest to look upon print series as unique works, who naturally turned to multiples because of his preoccupation with authorship. Duchamp produced 275 portable retrospective museums of his work, which he named 'Box in a Valise'. 'Everything important I have done can be held in a small valise,' he said. He also let his imagination loose on all kinds of media, including posters, invitations, telegrams and enamelled plates.
Next comes another avant-garde master, Joseph Beuys. The social and political bent to the German artist's work meant that it was important for it to be readily available in the public domain. 'I am interested by the transmission of physical vehicles in the form of editions, because I am passionate about spreading ideas,' he said. Between 1965 and 1986, he condensed his political theories into a continuous production of 567 multiples, to which he later added numerous postcards.
Contemporary Japanese artist Takashi Murakami takes Duchamp and Beuys' lead and pushes it further still. Drawing on the Manga and Kawai (cuteness) culture in his work, he has long blurred the boundaries between high and low art, producing painting, sculpture, prints, wallpaper, animation films and accessories. He has even created his curious characters on T-shirts and balloons before using them to populate his paintings.
Duchamp, Beuys and Murakami are by no means the only artists to explore the concept of the edition - they are joined by everyone from Salvador Dali to Andy Warhol - but they did so in a wildly original fashion, convincing collectors that editions can be a vital part of a creative process. Galerie Perrotin illustrates this with a neatly curated selection of their work.
ADDRESS
Galerie Perrotin
76 rue de Turenne
75003 PARIS