Book: Represent Royal Tichelaar Makkum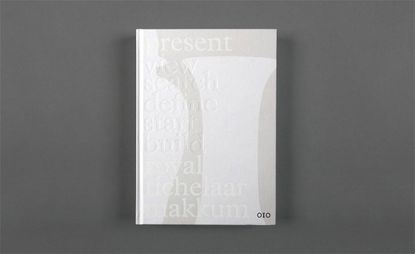 (Image credit: TBC)
Royal Tichelaar Makkum is the Netherlands' oldest company - records show it certainly existed by 1572, if not before – so, the fact that the past 15 years have constituted some of its most remarkable is saying something. The ceramics manufacturer is now celebrating this dynamic decade-and-a-half with 'Represent Royal Tichelaar Makkum' - a tome that traces the company's contemporary output and its slew of collaborations with some of the hottest names in the design world.
The Frisian earthenware factory has held a place in the Dutch consciousness for the past five centuries – in its nascent days it was a brick manufacturer – and Royal Tichelaar Makkum (opens in new tab) certainly understands the value of its lineage and traditional ceramic know-how. It also, to its great credit, recognizes the importance of infiltrating the world of contemporary design, which it has done via commissioning symbiotic alliances with the likes of Hella Jongerius (opens in new tab), who created the now iconic and idiosyncratic 'B-set' for the brand; Dick van Hoff (opens in new tab), whose 2007 'Work' collection proved that earthenware could successfully be applied to practical items like lamps and clocks; and Marcel Wanders (opens in new tab), who knocked up a collection of 'Patchwork Plates', inspired by the time-honoured ceramics associated with Royal Tichelaar for its 2003 debut at Milan's Salone del Mobile.
And, as 'Represent' charts, broadening and ameliorative collaborations have not been restricted to the product design department. Royal Tichelaar Makkum's expertise has been applied to the full spectrum of design, including architecture - it was commissioned to provide the outer wall covering for the Museum of Art and Design in New York (by Allied Works Architecture (opens in new tab)), to produce tiles for a Jelle de Jong (opens in new tab)-designed private house in Frysia and to develop new glazes for a series of Ettore Sottsass villas in Singapore.
The book is a tribute to the continuing relevance of traditional craftsmanship and examines the historical context that gave rise to Royal Tichelaar Makkum's international ascendancy, these days characterized by its role as commissioning client and instigator of cross-disciplinary design dialogue. Edited by Marietta de Vries and designed by Irma Boom - the latter of whom was once lauded at the Leipzig Book Fair for having created 'The Most Beautiful Book In The World' with 'Weaving As Metaphor' – 'Represent Royal Tichelaar Makkum' features interviews with designers Jurgen Bey and Alexander van Slobbe, as well as essays on Delft earthenware. There are too, of course, words from the man at the company's helm, Jan Tichelaar - the 13th generation of the Tichelaar clan to take the reins.