Goldberg to gold-standard: Frank Gehry in focus with new show and biography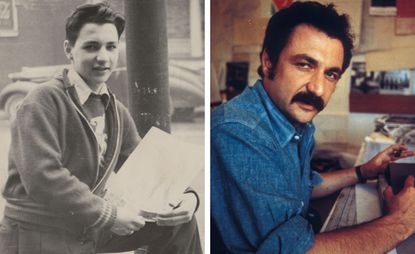 (Image credit: Gehry Partners)
On the heels of last year's widely acclaimed Fondation Louis Vuitton opening, Frank Gehry has been enjoying a bit of a victory lap, with a new biography and exhibition that each take a long view at the life and work of the 86-year-old architect.

In Building Art: The Life and Work of Frank Gehry (opens in new tab), Paul Goldberger sympathetically presents Gehry's story, beginning with his childhood in one of Toronto's working class neighbourhoods (as Frank Goldberg), moving through his early architectural experiments in Los Angeles (as a moustachioed leftist), and culminating with his project for Bernard Arnault in Paris (as an architectural statesman and Pritzker laureate). While he has tended to be pigeon-holed, over the years, as a formalist starchitect, the Gehry that emerges in Goldberger's narrative is someone not only committed to the art of architectural form, but also a practitioner with a deeply held conviction about architecture's responsibility to social concerns.

The author and subject have known each other for over four decades, and the book reflects this personal dimension. For his research, Goldberger interviewed Gehry over the course of months, and the insights and quotes that he includes reveal a reflective and unguarded image of the man. Archival images from Gehry's life – on a tricycle in Toronto, on the beach with a young Thom Mayne, and aboard his boat 'Foggy' – animate the text.

For those looking for an even more visual presentation of Gehry's career, LACMA are currently hosting 'Frank Gehry (opens in new tab)', a major retrospective that first opened at the Centre Pompidou last year. There, visitors will be able to see over 200 drawings and 60 models, all set in the city so integral to Gehry's life and work.
Information
'Frank Gehry' is on show at LACMA until 20 March 2016
Address
Los Angeles County Museum of Art (opens in new tab)
5905 Wilshire Boulevard
Los Angeles, CA 90036
VIEW GOOGLE MAPS (opens in new tab)