Classic with a twist: meet Chanel's new Boy.Friend watch
Meet one of our favourite watches of the year because of its cheeky simplicity: Chanel's new Boy.Friend watch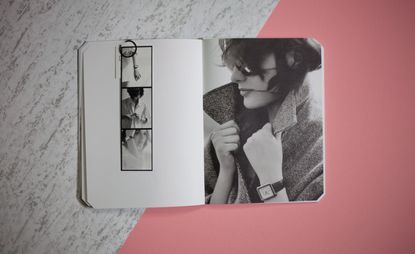 (Image credit: Hanna Pasanen)
Designing watches is a tricky business – the restrictions of form and function are, at best, stifling. But now that digital technology is muscling in on the act, who knows what's next? Chanel's new Boy.Friend watch (opens in new tab), launched in boutiques this month, begs the answer: who cares?

The French fashion house's horological studio created a modern wristwatch phenomenon 15 years ago with their last significant watch launch, the J12, the sporty ceramic timepiece for men and women. Now, in this, the year of Apple's Watch (opens in new tab), Chanel's first new horological design since 2000 comes as something of a surprise.

With no connected element; no smart strap tie-in and not much visible design, the Boy.Friend is one of our favourite watches of the year because of its cheeky simplicity. There's mischief in the somewhat questionable name with its awkward full stop in the middle, too: reflecting Coco Chanel's predisposition towards masculine tailoring and style, it is the boyishness of the design that is your 'friend', not your actual boyfriend.

Taking its lead from classic Deco designs, such as the Cartier Tank watches of the 1920s, the Boy.Friend, which comes in quartz and mechanical editions, is a horological homage to classic Golden Ratio proportions. But it has a decidedly modern look, mainly due to its oversized form: the case almost fills the wrist, like a boyish bangle and looks great worn, Gianni Agnelli-style, over the sleeve or cuff. But it is the super-subtle design details, almost naked to the eye, that make the Boy.Friend such a nicely composed piece of architecture for the wrist.

The beautifully chamfered case in cool tones of beige or white gold, are made all the more minimalist with clever polishing and finishes: some edges appear brushed, others shiny; each little difference creating shadow and depth on a micro-scale. There are six levels of relief – rising from the two-step bezel to the crystal cover and then down again to the dial, cleverly embossed with a cutaway circle, or date or small-seconds apertures.

But of course, if the Boy.Friend is all about the perfect balance, there has to be a feminine touch. Hence, there's a special choice of straps in Chanel's most popular nail-polish shades.
INFORMATION
Photography: Hanna Pasanen