Shoot, write, sketch, play: cutting-edge creative tech for all disciplines
From keyboards to cameras, tablets to music recorders, tech's best and latest tools for the modern creative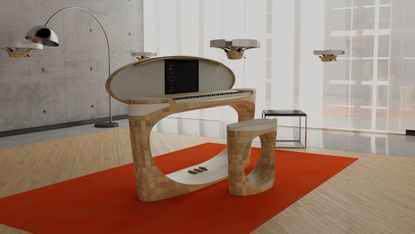 (Image credit: Roland)
Sometimes you really need to specialise. Although today's multifunctional devices are no longer about making compromises – iPhone shots have been gracing billboards for years – there's a clarity of vision that comes from using a dedicated tool. Be it a camera, a keyboard, or a drawing tablet, we've rounded up some new devices that make a virtue of their dedicated focus to your art.
BEST NEW CREATIVE TECH
1. Cameras
Ricoh GR III Diary Edition compact camera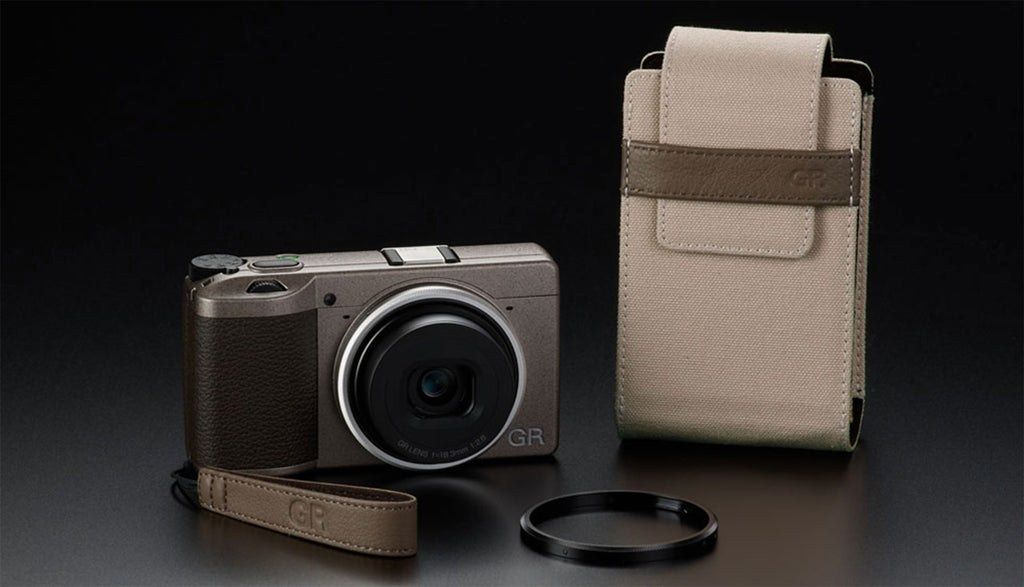 Ricoh's point-and-shoot cameras have always been a cut above the competition, pairing high-quality materials with a rugged design and optics that many professionals swear by, often keeping one of the pocketable devices to hand. The Ricoh GR III is the latest model in the acclaimed GR range; this particular example has been enhanced with an exclusive metallic grey finish and grey leather strap, along with a sailcloth camera case. It's called the Diary Edition, and just 2,000 will be made, available only from Ricoh's own website.
RICOH GR III Diary Edition, £1,099.00, Ricohgr.eu (opens in new tab)
Fujifilm X-T5 digital camera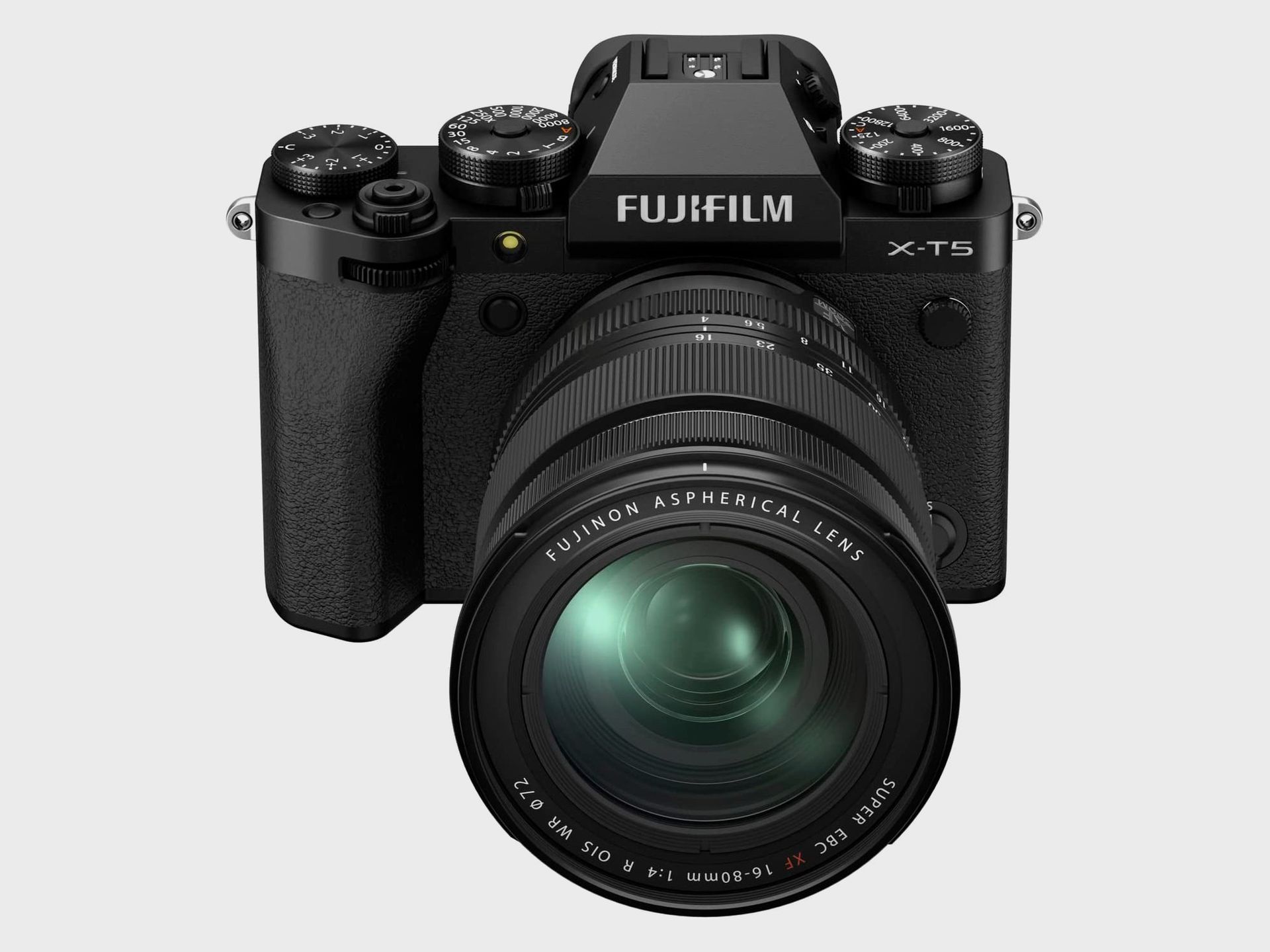 Fujifilm was one of the first digital camera makers to realise the power of retro design, giving its X-line series of cameras a look that harked back to they heyday of 35mm. The XT-5 is the newest iteration of a model line that debuted in 2014 to mark the company's 80th anniversary. Combining an LCD screen with a digital viewfinder, the XT-5 is distinguished by its traditional top-mounted ISO, shutter speed and exposure compensation dials, as well as the ability to simulate some of the many photographic film stocks developed by Fujifilm throughout its history.
Fujifilm X-T5, from around £2,150 (including kit lens), Amazon.co.uk (opens in new tab), Fujifilm-x.com (opens in new tab)
Leica Q2 'Ghost' Set by Hodinkee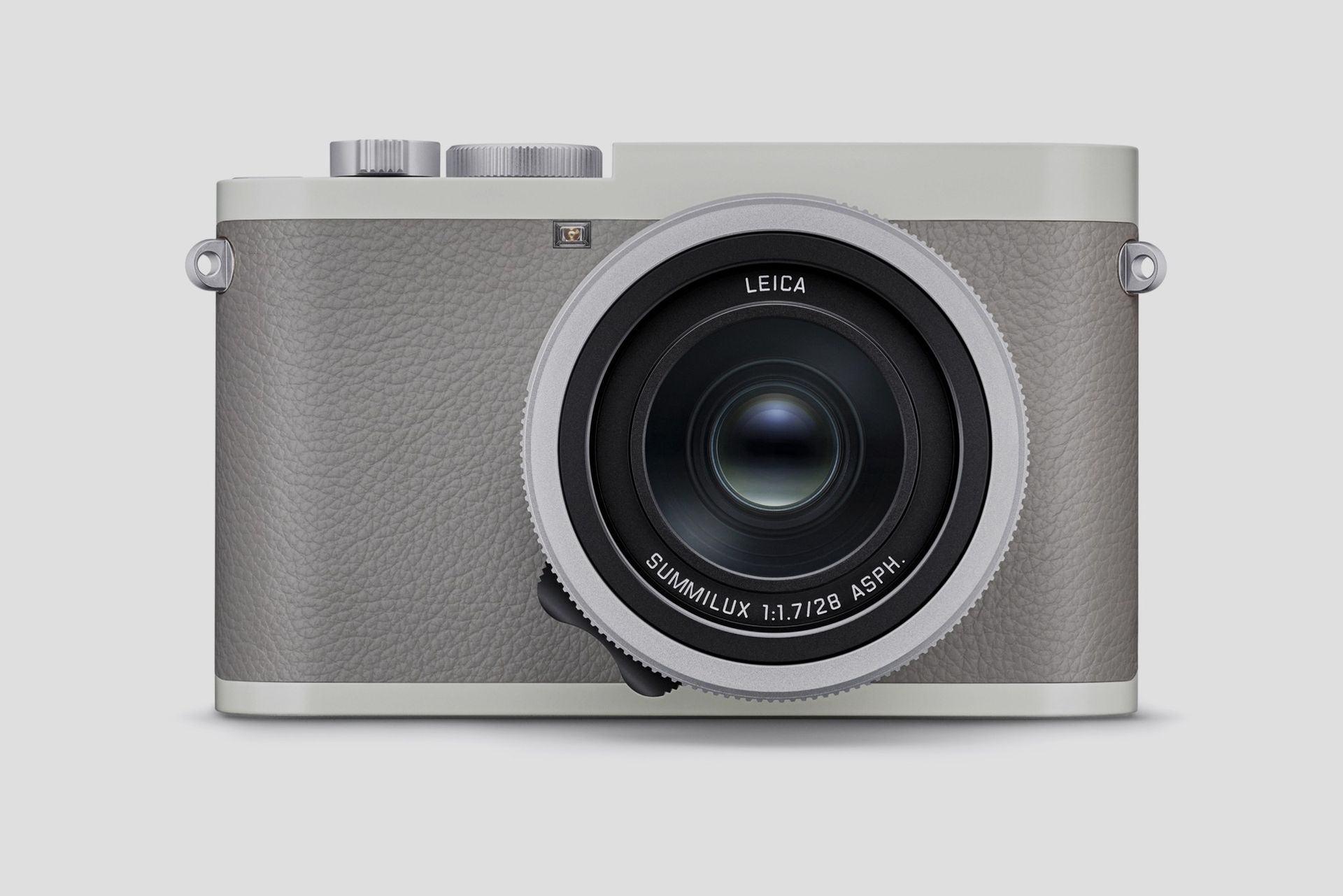 The Leica Q2 'Ghost' is a special edition developed in collaboration with Hodinkee, the American specialist in watches and lifestyle tech, both vintage and modern. The company's second collaboration with the legendary camera brand, the Ghost edition has a magnesium body with an exclusive soft grey finish and a unique Leica woven rope strap. The camera itself was introduced in 2019 and maintains Leica's reputation for quality and longevity, even in the fast-moving world of digital photography.
Leica Q2 'Ghost', $5,995, Limited.Hodinkee.com (opens in new tab)
2. Music and sound tools
Osmose Expressive E synthesiser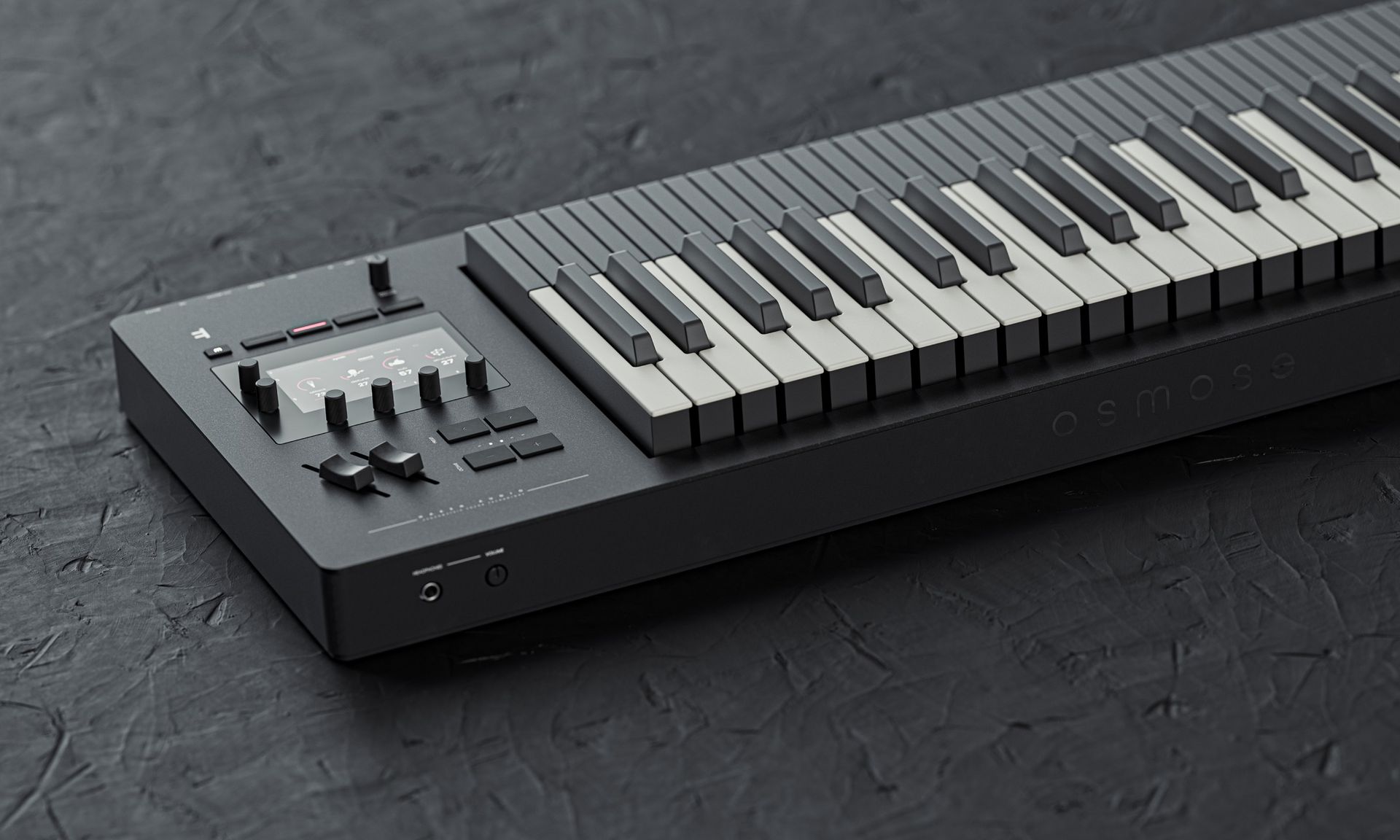 French synth manufacturer Expressive E has given its new Osmose synthesiser an added musical dimension. Although it has a conventional keyboard, the Osmose has more in common with Roli's innovative Seaboard Rise 2, with 49 keys that can be wiggled from side to side. This brings a new level of expression to note runs and chords, either through pitch or vibrato or any number of other parameters, using the newest MIDI spec, MIDI Polyphonic Expression (MPE). The monolith-like machine has a small screen for sound shaping and can be hooked up to compatible devices or a computer for deeper editing.
Expressive E Osmose, €1,799, ExpressiveE.com (opens in new tab)
Roland 50th Anniversary Concept Piano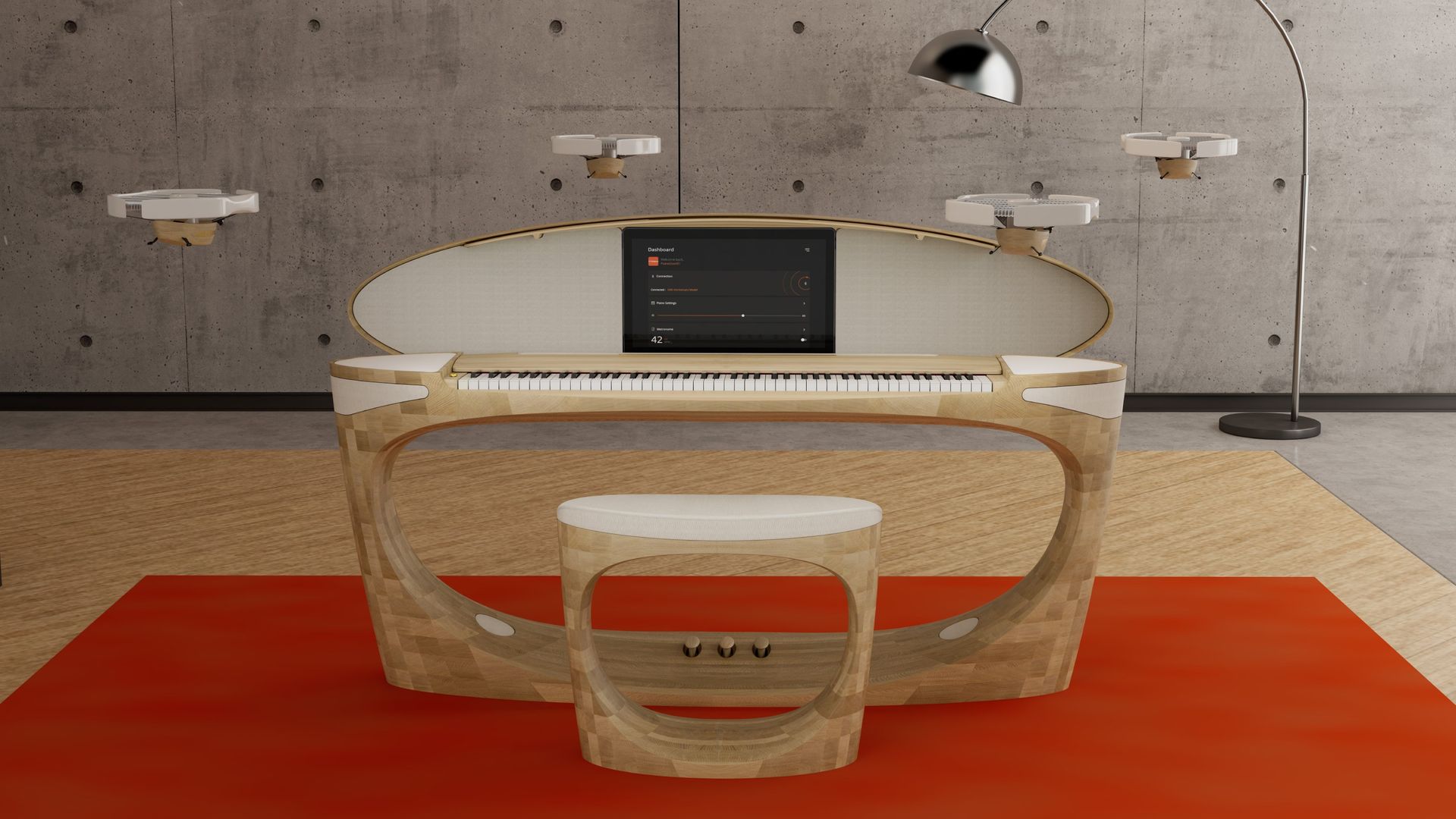 Japanese electronics giant Roland celebrated its half century in 2022, with a number of special editions as well as its first standalone retail store in London's Denmark Street. At CES 2023, the company pushed the envelope with a one-off instrument, the Anniversary Concept Piano. A sculpted loop of Japanese Nora oak, complete with matching stool, the piano continues Roland's collaboration with high-end furniture maker Karimoku. The body contains 14 speakers, as well as a futuristic quartet of 'hovering drone speakers' designed to move around the player.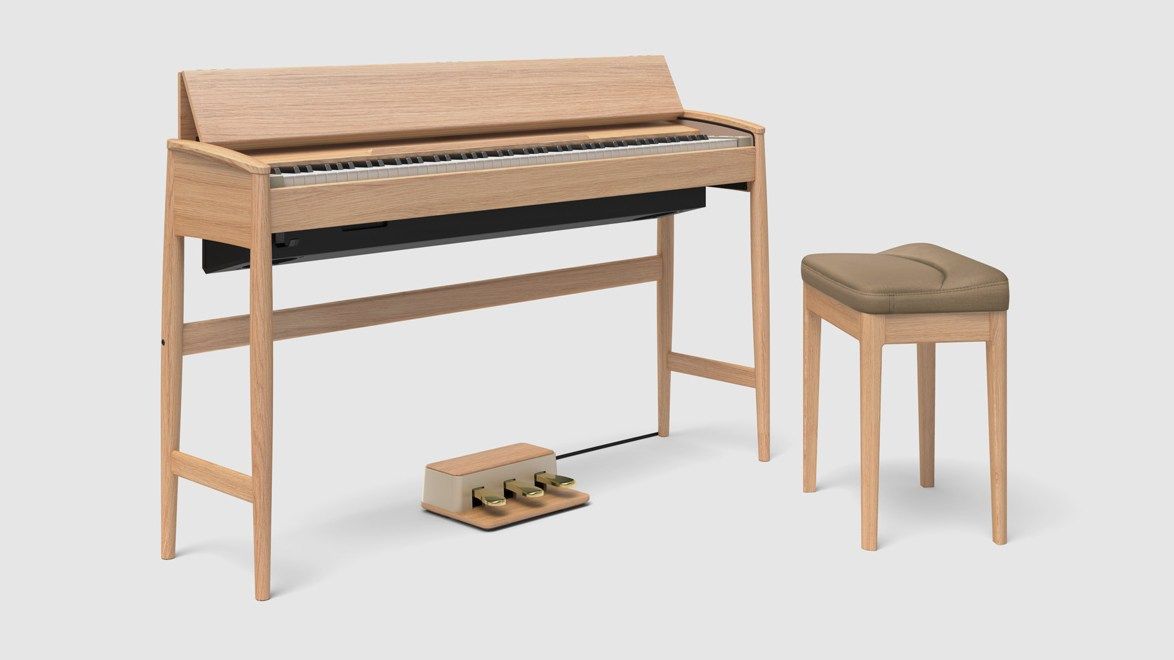 A slightly more down to earth option is Roland's Kiyola KF-10, also built by Karimoku. Available in pure oak or walnut, as well as white, brown and black, the KF-10 has a hint of mid-century about it, with slim legs and curved wooden joints.
Roland Kiyola KF-10, £3,699, Roland.com (opens in new tab)
Meris LVX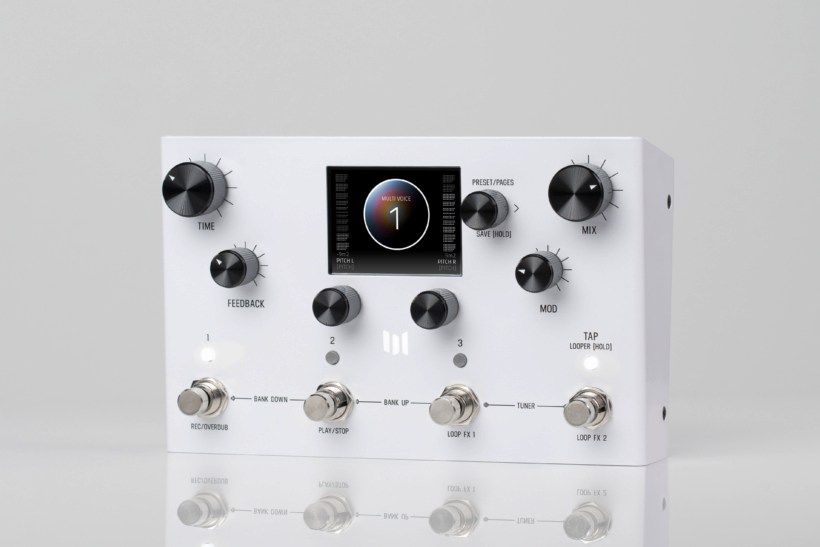 The Meris LVX is a Modular Delay System designed to process sound in myriad creative ways. Whether it's deployed to shape the sound coming out of a conventional instrument or used in collaboration with a synthesiser to create atmospheres and textures for soundtrack work, it's a studio tool with limitless possibilities. A colour screen, full MIDI compatibility and a looper function bolster the endless on-board effects. The Californian company is based in the coastal city of Ventura and specialises in American-made bespoke electronics for musicians who want an experimental edge.
Meris LVX, $599, Meris.us (opens in new tab)
Zoom M4 Mictrak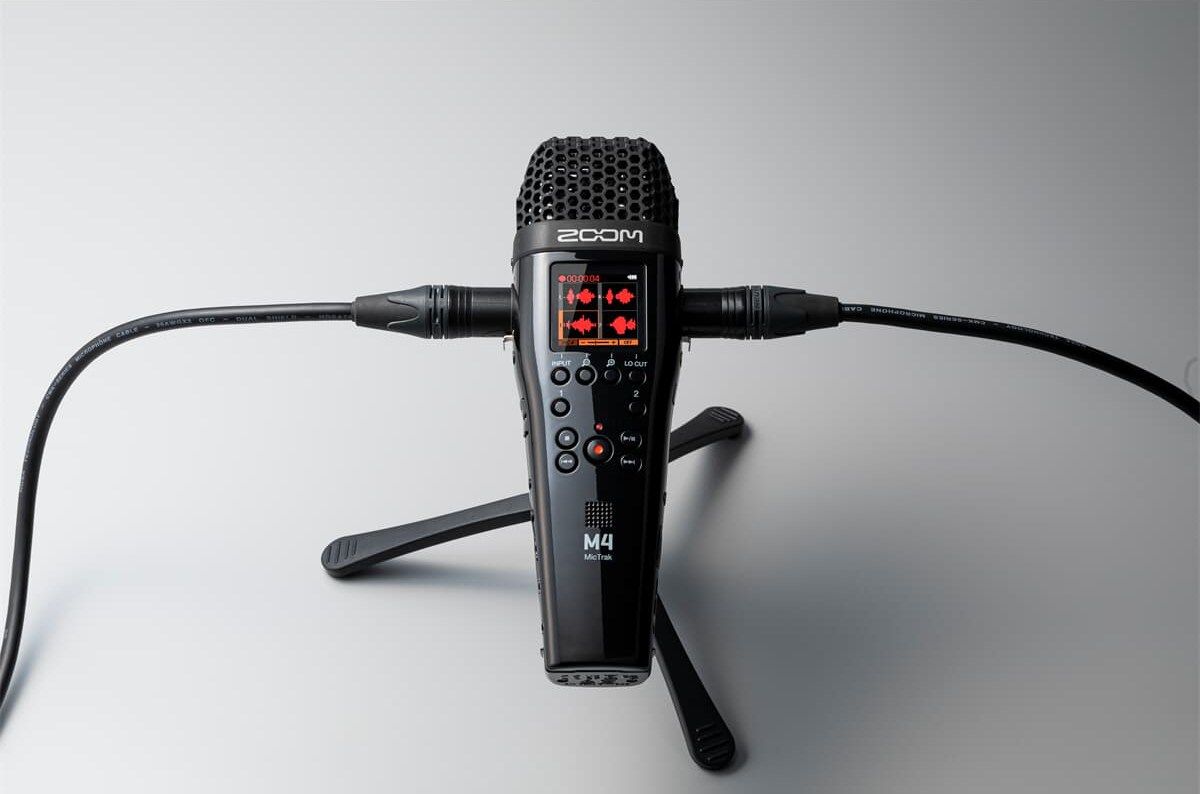 This little four-channel music recorder is the latest device from Japanese audio manufacturer Zoom. Pitched at podcasters, small filmmakers and anyone looking for high-quality portable sound capture, the M4 is quiet to operate and robustly made. Shaped like an oversized conventional mic, the M4 has a built-in timecode generator for perfect synchronisation between audio and film as well as a pair of additional mic inputs for simultaneous recording across four channels.
Zoom M4 Mictrak, €459, Zoom-Europe.com (opens in new tab)
3. Tablets and pens
Xencelabs Pen Tablet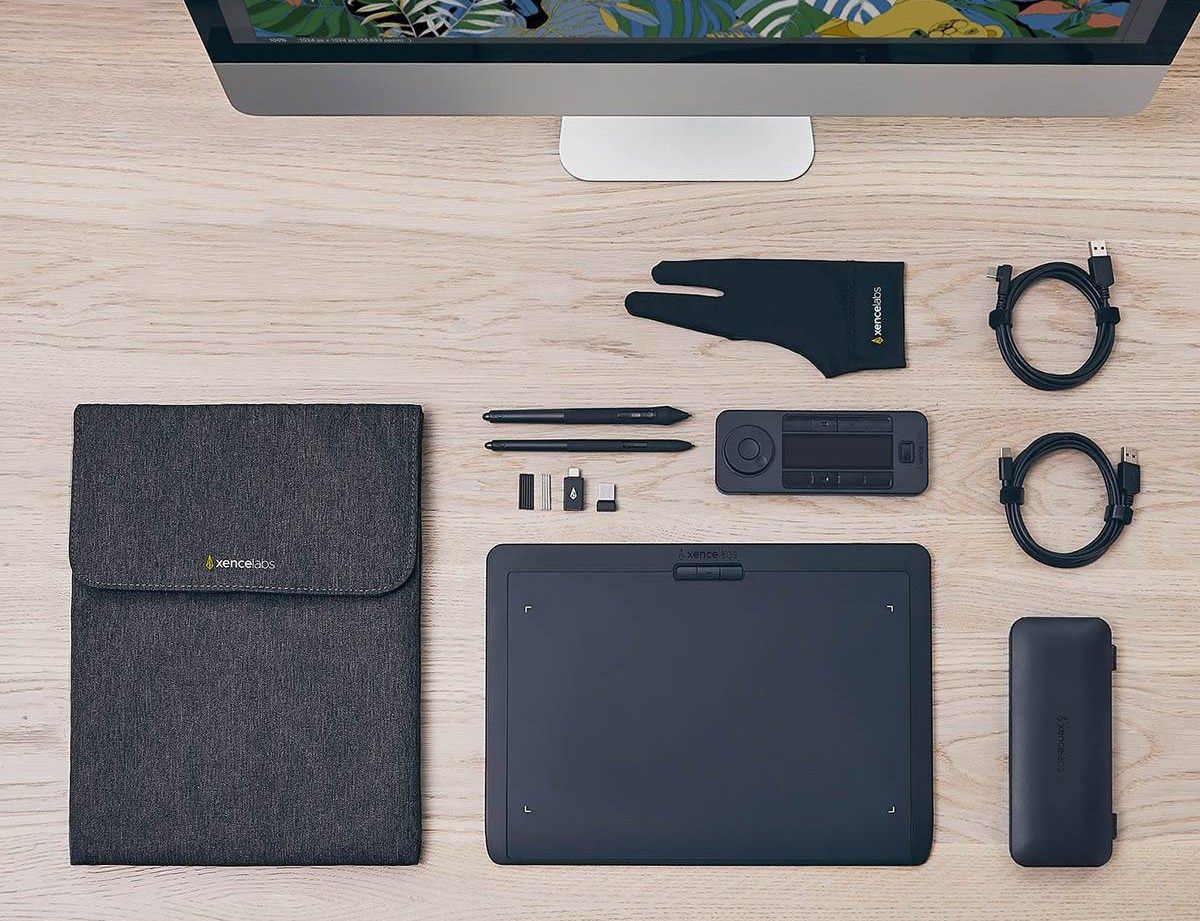 Pen input is being pushed further than ever before, despite the technology dating back to the earliest days of computing (RAND Corporation's 'Tablet' was released in 1963 at a cost of $18,000). Xencelabs' new Medium Pen Tablet is a graphic tablet for the modern age, taking the form factor established by market leaders like Wacom and bundling in things like two pens (one thick, one thin) and a remote-control unit with buttons, dial and display screen that can be programmed to your favourite shortcuts for each different piece of software.
The Pen Tablet is also capable of working wired or wirelessly, and can easily be paired with other input devices so that every option is covered. For artists, re-touchers, composers, designers, and anyone else requiring dexterity way beyond that of a trackpad or mouse, pen computing remains the best option.
Xencelabs Medium Pen Tablet, £329.90, Xencelabs.com (opens in new tab)
Nuwa Pen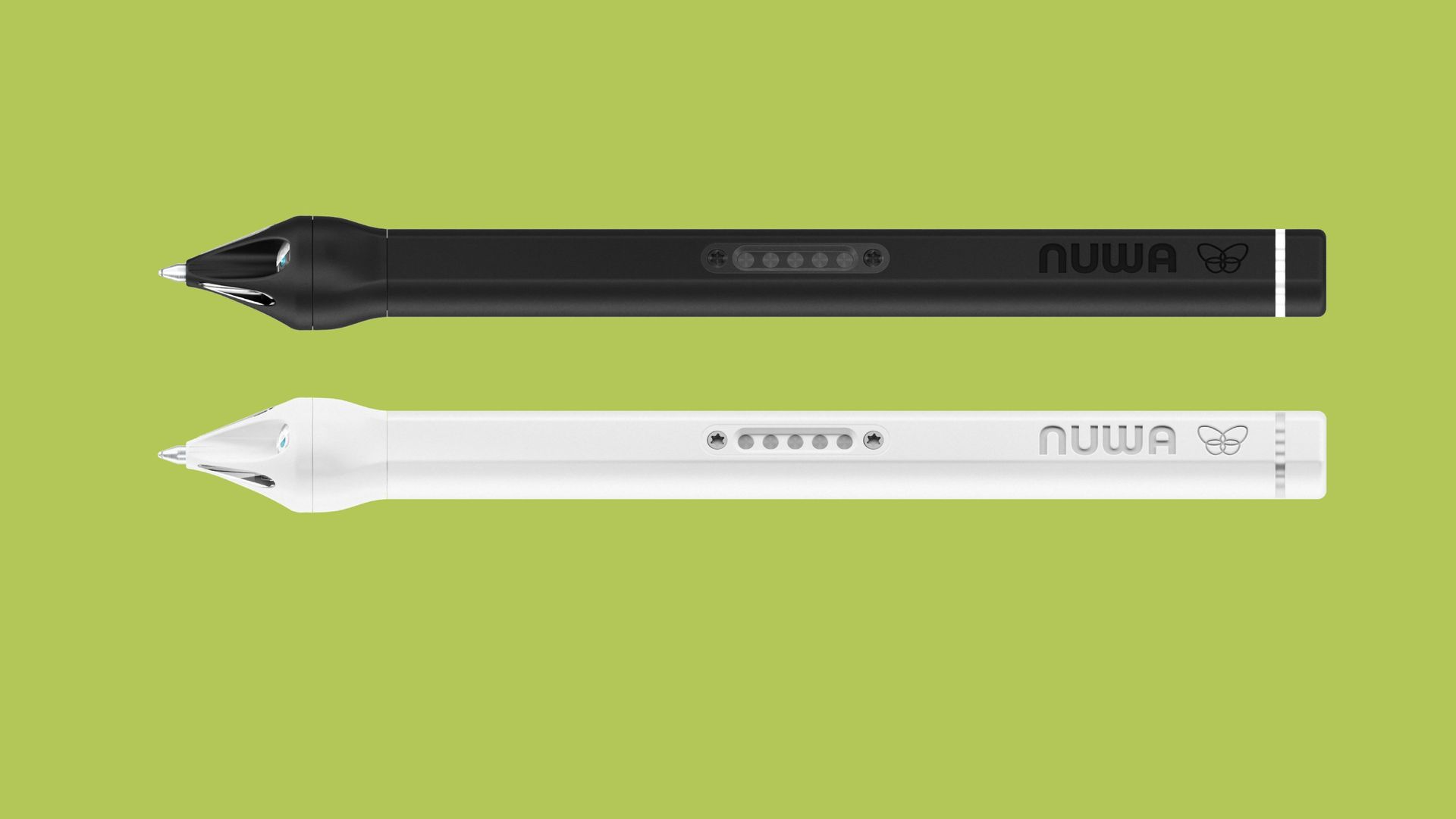 Track pads, touch screens and e-Ink are all firmly established, but new start-up Nuwa hopes to bring yet another means of pen input into the fold. The Nuwa pen integrates what the company calls its 'Trident camera system', a trio of tiny cameras arranged around the flared nib. Through a combination of infra-red tracking and pressure sensors, the pen 'records' your handwriting and sketches as you make them. One key advantage is that it works regardless of the paper type or surface you're writing on, unlike a proprietary system like the Moleskine Smart Writing System 2.0, which needs its own notebook. All your jottings are synced with the Nuwa app, and for a modest monthly fee, the neater scribes can have their handwriting converted into text, so you can search your notes.
Nuwa Pen, $179, NuwaPen.com (opens in new tab)
Lenovo Smart Paper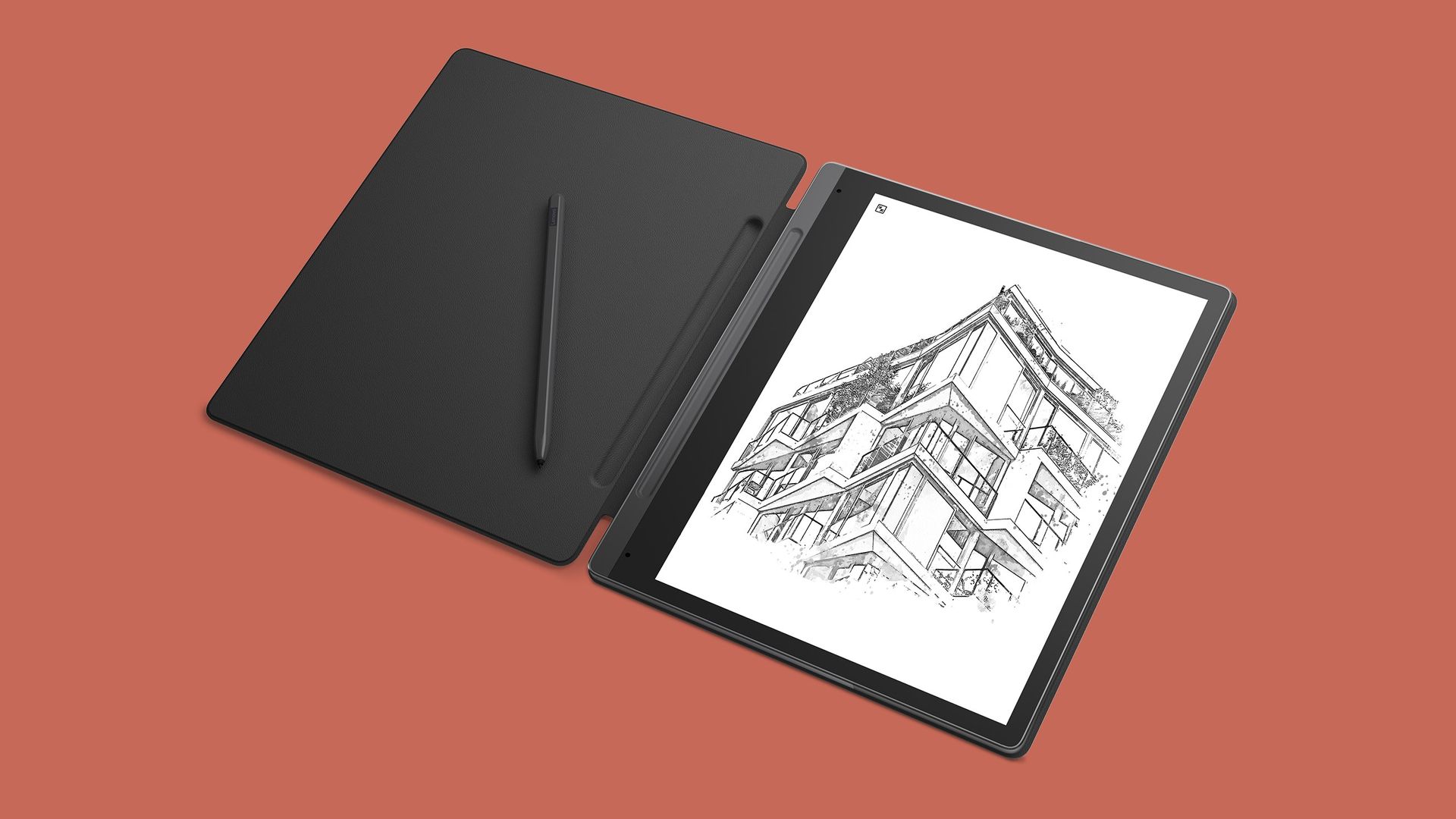 Lenovo's entry into this burgeoning sector is called Smart Paper, and consists of an e-Ink tablet, battery-free stylus and the ability to read ebooks. In other words, it's the company's competitor to Amazon's Kindle Scribe and our current favourite, the reMarkable 2. Additional functionality in the Lenovo offering include digital voice notes, creating audio files that can be explored via the pen strokes you took during the recording. 50GB of storage and cloud synchronisation come as standard.
Lenovo Smart Paper, available soon, Lenovo.com (opens in new tab)
Jonathan Bell has written for Wallpaper* magazine since 1999, covering everything from architecture and transport design to books, tech and graphic design. He is now the magazine's Transport and Technology Editor. Jonathan has written and edited 15 books, including Concept Car Design, 21st Century House, and The New Modern House. He is also the host of Wallpaper's first podcast.