'Things Come Apart' by Todd McLellan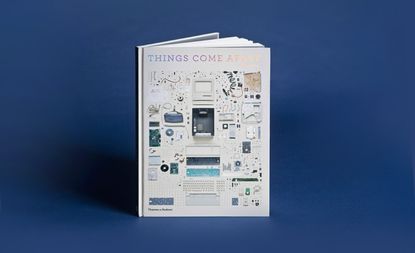 (Image credit: Todd McLellan)
What do you call a man who disassembles machines, categorises every piece, arranges them meticulously, then photographs the inventory? In his native Canada, Todd McLellan (opens in new tab) is a successful photographer, whose subjects include rural landscapes, motorcycles and chickens. But in 'Things Come Apart: A Teardown Manual for Modern Living' he seems more like a mechanic with OCD.

Still, his innate talent for composition is what makes these still-lifes so compelling, with their rows upon rows of screws and coils, shiny strips and candy-coloured copper. How do you fit all those parts into a tiny digital watch? Is there really that much going on in a video projector? Who donated their two-seater light aircraft to be disemboweled (over a three-page gatefold) like a shelled oyster?

Apart from the sheer pleasure they bring, McLellan's images also earn respect for the people who fix these intricate contraptions, many of which (a Sony Walkman, a 1964 Smith Corona typewriter) haven't been made for decades - at least not like they used to. Then you turn the page and those same pieces are captured in mid air, mid-explosion; McLellan's passion for blowing stuff up is second only to his affection for photography.

'Things Come Apart' pays homage to machinists and tinkerers with a series of essays by the pros, on subjects such as boat-building and computer-repair. A life of tinkering, even on objects long obsolete, is not for naught, it would seem. The manual is published by Thames & Hudson (opens in new tab) on 20 May, but you can order it in advance.