The 7 steps to sustainable cosmetics, from Stockholm's new beauty sensation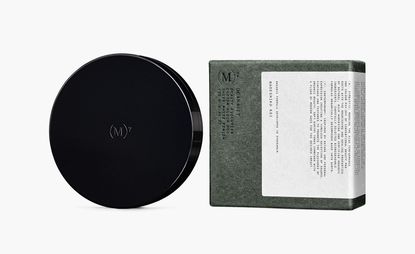 (Image credit: photographed by Jenny Källman)
At the core of new beauty brand (M)anasi7, is its 'declaration of seven' – a manifesto that outlines its principles of beautiful, sustainable cosmetics: 'Slow, Select, Pure, Natural, Simple, Symbiotic, Contemporary'.

More than a marketing ploy, this is a mantra. Focusing on what goes inside the bottle, the Stockholm-based company only uses raw, carefully selected, pure organic ingredients that are ethically and sustainable harvested. The result? A high quality product, carefully developed to nourish and protect all skin types.

Founder Susanne Manasi Persson is a make-up artist and cosmetics developer who has always wanted to work on a more inclusive make-up range. Her Indian heritage meant that she 'never had the choice of more than three or four shades', she explains. The solution was simple, and after years in development, (M)anasi7 came up with just four 'skin enhancers' that range from very light to dark shades and can be mixed upon application to match your own skin tone exactly, leaving room for slight deviations in tone over the seasons. The range also includes a variety of all-over colours, powders and blushes, each as versatile as the last.
Person's partner – art director and graphic designer Olof Lindqvist – curated (M)anasi7 more like an art project than a conventional beauty brand. He collaborated with photographer Emil Larsson (who has an impressive portfolio with brands like Chanel, Dior and Cartier) for still life shots of humble raw ingredients. He treated each as if it were the brand's main protagonist, bringing out all the beauty of a weathered single apricot leaf, or a simple castor seed – just as (M)anasi7 aims to bring out inner beauty from its users, irrespective of skin colour, gender or age.

For the obligatory cosmetics brand model photographs, (M)anasi7 sought the help of artist/photographer Jenny Källman, who created a space of faded and unrefined ambiguity with her models, who are revealed through shadows and blurred outlines.

From the branding to the ingredients, (M)anasi7's principle of seven sings through, with the addition of attention to detail, all inclusivity, and serious style.
INFORMATION
For more information, visit the (M)anasi7 website