Two new whiskies join Royal Salute's 21 year old collection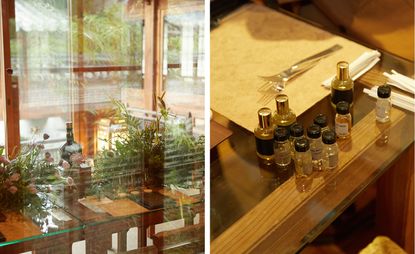 (Image credit: Royal Salute)
Scotch whisky plays a long game. It takes its time to develop complex layers of flavour during the long maturation in oak casks, and its moves and milestones are measured out in decades rather than years. Royal Salute's flagship whisky, The Signature Blend, was originally created by the Chivas brothers in 1953, to mark the coronation of Queen Elizabeth II. The whisky is aged for a minimum of 21 years – a significant number that references the 21 gun salute that honours the Queen.

Sixty-five years later, Royal Salute holds its place as Scotland's most prestigious blended whisky range, and this year, for the first time since its inception, two new whiskies are unveiled to join the 21 year old collection; the Malts Blend, and the Lost Blend.
Royal Salute takes proud ownership of its unique heritage and well deserved status, but doesn't rest on its laurels, and keeps a keen eye on innovation, with a view to bringing the brand to new generations of increasingly sophisticated luxury consumers. Premium whisky drinkers are a discerning crowd – they know their peat and their malt, and they expect excellence and diversity.

The Malts Blend is the first ever blended malt to be added to Royal Salute's 21 year old range. Taking account of growing global interest in single malt whisky, the blend is crafted from more than 21 single malts from the Chivas Brothers portfolio, each aged for at least 21 years. Its creator, Royal Salute's Master Blender, Sandy Hyslop, demonstrates that a blended malt can be as multilayered as a single malt, a sweet symphony of orchard fruits and spices.
The Lost Blend adds another exciting new dimension to the range, being the first permanent peated whisky for Royal Salute – so named because it celebrates scarce and notable whiskies from 'lost' distilleries no longer in production. A taste of ripe pears (a classic Royal Salute flavour note), mingles with orange rind, hazelnuts, and just the right amount of smouldering bonfire.

Scotch whisky's reach into the future is placed in perspective by Master Blender Sandy Hyslop, when he points out that he is now laying down casks to be used in Royal Salute 21 years from now, after he has retired. He is charged with ensuring the continued excellence of the brand in decades to come, and the creation of these two new blends are part of his legacy.

Royal Salute's melding of history and modernity is apparent with new merchandising. Created in collaboration with fine artist Kristjana S Williams, the design features animals from the British Royal menagerie, (which used to be housed in the Tower of London). The iconic porcelain flacon is still produced by British heritage brand Wade, in dramatic black for the Lost Blend, and jewel-like green for the Malts blend.

Thinking outside the box, Royal Salute has understood the value of collaborating with artists, creators, and ambassadors who are not directly part of the whisky world, but are connected to it, and offer new angles of sensory awareness.
Parisian perfumer Barnabé Fillion, Creative Advisor for the brand, takes inspiration from the worlds of art, philosophy, and literature. He brings his olfactory expertise, and works with the master blending team on new products and experimental blending techniques. Alongside Sandy Hyslop, he has created cocktails to complement each of the three expressions in the 21 year old range. The beautifully nuanced drinks enhance the appreciation of the Royal Salute family of flavour, and demonstrate the depth and opulence of the blends.

These are exciting times for luxury whisky drinkers – literally a golden age. As Royal Salute's marketing director, Mathieu Deslandes, makes clear, 'we're raising the bar for Scotch whisky and we're only just getting started'.
INFORMATION
Receive our daily digest of inspiration, escapism and design stories from around the world direct to your inbox
Melina Keays is the entertaining director of Wallpaper*. She has been part of the brand since the magazine's launch in 1996, and is responsible for entertaining content across the print and digital platforms, and for Wallpaper's creative agency Bespoke. A native Londoner, Melina takes inspiration from the whole spectrum of art and design – including film, literature, and fashion. Her work for the brand involves curating content, writing, and creative direction – conceiving luxury interior landscapes with a focus on food, drinks, and entertaining in all its forms