Ora-ïto launches its new 'Mobility' collection of digital accessories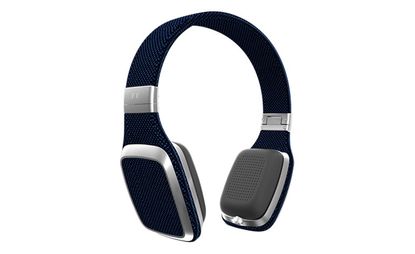 (Image credit: Ora-ïto)
At this year's edition of Maison & Objet in Paris, French design house Ora-ïto unveiled its new 'Mobility' collection - the brand's first foray into digital accessory design. Indeed, Ito Morabito - founder of the design group - is no stranger to exploring new design disciplines. The brand's broad portfolio of work covers everything from avant-garde architectural projects, like the futuristic Hotel O in Paris, to packaging designs for Guerlain's 2013 summer make-up range and a line of aluminium bottles for Heineken, which received the prestigious 'Oscar for best packaging' in 2002.

The collection, comprised of a variety of digital accessories and equipment, including a Bluetooth speaker, headphones, cables and tablet cases, is described by Ora-ïto as a 'fusion of design and technology'. Its uncluttered aesthetic clearly reflects Morabito's architectural authority and his love of clean lines and sleek forms. All the products are made using fabric from leading textile manufacturer Kvadrat, who have also supplied durable fabrics for projects such as London's 'Gherkin' and Berlin's Reichstag.

The headphones come in block colours and a choice of textured finishes, while the tablet cases feature 3D patterns in muted blue, green and red. All products in the 'Mobility' range have been designed to work with one another, creating an 'ecosystem' of accessories.