Norlan Vam Terrain fragrances are an aromatic odyssey through the Scottish wilderness
Whisky brand Norlan has collaborated with master perfumer Mark Buxton to create a range of three fragrances that explore an olfactory journey through the Scottish Highlands, the Isle of Skye and the Isle of Islay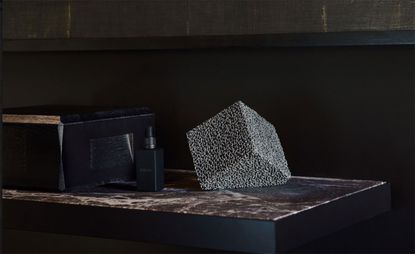 (Image credit: Norlan)
Mark Buxton and Sruli Recht of Norlan travelled through Scotland, collecting a mixture of samples, learning about indigenous botanicals and the 'philosophy of aromatic sense memory'.

'On my journey through Scotland I experienced breathtaking landscapes – walking through Islay, the Highlands, and Skye, the different vegetation, odours, colours and images left a lasting imprint on my soul,' Buxton explains. In partnership, they designed the sensory experience to transport the individual through scent.
Each fragrance has been created to captivate whiskey and non-whiskey drinkers alike. 'Scent I: On the Dense Wet Edge of the Highlands' translates elements of the Highlands' raw beauty. Think late sunlight shining through the trees, tmossy vegetation, sharp wet stone, and fresh running water. 'Scent II: Below the Looming Sharp Rocks of Skye' has an air of the wilderness of Skye, from the wind swept valley above the sea and below the rocky hill known as The Storr: a little dangerous, but full of mystery. 'Scent III: Where the Coast Divides the Water and Sky of Islay' feels more ritualistic, with the scent representing Islay, resting between death and rebirth at the crossroad of the sea, land and sky through tones of smoky fires, salty sea air and heather.

The three fragrances come together with an eye-catching Vam Monolith diffuser, newly designed by Recht, made from netted ceramic foam, shaped into a post-brutalist hologram cube that represents the three Scotland regions. 'In compliment to these powerful fragrances, I wanted to design a diffuser using biomimetic principles to increase the airflow of a passive object to push the aroma out into the room space.'

We may not all be in Scotland right now to experience its wild beauty, but the Vam Terrain Fragrance is a beautiful way to transport us there.
INFORMATION