Bang & Olufsen BeoVision 11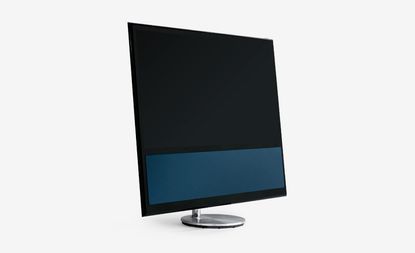 (Image credit: Bang & Olufsen )
Bang & Olufsen (opens in new tab) may be one of Denmark's best-known brands - and the first call for design-led high-end domestic audio and video goodies - but times have been a little tough of late. It admits that aborted plans to launch a mobile phone were a distraction and the global down turn, of course, has had some impact on demand. But with a new CEO in place (Tue Mantoni, a 36-year old Dane who already has the turnaround of Triumph motorcycles (opens in new tab) on his CV), the company now has a new focus, drive and commitment to concentrate on what it has always done best.

The new BeoVision 11 (opens in new tab) television is proof of how much it is adapting to the new demands for cross-platform 'content delivery' while sticking to its guns in terms of design and sound quality.

Described by Bang & Olufsen as 'the all-in-one entertainment and information hub for the entire family', BeoVision 11 can handle all your 2D, 3D, Smart TV, hopping, surfing and replaying needs. It also does smart things like adjusting the picture to compensate for the light in the room. And the sound, pumped out of six speakers, is second to none of course.

But what really has us sold on the BeoVision 11 is its minimal good looks. The speakers are concealed behind a single bold block of colour, which comes in six different fabric options so you can colour co-ordinate. And we love the easel stand, one of a number of display options, which allows for that insouciant canvas-waiting-to-be-hung approach.